Why Is It Different?
Using a potent, antioxidant-rich combination of Panax ginseng root, elastin, collagen, aloe vera, persian yellow rose, and more, this anti-aging serum boosts skin hydration and collagen production, regenerates and heals skin, and brightens and evens out skin tone. Water-based serums only lay on top of the dermis, whereas this aloe-based serum penetrates deeper, improving complexion for more supple, youthful skin.
With its ability to treat all skin types, including sensitive skin, Cell Rejuvenator™ has been a favorite of Professional Dermatologists & estheticians for over a decade.
What Does It Do?
This unique serum significantly nourishes, hydrates, and replenishes vital nutrients to boost the skin's natural repair cycle. Anti-aging and antioxidant-rich, this serum is lightweight and easily absorbed without irritation. Experience smoother, firmer skin with a healthy, radiant glow from this powerhouse formula.
• 93% saw a reduction of fine lines & wrinkles*
• 99% experienced noticeably healthier skin*
How To Use
Apply 2-3 drops AM/PM after exfoliating and cleansing, or, as needed. Highly concentrated -- a little goes a long way.
Mutiple botanicals naturally combine for a light floral aroma, that quickly dissipates.
About + Skin Types + Trial Results*
Cell Rejuvenator™ Firming Serum
• 93% of users saw a reduction of fine lines & wrinkles*
• 99% felt their skin was refreshed & hydrated*
• 99% of users felt this serum was light & easily absorbed*
• 86% saw a decrease in skin irritation & sensitivity*
• 99% experienced noticeably healthier skin*
*Based on an independent consumer study of 64 participants
Benefits: This lightweight, transparent, nongreasy serum absorbs quickly, hydrates, firms, lifts, and helps reduce fine lines, leaving your skin feeling soft with a healthy radiant glow.
History: Decades of professional spa facial treatments have established Cell Rejuvenator™ Firming Serum as a favorite for countless skin care professionals. A restorative multi-active facial serum helps skin return to its natural cell repair cycle for a more firm and youthful skin tone.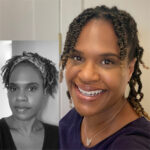 "I have been using the cell rejuvenator for over 25 years and it is one of my favorite and must-have products. It gives my skin that healthy young glow I love and at 49 people are amazed when I tell them my age." — Latanya B.
Read her full review here.
Details
Suitable for normal, dry, sensitive, and mature skin, as well as eczema and rosacea.
Only 2 to 3 drops are needed.
A little goes a long way.
Light floral aroma comes from our natuiral mix of oil-free botanicals
Noncomedogenic
Non-irritating
Dermatologist Recommended
Formulated Without
Parabens
Oil-free
Artificial Fragrance
Alcohol
Petroleum
Dyes
Sulfates
Phthalates
Expect Results
Cell Rejuvenator™ has adaptogens like 5% Panax ginseng & 64% Hydroponic aloe that help protect skin from environmental stressors.
Elastin, collagen, red algae & glycosaminoglycans, reducing damage from free radicals by increasing antioxidants
Our antioxidant-rich serum complex
Our proprietary anti-aging serum complex gives the skin everything it needs and nothing it doesn't. Multiple therapeutic botanicals, clinically proven active ingredients, and herbal antioxidants work together to visibly reduce signs of aging and free radical stressors.
Facts: Our Main Ingredient
Step 1
The Proven Potency & Countless Benefits of GUNILLA® & LEROSETT® Skincare Products Based on Hydro-Organic Greenhouse-Grown Organic Aloe-Vera. Not Water.
GUNILLA® & LEROSETT® products contain over 60% nutrient-infused hydroponically grown organic aloe and are therapeutic by nature. Hydroponically grown aloe vera is rich in antioxidants, combats free radicals, and has potent youth-enhancing anti-inflammatory properties. Our nutrient-infused organic aloe allows active ingredients to penetrate deeper into the skin while increasing collagen to help heal the skin. Our unique hydroponic aloe is hand planted and grown without pesticides or herbicides.
Aloe can penetrate tissue – Unlike water, aloe can be absorbed by the skin. It is absorbed deep into the skin's layers due to lignin, a substance similar to cellulose. When used as the main ingredient, this ability allows aloe to act as an excellent carrier for the other components of aloe vera and other botanicals and active ingredients.  –The clinically-proven effective ingredients in GUNILLA® products are even more effective within an organic aloe base instead of water.
Aloe has antimicrobial properties – The antimicrobial compounds in aloe include saponin, which has antiseptic properties, and barbaloin, which prevents the growth of Mycobacterium, bacteria famous for causing severe bacterial infections. A 1979 study by Heggers et al. showed that aloe in concentrations greater than 60% is lethal against various organisms. Bacteria is a leading cause of acne. -When aloe is in concentrations greater than 60% is lethal against various organisms.
Aloe is anti-inflammatory – Aloe contains natural salicylic acid, an anti-inflammatory beta-hydroxy acid, and a gentle exfoliant. It also includes sterols that inhibit acute inflammation, similar to cortisone but without side effects. Instead of water, GUNILLA®® uses over 60% hydro-organic aloe vera as a base; this aloe alone is clinically shown to reduce swelling and inflammation by an average of 47%. When used in a concentration of over 50%, organic aloe vera is the perfect ingredient for skincare.
Aloe's ability to heal damaged skin – Scientific research has shown that several components in aloe are responsible for the substance's excellent ability to regenerate cells. These include gibberellin, a growth hormone-like substance that increases protein synthesis, and lectin, a protein that increases collagen activity and improves the collagen matrix. As a result, LEROSETT® & GUNILLA® products help heal and improve skin health.
How To Use
Step 1
Apply 2-3 drops to fingertips and smooth into clean skin.
Please note: If your skin feels sticky, you have used too much!  Cell Rejuvenator is highly concentrated and 4 oz will last a long time.
However, many use the 4oz to refill 1oz bottles, or they use the serum for all over their body, after shaving legs, or healing a scar, or bug bit, it heals, and after waxing, etc.
Follow with GUNILLA® CeramideCream A17™ or LEROSETT® Moisture Matte™ Oil-Free Mattifying Moisturizer
Key Active & Botanical Ingredients
Botanical Ingredients
Aloe Vera
Contains vitamins A, C and E, which are antioxidants. Over 9 Vitamins & 9 Minerals, 20 Amino Acids, 7 Enzymes that significantly increases collagen synthesis
Anti-Inflammatory, antimicrobial, helps heals wounds and fades scarring & and is one of the only known substances which can penetrate the dermis layer of the skin
Mucopolysaccharides help bind moisture into the skin and work effectively with ceramides, Stimulates fibroblast produces collagen and elastin to help heal skin & wounds
Ginseng Root
Helps boost the circulation of your skin improving colllagen production-Helps brighten and revitalize your complexion
Antioxidant properties protect your skin from free radicals-Reduces appearance of fine lines and wrinkles
Carrageenan
Full of Sea minerals, which has a healing and a soothing effect on tissue softening the skin and helping with cell renewal
Mallow
Creates a barrier that can help skin hold onto moisture
Prevents cell damage from environmental factors
Rose Oil
Regenerates and heals the skin while brightens and evens out the skin
Increases collagen production and skin elasticity-Intensely hydrates and moisturizes the skin
Collagen
Promote skin hydration, leaving the skin soft to the touch.
Plays a role in strengthening skin-Fights fine lines and wrinkles
Improving skin elasticity. Reducing visible wrinkles
Increasing blood flow to the skin.
Minimizing the appearance of dark spots and scars
Elastin
Acts as a humectant and traps moisture into the skin
Stimulates cell growth for stronger, smoother skin
Allantoin
Moisturizes the skin to prevent dryness and irritation-Helps to exfoliate the skin and improves skin dullness
Soothes inflamed skin and stimulates collagen production while promoting cellular turnover
Glycosaminoglycans or polysaccharides
Polysaccharides in the skin, called GAGs, are chains of sugars. They combine with a core protein to create proteoglycans, which form the infrastructure of your skin. Proteoglycans play a crucial role in maintaining the extracellular matrix (ECM) that surrounds skin cells, enabling them to function correctly. This is particularly important for fibroblasts, which rely on the ECM to operate effectively.
Polysaccharides are responsible for the skin's natural ability to hydrate and retain water. They are also critical for skin repair and skin renewal. Dry skin (lines and wrinkles, loss of elasticity etc) is caused by two factors: Damage to the skin's protective barrier which results in natural water loss.
Provides moisture for other skin components like collagen and elastin
An amazing ingredient for increasing overall hydration of the skin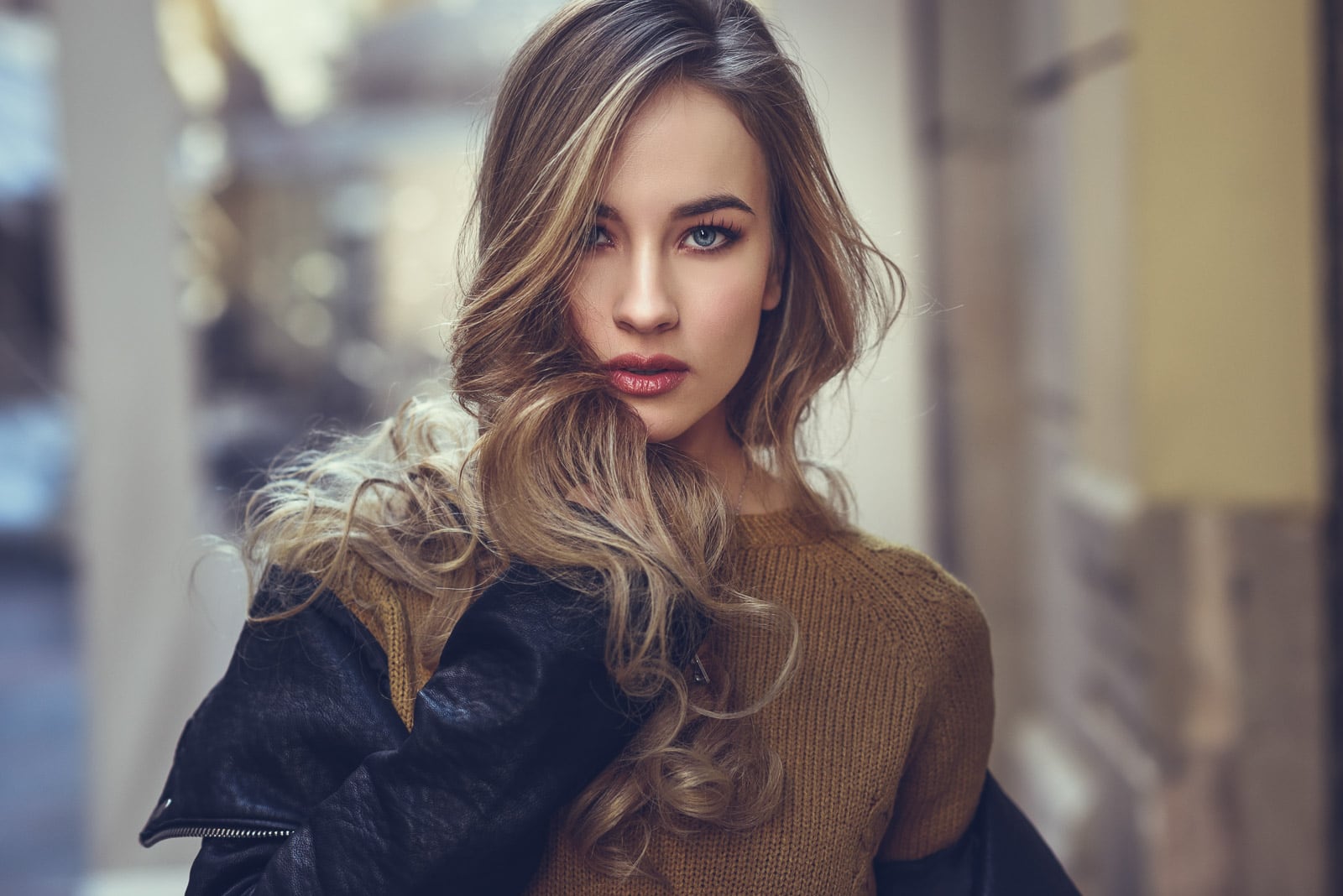 User Reviews
Ingredients
Paired Products
Resources
Ingredients
Cell Rejuvenator™ Ingredients: Aloe Barbadensis Leaf Juice*, Purified Water, Glycerin, Panax Ginseng Root*, Polysorbate-20, Chondrus Crispus (Carrageenan)*, Phenoxyethanol, Caprylyl Glycol, Sodium PCA*, Propylene Glycol, Hydrolyzed Glycosaminoglycans*, Hydrolyzed Elastin*, Glycoproteins*, Glutamic Acid*, Valine*, Threonine*, Ethylhexylglycerin, Sodium Metabisulfite, Collagen*, Hydrolyzed Keratin*, Rosa Foetida (Yellow Rose) Oil*, Butylene Glycol, Malva sylvestris (Mallow) Flower/Leaf/Stem Extract*, Tilia Americana (Linden) Flower Extract*
*High-Potency Ingredients
Formulated Without: Oils, Alcohol, Dyes, Parabens, Sulfates, Phthalates, Gluten, Animal-Derived Ingredients, Formaldehyde, Oxybenzone, Petrolatum/Petroleum, Artificial Fragrance