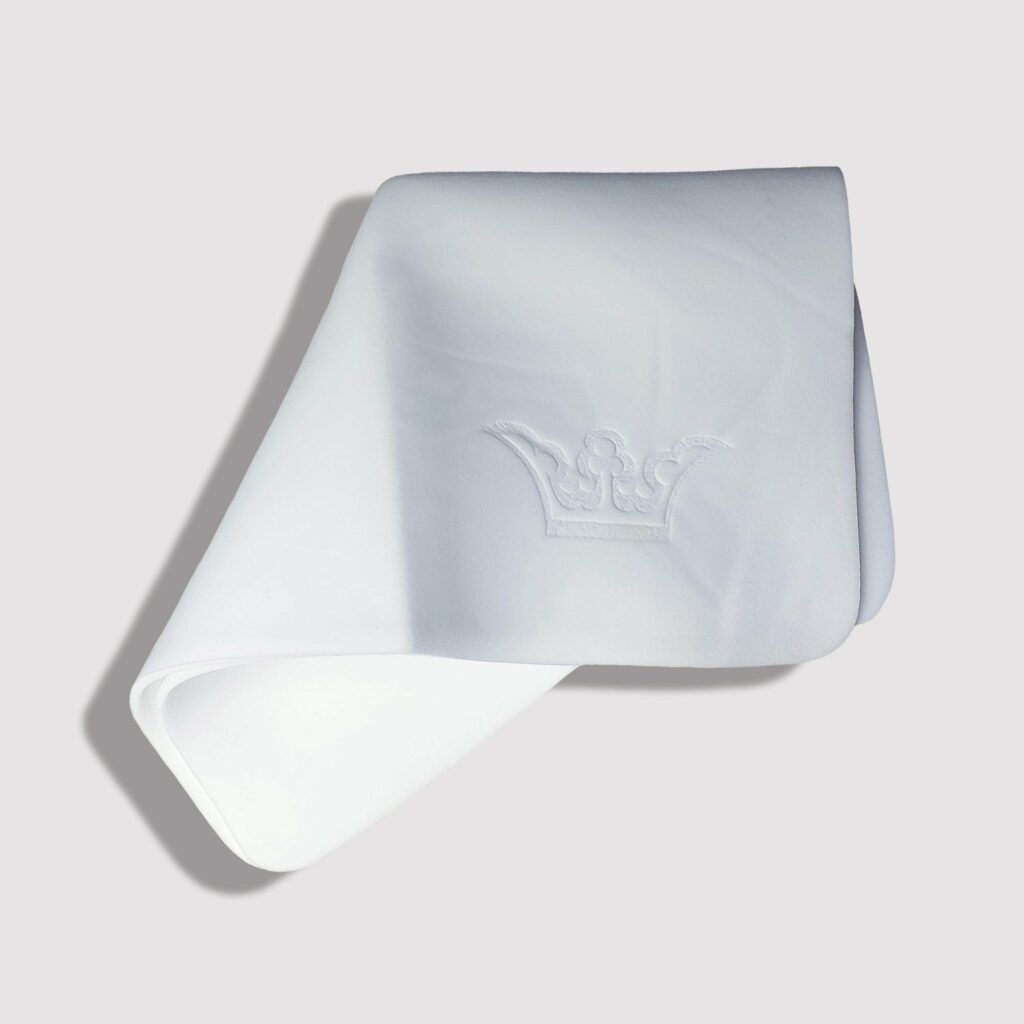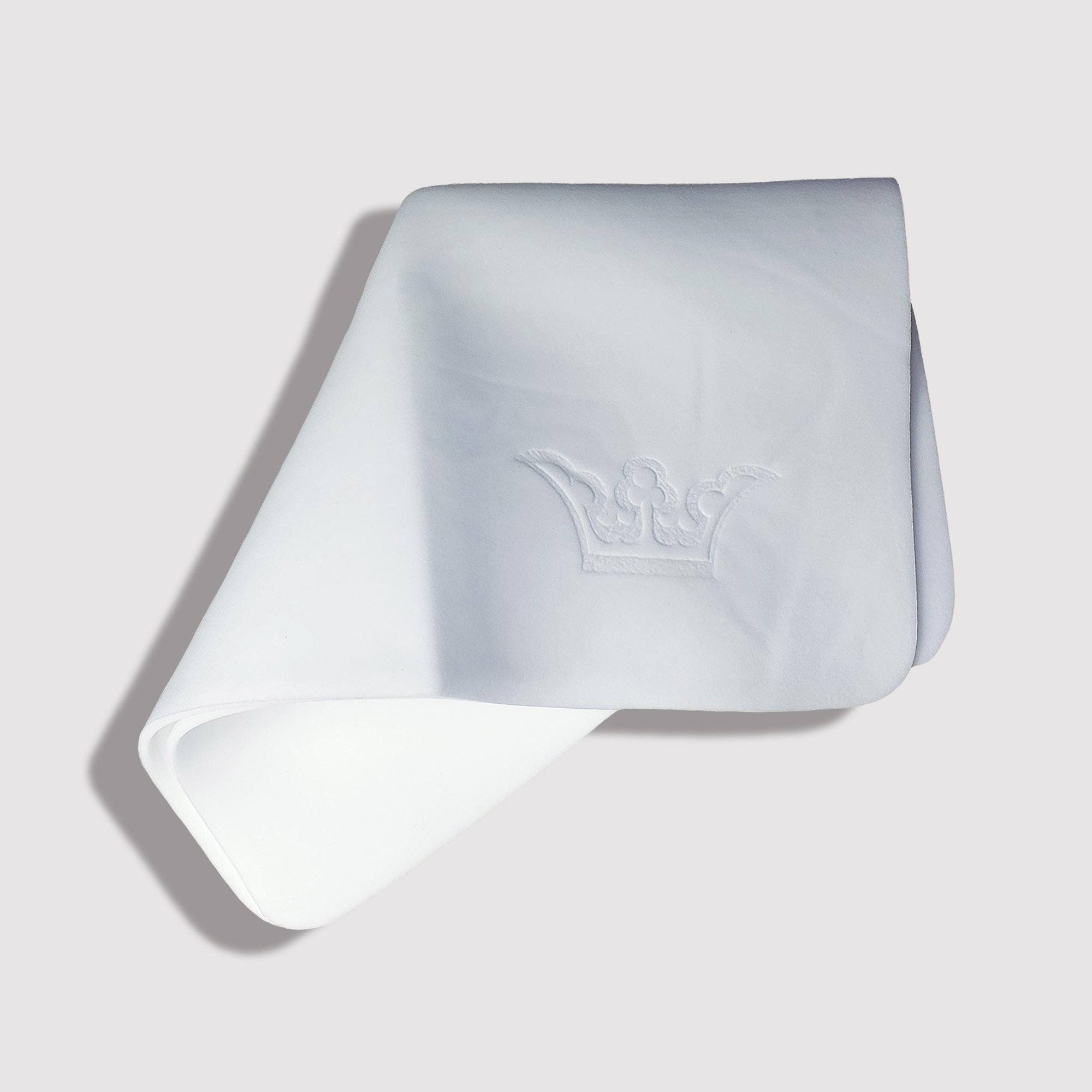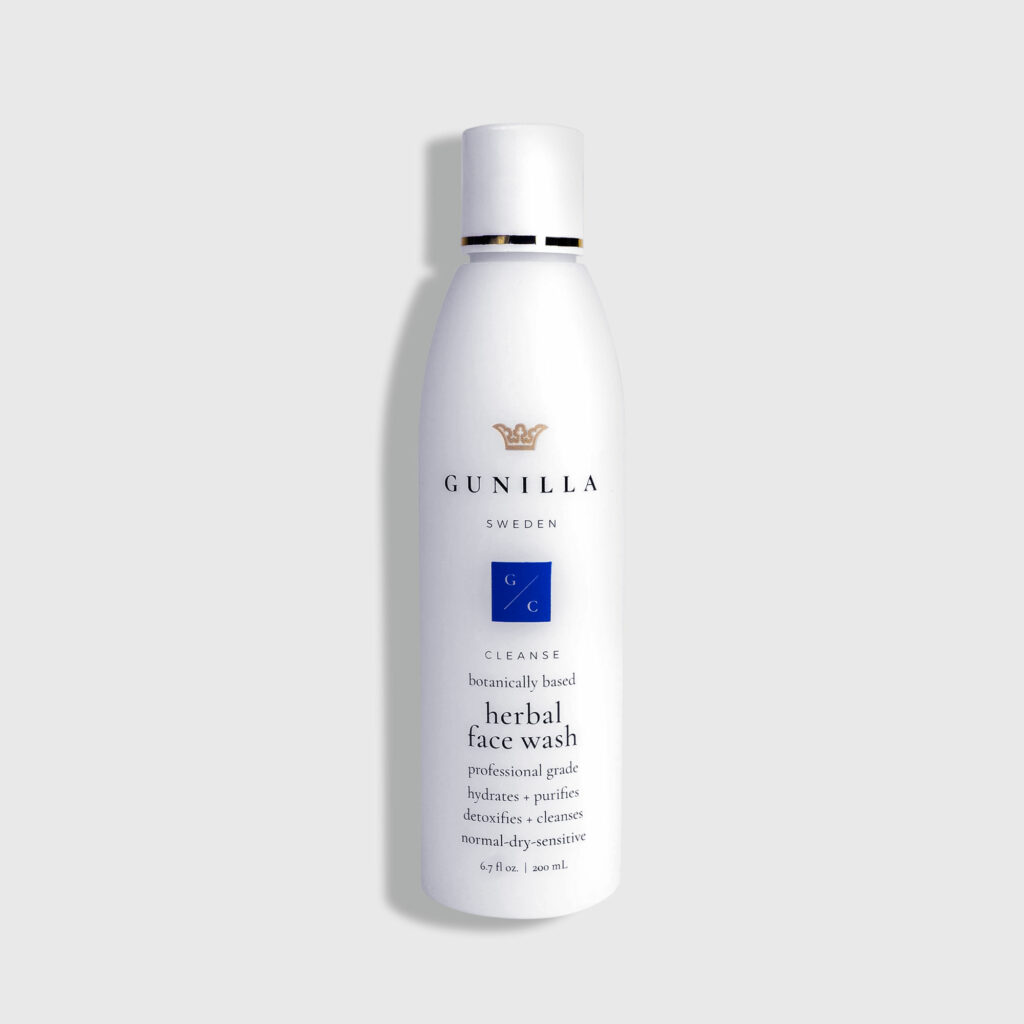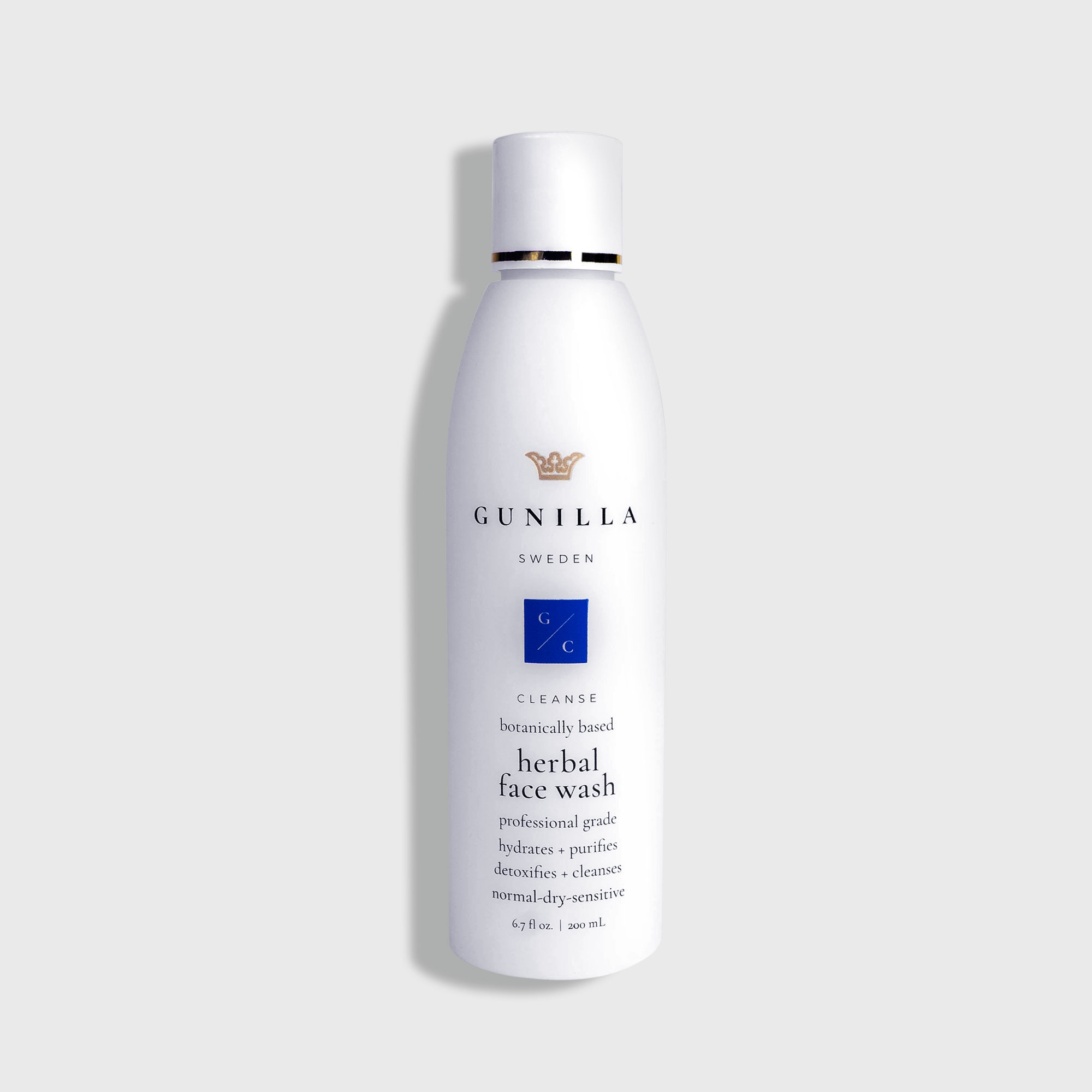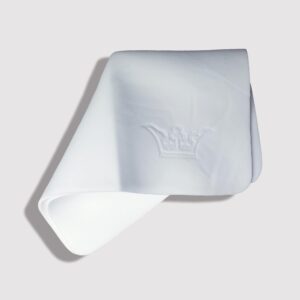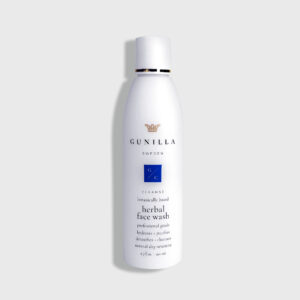 Product Information
Product Information
Cleanser & Exfoliating Night Cream Duo. GUNILLA® Herbal Face Wash removes oil, makeup, and debris as it purifies, leaving skin soft, and hydrated, not tight. 
Plus. 10% AHA Brighten Renew "Night" Cream diminishes fine lines, brown spots, and hyperpigmentation while delivering softer, and smoother skin.—Duo Over 98% Organic, Natural & Botanical. 
For Details of Each product -See Duo Contents Tab
22 Active & Botanical Ingredients: Collagen, Elastin, Revitalin, Keratin, Panax Ginseng, Baltic Sea Kelp, Linden, Mallow, Chamomile, White Nettle, Scotts Pine, Roman Chamomile, Rosemary, Ivy, Arnica Montana, Wheat Protein, Jojoba Seed Oil, Burdock Root Pine, Garlic Bulb. All Botanicals Chosen at their Height of Potency. Formulated in Sweden.
Order-Risk Free!
Cruelty-Free Products
Details
60 Day Supply at 2x Daily.
Highly-Concentrated cleanser at 6.4 pH. Suitable for all skin types, sensitive skin, and post-procedure.
Expect Results
Start with the perfect creamy face wash for dry, sensitive & mature skin. Then exfoliate as you sleep and diminish visible signs of aging for younger, fresher-looking skin.
Duo Contents
Duo Contents
Step 1
The Most Effective Main Ingredient in Skincare
Both the Brighten Renew Exfoliating Night Cream with 10 % Alpha hydroxy acid and the Creamy Herbal Face Wash both contain over 60% of our unique greenhouse-grown organic aloe and are therapeutic by their very nature compared to water or oil-based skincare.
Hydroponic aloe combats free radicals, signs of environmental skin damage, and moisturizes with strong anti-inflammatory properties. Our unique hydroponic aloe is hand planted and grown without pesticides or herbicides.
Step 2
6.7oz GUNILLA® Herbal Face Wash this creamy cleanser thoroughly removes oils, makeup, and debris as it purifies, preserving moisture and natural pH balance, leaving skin soft and not tight.
A dozen botanical ingredients calm, soothe, and create a wonderful light floral aroma. Perfect for sensitive, dry, and normal skin. Aroma-therapeutic botanical
Step 3
2oz Brighten & Renew Cream with 10% AHA Our rare 64% aloe-based Alpha Hydroxy exfoliating night cream is a non-greasy, luxurious, and velvety smooth exfoliating cream.
Effectively reduces the signs of aging through cell turnover and smooths the skin's texture while reducing brown spots and hyperpigmentation.
The perfect night cream for softer, smoother, and younger-looking skin.
Step 4
Includes the GUNILLA® Super Shammy™- Our gentle exfoliating antibacterial washcloth is perfect for cleansing; it dries stiff, killing bacteria after every use. Effective makeup-up remover. Long-lasting.
How to Use
How to Use
GUNILLA® Herbal Face Wash (normal-dry-sensitive)
Step 1
Using fingertips, apply a small amount of GUNILLA® Herbal Face Wash to the face.
Step 3
Rinse thoroughly with tepid water, pat dry.
GUNILLA® Brighten and Renew Cream 10% AHA
Step 2
For delicate and sensitive skin, start by using GUNILLA® Brighten and Renew Cream with 10% AHA once every 2 to 3 days for the first couple of weeks until skin becomes acclimated to daily use.
Step 3
Usage of Alpha Hydroxy Acids may cause increase skin's sensitivity to the sun due to exfoliating properties. Sunscreen is highly recommended for protection against damage while treating the skin with Alpha Hydroxy Acids.
Active & Botanical Ingredients
Active & Botanical Ingredients
Botanical Ingredients
Aloe Vera-Nutrient-Infused 100% Organic & Greenhouse Grown
One of the only known substances which can penetrate the dermis layer of the skin
Anti-Inflammatory, Antimicrobial, Helps heals wounds and fades scarring
Contains vitamins A, C and E, which are antioxidants. Over 9 Vitamins & 9 Minerals
20 Amino Acids, 7 Enzymes & significantly increases collagen synthesis
Mucopolysaccharides help bind moisture into the skin and work effectively with ceramides
Stimulates fibroblast which produces collagen and elastin to help heal skin & wounds
Ivy
Thoroughly hydrates the skin and relieves irritation from skin conditions
Reduces wrinkles, eliminating lines and reducing facial tension
Has great anti-inflammatory properties
Tightens blood vessels
Chamomile
Improves blood flow and helps the skin to appear brighter and more refreshed
Anti-inflammatory and antioxidant properties
Reduces redness and blemishes
Fights against free-radicals
Baltic Sea Kelp
Helps your skin retain moisturise, keeping it hydrated for longer
Contains minerals that penetrate the skin and remove toxins
Softens and hydrates dry skin
Anti-inflammatory properties
Wheat Protein
Provides amino acids and high glutamine levels to the skin
Helps to refine the tone and texture of your complexion
Preserves and improve skin moisture
Plumps the complexion from within
Skin-tightening agent
Jojoba Oil
Regulates sebum production as it is similar to the sebum that your body produces naturally
Seals your skin with a protective barrier to keep it from losing moisture
The antioxidants in jojoba oil helps your skin produce collagen
Contains antimicrobial and antifungal properties
Minimize the appearance of scars
Pine Tree
Balances, smoothes and renews
Antioxidant for free radicals
Used in treating a variety of skin conditions
Rosemary
Stimulates skin renewal
Promotes healthy healing
Natural antiseptic properties
Moisturizes
Improves skin circulation
Arnica Montana
Restores suppleness to damaged/inflamed areas
Naturally antimicrobial
Reduces Inflammation
Moisturizing
Watercress
Contains Vitamins A and C
Naturally anti-inflammatory and antibacterial
Soothes and cools the skin
Alpha Hydroxy Acids up to 5 all natural AHA
Improves the appearance of surface lines and wrinkles
Corrects discoloration from scars and dark spots
Increases product absorption and penetration
Promotes collagen and blood flow to the skin
Brightens your overall complexion
Prevents acne breakouts
Squalene
Derived from organic olives
Squalene is a natural anti-oxidant that helps prevent sun damage, giving it excellent anti-aging properites and increasing hydration.
For oily skin, squalene can help regulate oil production, without causing blemishes or clogged pores.
Safflower Oil
Contains Linoleic acid that helps fight acne
Natural lubricant
Smoothes rough skin
Improves skin texture
User Reviews
Ingredients
Paired Products
Resources
Ingredients
GUNILLA™ Herbal Face Wash (Norn/Dry/Sensitive) Ingredients:100% Organic "Greenhouse and Hydroponically Grown" Pure Whole Leaf Aloe Vera Concentrate , Purified Water, TEA-Lauryl Sulfate, Hydrogenated Polyisobutene, Cocamide DEA, Caprylyl Glycol, Phenoxyethanol, Butylene Glycol, Macrocystis Pyrifera (Sea Kelp) Extract, Sorbitol, Carbomer, Glycereth-26, Triethanolamine, Panthenol, Wheatgermamidopropyl Dimethylamine Hydrolyzed Wheat Protein, Allantoin, Hydrolyzed Glycosaminoglycans, Fragrance, Simmondsia Chinensis (Jojoba) Seed Oil, Arctium Lappa (Burdock) Root Extract, Extracts of: (Organic White Nettle, Organic Scotts Pine, Organic Chamomile, Organic Rosemary, Organic English Ivy, Organic Arnica Montana, Organic Watercress, Organic Garlic).
GUNILLA™ Brighten and Renew Cream with 10% Alpha Hydroxy Ingredients: 100% Organic Greenhouse and Hydroponically Grown Pure Whole Leaf Aloe Vera Concentrate, Deionized Water, FA-5 (5-Organic Fruit Acids Alpha Hydrox) Glycerin, Emulsifying Wax, Squalene (Organic Olive), Organic Safflower Oil, Caprylic/Capric Triglycerides, Ammonium Hydroxide, Hydroxyethylcellulose, Dimethicone, Oleth-10, Tetrasodium EDTA, Methylparaben, Imidazolidinyl Urea, Propylparaben.