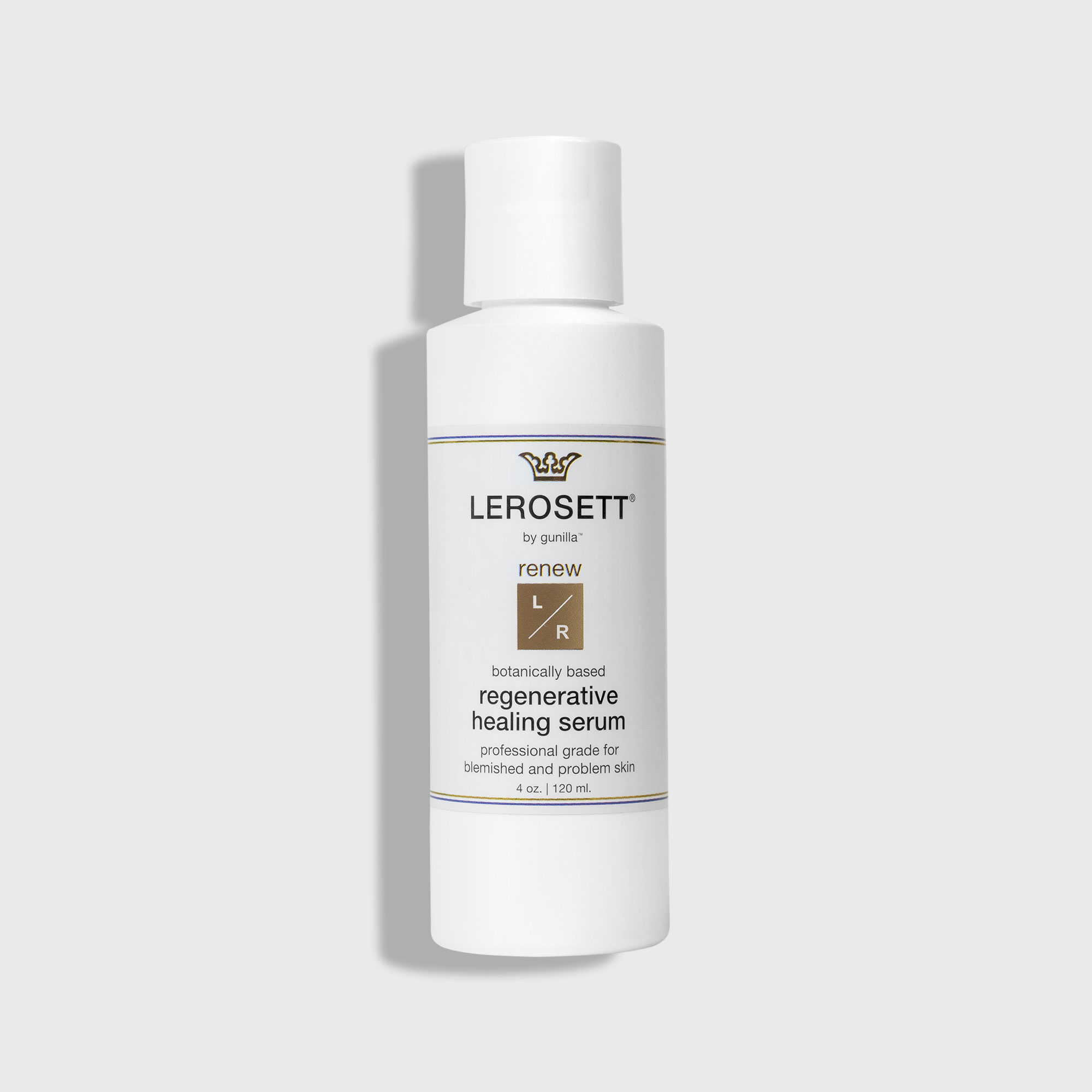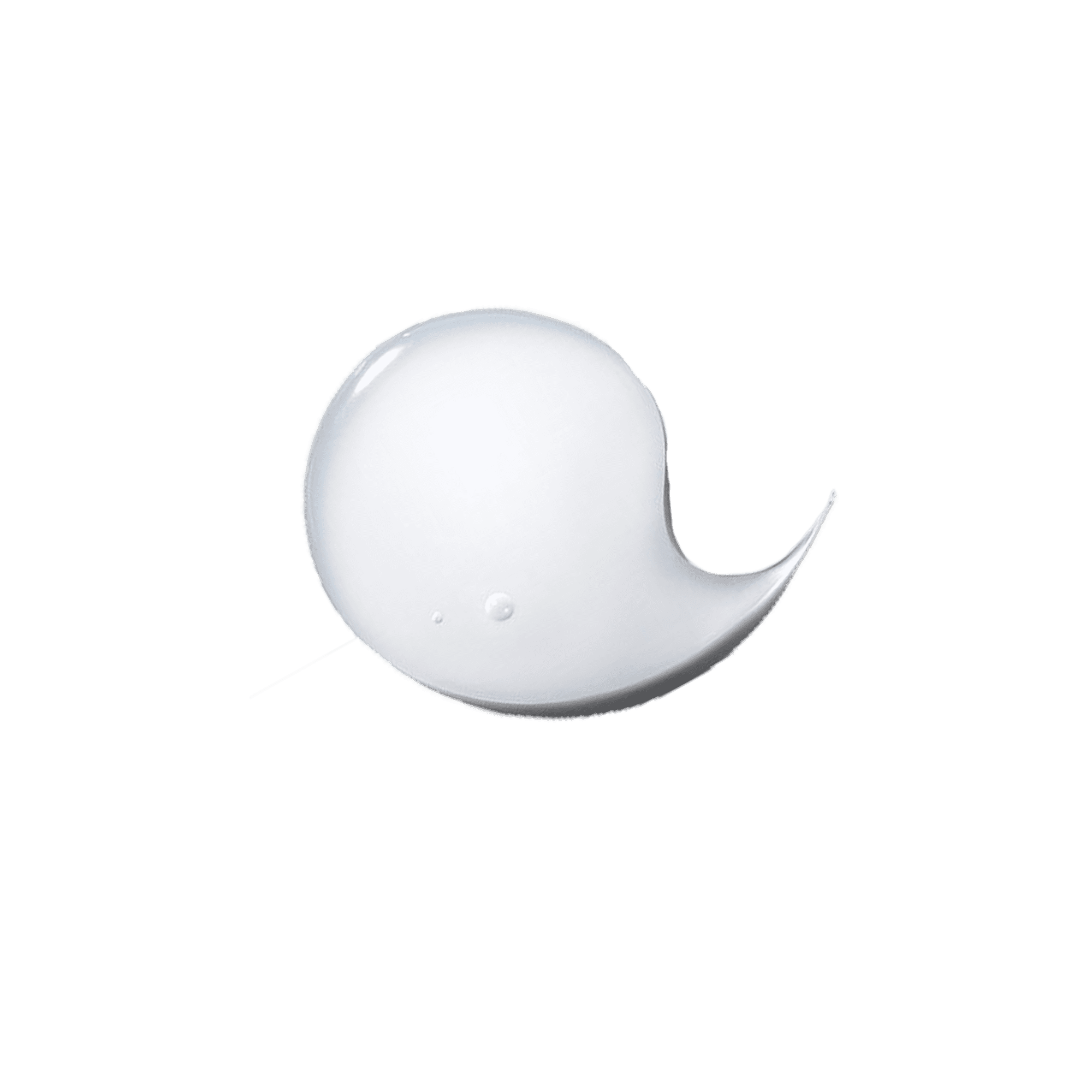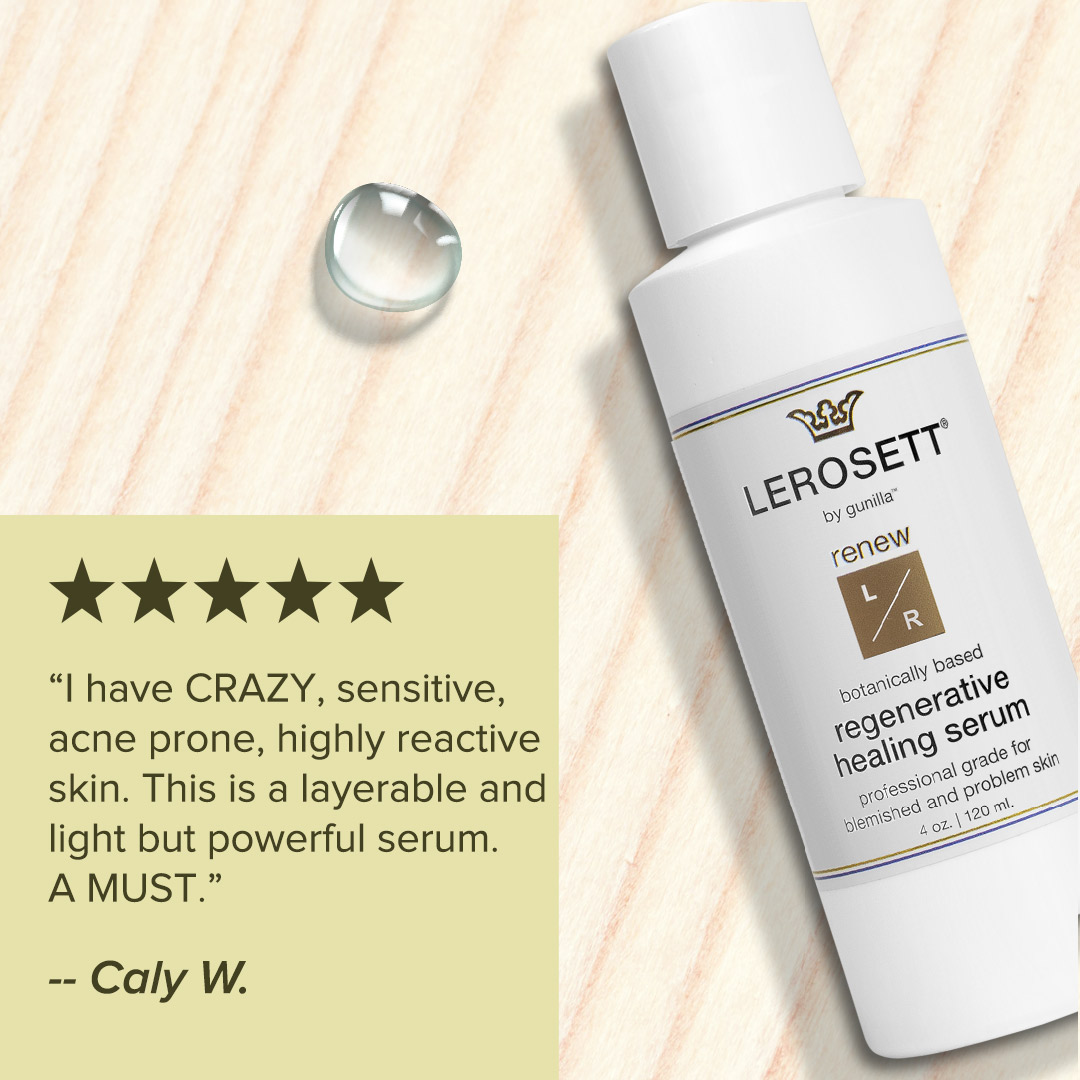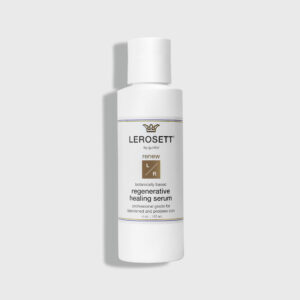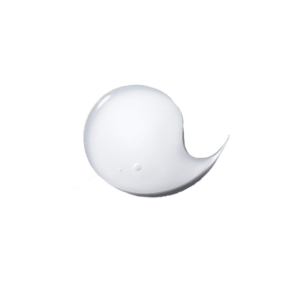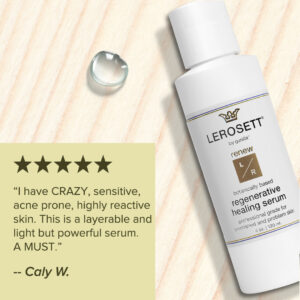 Why Is It Different?
Skin that is prone to breakouts can often have noticeable inflammation and scarring even after clearing. This specially formulated, collagen-rich botanical serum can help heal and prevent skin damage like scars, redness, and hyperpigmentation by naturally boosting the skin's repair cycle.
What Does It Do?
This serum helps heal existing redness & inflammation with organic aloe & ginseng, and also naturally enhances the body's repair cycle with collagen-boosting natural & adaptogenic ingredients to increase cellular turnover. Highly concentrated, the smaller molecules absorb faster and penetrate deeper for more effectiveness.
How To Use
Apply 2-3 drops after exfoliating and cleansing, as well as throughout the day as needed, and before bedtime.
Botanical Healing Serum™
Botanical Healing Serum™
LEROSETT® Botanical Healing Serum is a professional-grade collagen-boosting facial serum used at top acne clinics for over 20 years. A lightweight, oil-free, moisturizing serum helps treat & reduce acne scars, pimples, breakouts, irritation, inflammation, and hyperpigmentation. Botanically-based, non-comedogenic & nongreasy. Over 98% Organic, Natural & Botanical.  
Active & Botanical Ingredients: 63% Hydroponic Aloe, 5% Panax Ginseng, Collagen, Elastin, Revitalin, Keratin, Linden, and Mallow. All Chosen at their Height of Potency. Formulated in Sweden
For more details see the (How it Works) tab.
Details
4oz Pro-Size with 250 Facial Applications
Suitable for all skin types, especially sensitive and acne-prone skin. Only 2 to 3 drops are needed.
Highly-Concentrated. A little goes a very long way.
Expect Results
We add the best Collagen, Elastin, Ginseng, and Keratin to help increase cell turnover, help reduce scarring and boost antioxidants' levels.
Free of petroleum, oil, sulfates, phthalates, synthetic dye, synthetic fragrance, benzoyl peroxide, salicylic acid, and sulfur.
How it Works
How it Works
Step 1
,The Proven Potency & Countless Benefits from Skin Care Based on Hydro-Organic Aloe 
Our hydroponic aloe is greenhouse-grown in a temperature-controlled environment without pesticides or herbicides. Our aloe is hand-planted, nutrient-infused, and grown in recycled water, not in soil.
Based on 64% of our unique greenhouse-grown 100% organic aloe, LEROSETT® Regenerative Healing Serum is therapeutic by its very nature, having countless benefits over conventional serums using water or oil as the main ingredient. Our nutrient-infused aloe base helps combats free radicals, signs of environmental damage with potent anti-inflammatory properties that reduce redness and inflammation.  
Serums leave out ingredients such as petrolatum or mineral oil that keep water from evaporating. They also contain fewer lubricating and thickening agents, like nut or seed oils. For the best results, combine serum and cream moisturizers, using the serum first followed by the moisturizer.
How LEROSETT® botanically-based Adaptogenic Serums Work
Serums compromise smaller molecules than creams. Our nutrient-rich aloe-based serums enable active ingredients like hyaluronic acid, ceramides, peptides, Siberian & Panax ginseng, red algae, and elastin to better penetrate the skin.
Mucopolysaccharides known as glycosaminoglycans are in a large class of ingredients like hyaluronic acid. Glycosaminoglycans' primary role is to maintain and support collagen, elastin, and turgidity (bounce) in the cellular spaces and keep protein fibers in balance and proportion. It also promotes the ability of the collagen and elastin fibers to retain moisture, therefore remaining soluble.
Mucopolysaccharides play a crucial role in the cell signaling process, including regulation of cell growth and promotion of cell adhesion.
How To Use
How To Use
Step 1
,Apply 2-3 drops to fingertips and smooth into clean skin.
Please Note: A small amount goes a long way. If you use too much the serum will feel sticky, 2-3 drops are perfect for most skin conditions.
Your skin can only absorb so much. It is more effective to use a fast-drying thin layer often than it is to use a thick layer occasionally.,,Gently massage serum info face, neck with pro-size use on the body as needed.  Use AM and PM, or as needed,,Follow with LEROSETT® Moisture Matte Clear Skin Moisturizer or Gunilla Deep Skin Moisturizer with Active Ceramides (for dry skin).
LEROSETT® Regenerative Healing Serum for the face and body can be used anywhere to soothe skin and guard against hyperpigmentation, dark spots, or acne scars.  Great for sunburns, and post-shave.  
Active & Botanical Ingredients
Active & Botanical Ingredients
Botanical Ingredients
Aloe Vera
Contains vitamins A, C and E, which are antioxidants. Over 9 Vitamins & 9 Minerals, 20 Amino Acids, 7 Enzymes that significantly increases collagen synthesis
Anti-Inflammatory, antimicrobial, helps heals wounds and fades scarring & and is one of the only known substances which can penetrate the dermis layer of the skin
Mucopolysaccharides help bind moisture into the skin and work effectively with ceramides, Stimulates fibroblast produces collagen and elastin to help heal skin & wounds
Ginseng Root
Helps boost the circulation of your skin improving colllagen production-Helps brighten and revitalize your complexion
Antioxidant properties protect your skin from free radicals-Reduces appearance of fine lines and wrinkles
Mallow
Creates a barrier that can help skin hold onto moisture
Prevents cell damage from environmental factors
Alpine Rose
Alpine Rose can protect the skin from UV damage, and so much more!
Tilia Sylvestris
Detoxifies the skin, and locks in moisture with water-binding properties
Helps to slow down the aging process by lowering inflammation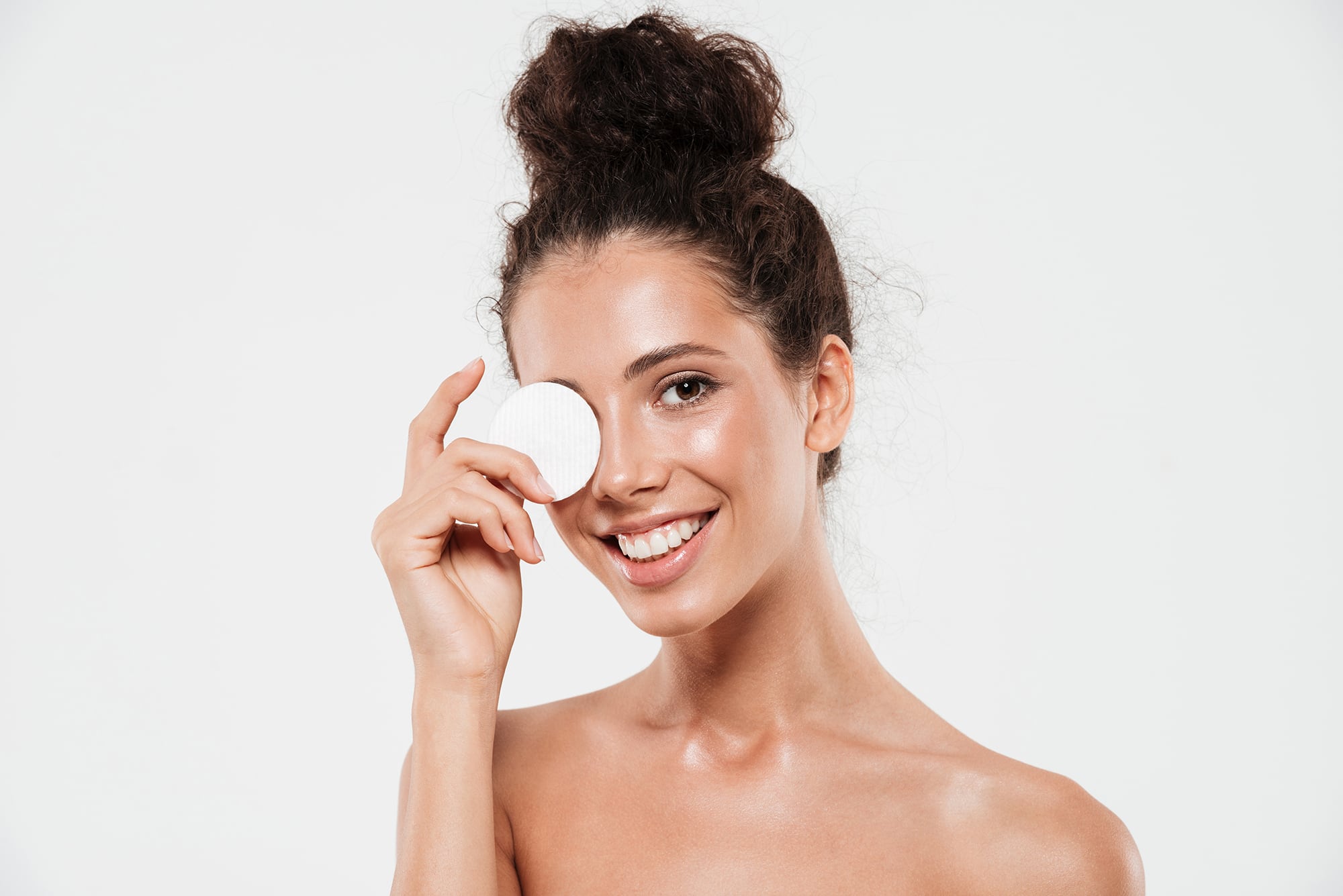 User Reviews
Ingredients
Paired Products
Resources