Product Overview
Product Overview
 Over 100,000 acne sufferers have achieved clear skin using LEROSETT® ClearPoint® Acne Supplements. Combining ClearPoint® with our Botanical Acne Cleanser is the easiest method to get clear skin and stay that way.
LEROSETT® ClearPoint® Supplements. An all-natural prescription-free clear skin supplement that can significantly minimize oil build-up to clear pimples long-term. Added benefits include less oily hair, oily skin, fewer body pimples, backne, and maskne.  
LEROSETT® Botanical Acne Cleanser Dissolves oils without over stripping the skin, leaving skin feeling extra soft, clean, and refreshed. Penetrates deep into pores, unclogging excess oil, and prevents breakouts and blackheads. Gentle, soothing, non-drying, oil-free & effectively clears oily & acne-prone skin. 
Order Risk-Free 60-Day Money-Back Guarantee!
For the Full Science of ClearPoint® Click Here
Details
Supplements: Over 80% of users see significant improvement within one 30-day bottle. Over 90% of users continue to see a decrease in pimple quantity, oily skin, and skin clarity, depending on the severity. After reaching a Clear Point many users can maintain clear skin while cutting down on their dosages.
Cleanser: 4.6 pH, 6.7oz, 45-Day supply when used 2x daily. For all skin types & sensitive skin. Unisex acne cleanser & acne treatment
Free of parabens, mineral oil, sulfates, phthalates, synthetic dye, benzoyl peroxide, and sulfur.
100% vegetarian, cruelty-free, natural citrus fragrance, and dermatologist tested and used.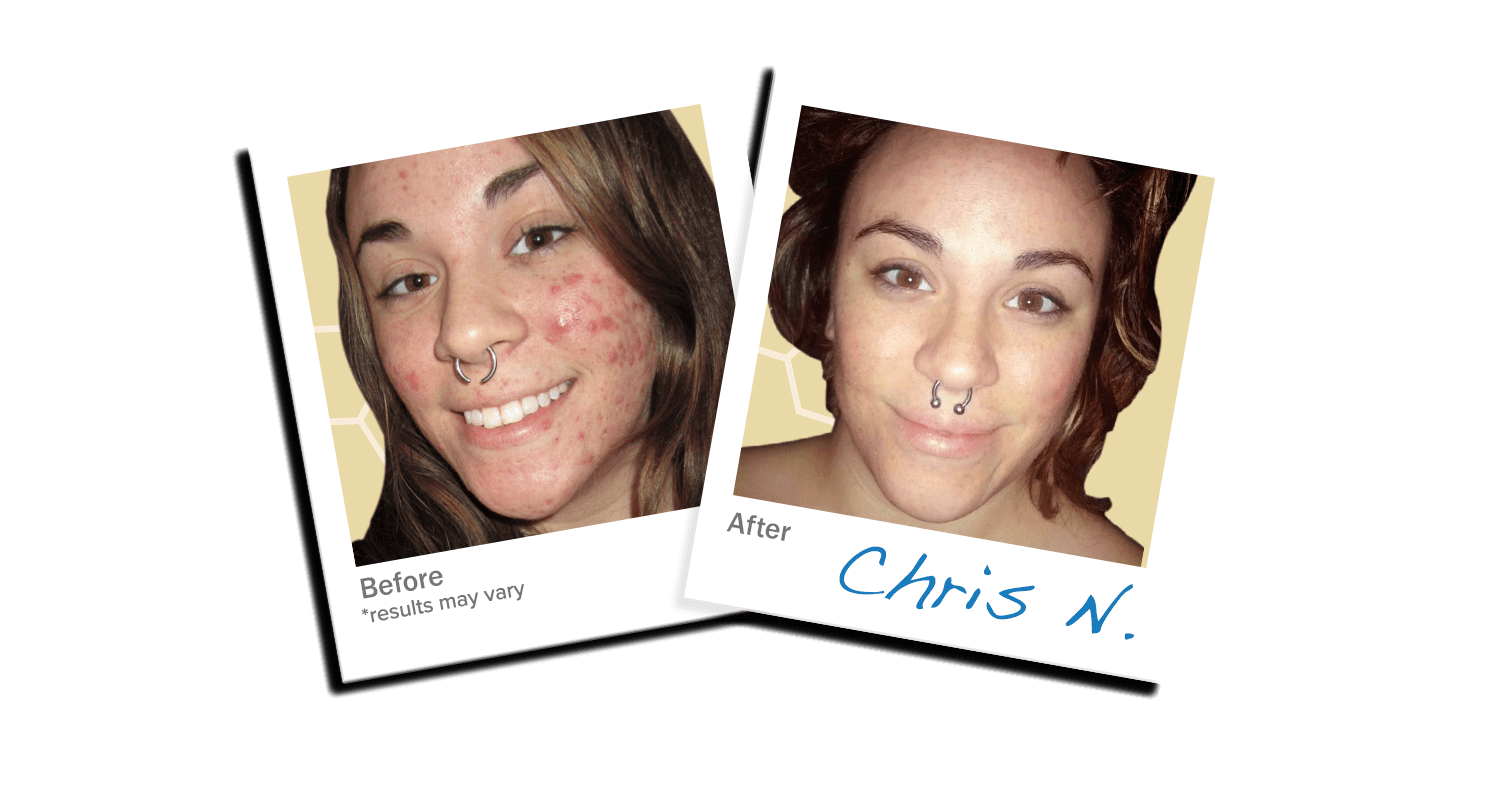 LEROSETT® Acne Supplements + Acne Cleanser
How To Use
How To Use
Step 1
As a dietary supplement, take two capsules twice a day, ideally every 12 hours with food. Reduce capsule count to once per day if excessive skin drying occurs.
Do not exceed the recommended dosage. Talk to your physician before taking supplements if you are pregnant or have health concerns. Do not use if you have very dry skin.
Note: The effectiveness of ClearPoint® can be increased by the daily addition of 500mg of Vitamin-C.
After reaching their Clear Point many users can maintain clear skin while cutting down on their daily dosage. The daily recommended dosage is a formula for maximum skin-clearing ability. Half the daily recommended dosage is often enough for many users, it all depends on severity.
Step 2
For the face and neck, apply a small amount into moistened skin.
Step 3
Using circular motions, massage gently into the skin, a light lather will appear.   
Step 5
Can also be used for body acne, topical use only. Use AM and PM.
An alternate method for maximum exfoliation, not for sensitive skin. Patch test first. Do not get gel close to your eyes. Do not wash face first: If you would like stronger exfoliation. Rub a thin layer of acne cleanser gel into the skin without using water. Avoid the area around the eyes. Let gel stay on the surface for a few seconds or up to a few minutes. The gel will actively exfoliate as it stays on your skin. Remove by adding water and washing your face regularly, rinse with lots of water.