Product Overview
100% Organic LEROSETT® fights the two leading causes of a pimple at the same time: the clog that backs up the oil in the pore and the amount of oil produced within the pore. LEROSETT® helps clear pimples, future breakouts, aids in healing and minimizes redness and swelling.  Our clay is a preferred choice for thousands of dermatologists, and acne experts at top spas for over 30 years. [Ler-o-sett]
Click for a double-blind placebo-controlled effectiveness study of LEROSETT®
Details
Our award-winning Clay Treatment is an effective spot treatment and facial mask that can be used overnight, as needed, and is hypoallergenic. It can be used as a useful tool to fight multiple skin conditions
LEROSETT® helps clear pimples, ingrown hairs, tightens pores, detoxifies, cuts oil production, improves skin clarity & texture. Helps minimize inflammation, redness, infection, and minimizes scarring.
Our mask contains naturally high levels of zinc to minimize oil production and boost proteins that can help heal & protect against infection. Only a 1-millimeter thick layer is needed, dries in minutes absorbing impurities, oils and pimple-causing clogs that help prevent future breakouts.
Made in Sweden Since 1987
Suitable for all skin types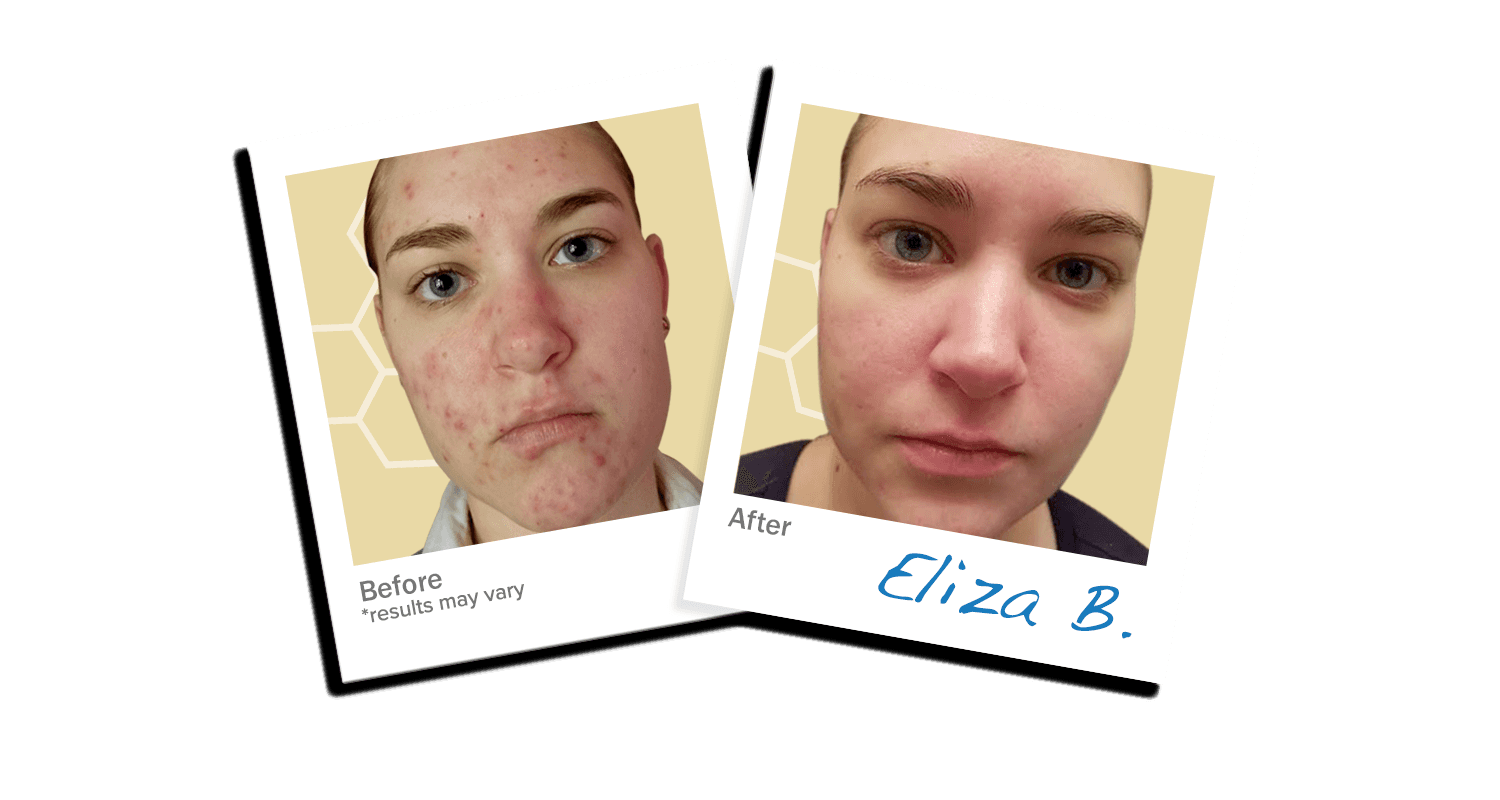 100% Organic Made in Sweden Since 1987
How LEROSETT® Works
LEROSETT® is a thin clay; you lightly rub it into the skin about 1-millimeter thick. As LEROSETT® dries, it quickly expands and attracts dead skin cells and impurities between the particle layers of the clay. LEROSETT® absorbs the positively charged impurities, the dead skin cells, and oils that cause a pimple.
Naturally high levels of zinc in LEROSETT® then help boost natural proteins that protect against infection and minimize the oil production that started a pimple in the first place, all without added chemicals.
For detailed information click here: LEROSETT® Clay
10 Amazing Uses for LEROSETT®
Detoxifies Impurities
Fights Ingrown Hairs
Tighten Pores
Improve Clarity and Texture
Soothe Razor Burn
Pre/Post Waxing
Helps Heal Skin
Relieves Bug Bites
Sooth Multiple Rashes
Great as a Face Wash
How To Use
Step 1
Facial Mask Method: Apply LEROSETT® 100% Organic Spot Treatment and Clearing Mask in a very light, translucent layer.  Gently rub the clay into the skin. Allow the mask to penetrate for 10-15 minutes then remove with tepid water.
Step 2
Spot Treatment: Do not rub the clay in for spot treatment.  Apply over pimple.  Let it absorb and infuse as it dries,  To stop a pimple from forming, spot treat early and often. Use after extracting a pimple to close the opening and prevent scarring.  For spot treating, apply several times per day, or overnight.   
Primary Ingredients
Botanical Ingredients
LEROSETT® Proprietary Clay
100% organic rasul clay (Proprietarily treated for absorption)
Micronized for ultra-fine particles (deeper pore penetration)
Naturally high ionic charge (Static charge adheres clay to skin impurities like a magnet)
Naturally high zinc levels (Helps heal and reduce oil production)
No added chemicals or other ingredients (So that only skin impurities can attach to clay particles)
Up to 99% less sand and impurities than dry or wet clays (Only 3oz for 30 Masks)
User Reviews
Ingredients
Paired Products
Resources
Ingredients
LEROSETT® Spot Treatment & Clearing Mask:  Proprietarily Treated, 100% Organic and Micronized Rasul Clay and Distilled water. Contains no dyes, synthetic or chemical additives.
Why does LEROSETT® have no aloe or added botanicals?
LEROSETT® Clay particles are naturally ionic (static charge absorption). When activated by water, they act as a (- charged) a magnet to pull (+ charged) pimple-causing impurities (like oil, and dead skin cells) and toxins onto the clay particle and out of your skin.LEROSETT® Clay can absorb more of the impurities in your skin because there are zero impurities in the clay itself. Aloe, botanicals, or other chemicals (if included in LEROSETT®) would then coat the clay particles in the tube before the clay has a chance to bond and remove the impurities from your skin. That is why you can feel LEROSETT® working with only a 1-millimeter thin layer.