CLEANSING, TONING & MOISTURIZING
(CTM)
CTM is the ultimate skincare step anyone who wants healthy skin should practice. Bright, glowing skin is our end goal!
CTM stands for Cleansing, Toning, & Moisturizing
Cleansing: Apply a gentle yet purifying face wash like our Herbal Face Wash to open the pores. Skin breathes better when it has open pores.
Toning: Toning is important after cleansing to prevent further dirt from entering and clogging them. Wrinkles and fine lines can also be reduced by toning with our Herbal Toner!
Moisturizing: Last but not least, moisturizing with our Ceramide Cream is the key to getting smooth and supple skin, no matter your skin type.
SPF is another must-have product for brides. No matter where you are throughout the day, wear sunscreen.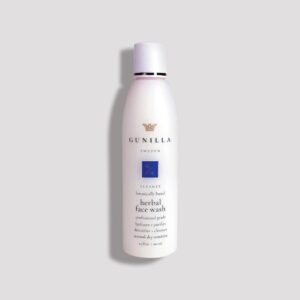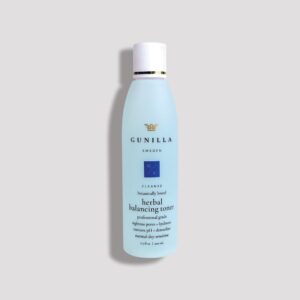 EXFOLIATING
Exfoliating can be a very effective way to get rid of dull, patchy skin. In terms of exfoliation, one must remember that it feels good, but don't overdo it. You should exfoliate your skin twice a week with our popular Glycolic Acid Night Cream & our 10% Glycolic Acid Serum. Be gentle; you don't want to get dry, rough patches all over your face scrubbing harshly.
REGULAR FACIALS
Make sure you get your facials six months before the big day. If you don't have much time, do at least one at-home facial a week with our 100% Organic Spot Treatment & Clay Mask. Don't risk your skin by trying new bridal skincare products. Go to your regular spa instead. And as always, make sure always to do a patch test!
Getting your skin to perfection by the time of your wedding is possible with clinical treatments if you have significant pigmentation and scar issues. It is possible to treat scars, sunburns, pigmentation, acne, and other conditions using clinical methods.
For a bright, fresh complexion, I recommend microdermabrasion and oxygen facials and/or peels.
HANDS & FEET
There are many parts of the body that we tend to neglect, such as our hands and feet. Yet they are equally as vital as the face. One of the most effective ways to take care of the skin on your hands and feet is to apply a rich moisturizer to your hands and feet, particularly for those with dry skin. Our professional size of the Ceramide Cream A17 will ensure you have enough product for your hands, and feet, for all-over-body hydration
Besides that, make sure you get regular manicures and pedicures done. Even if you don't have time to go to a salon, you can soak your feet while bathing and rub off the dead skin cells with a pumice stone.
BEAUTY SLEEP
The importance of beauty sleep cannot be overstated. It's possible to gain weight, develop dark circles, and break out due to lack of sleep. Ensure that you sleep for at least 8 to 10 hours every day.
Keeping these in mind will ensure that you look your best on your wedding day. Once you feel good, don't let it go. Keep that glow going! ✨