Avocado: Nutritious and Good for your Skin!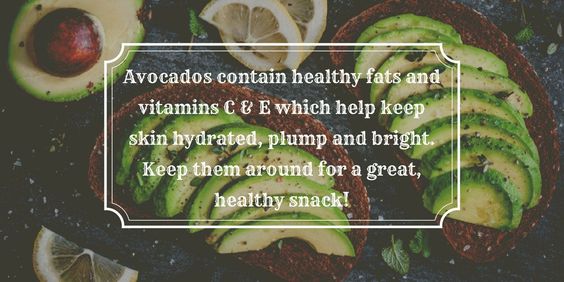 We all know how delicious avocados are in guacamole or on toast but did you know that avocados have numerous skin benefits?
Avocados are very rich in antioxidants, essential fatty acids, vitamins and minerals which is why it is highly beneficial in skincare. Due to this fruit having natural anti-inflammatory, anti-microbial and moisturizing properties, it is able to soothe and hydrate dry, itchy skin. Along with being an excellent moisturizer, avocado oil can also be used as a natural way to protect yourself against ultraviolet radiation and skin damage. This is because of the beta-carotene, protein, lecithin, fatty acids and vitamins A, B, D, and E found in avocados. (Side Note: This oil has a natural SPF of 4-15 however, we do not recommend replacing your sunscreen with any oil – just to be on the safe side).
In addition, research shows that avocado oil has been proven to increase collagen metabolism which gives the fruit anti-aging properties. The antioxidants in avocados will help to detoxify your body and help to reduce the appearance of wrinkles, making your skin more supple and plump.
Benefits of avocados/avocado oil:
Moisturizes skin and hair
Calms inflammation
Protects against sun damage
Plumps skin and reduces signs of aging
Protects against free radicals
Soothes itchy skin
Contains biotin (part of the vitamin b complex) which is essential for healthy skin, hair, and nails.
Sources:
http://healthiestfoods.co.uk/avocado-skin-benefits
https://www.healthline.com/nutrition/12-proven-benefits-of-avocado