Botanically Based Moisturizer
Oil-Free Formulated for problem skin.  Perfect for any skin type.
All LEROSETT® moisturizers are based on our unique super aloe.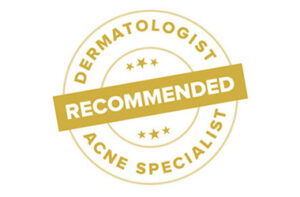 The right moisturizer can clear & heal your skin faster; the wrong moisturizer can cause multiple problems
Moisturizing is crucial to prevent future breakouts.  Pores have clogs from oils and impurities. These clogs backup oils and cause future breakouts. Using treatments like the LEROSETT® Acne Cleanser or the Spot Treatment & Clearing Mask (Clay Treatment) can absorb these clogs helping to prevent future breakouts. Moisturizing is vital to re-hydrate the skin after every treatment.
Using a hand lotion will negate what the cleanser and clay have done. Any moisturizer containing oils, petrolatum or other pore cloggers will make it difficult to stop the next pimple cycle. Healing is even more crucial. If the main ingredient is water, then most the product is water and doesn't help heal, or add to your skin.
Developed in Sweden the LEROSETT® Moisture Matte and Healing Serum are both soothing, oil-free and help to heal while adding the nutrients needed to get clear. Hydration comes from over 65% of our unique organic aloe, and multiple botanicals not oil or petroleum. Leaving a clean, lightweight, non-greasy feel thats quickly absorbed by the skin.
Results and Reviews from LEROSETT® Users
Eliza B.
"I love that Lerosett is organic and no harsh products on my face! The LEROSETT® line of products worked to clear my skin from deep within my pores. I'm no longer experiencing painful cysts. I have a routine that I can count on to clear up my skin. I would recommend Lerosett products to people who suffer acne! Team Gunilla provides you with a supportive team of estheticians who work with you to figure out a regimen that works best for you."
Approximate clear time 3 months.

David M.
The treatments have really improved my skin texture. I can see so many positive changes since using Lerosett for acne! My skin is now softer and smoother, and less oily without it being dry. Thank you so much for helping me out with my outbreaks.
Approximate clear time 5 months.
Jessica G.
"Gunilla of Sweden products differ from other products in the simplest way; they work. I have suffered from acne for six years. You could probably imagine all the products I went through. These are the best products I ever tried with very amazing people ready and willing to help and answer questions. I don't know what else to say. Basically, this stuff works and I love it."
Approximate clear time 5 months.

*Individual results may vary per skin condition-Click Image to Zoom