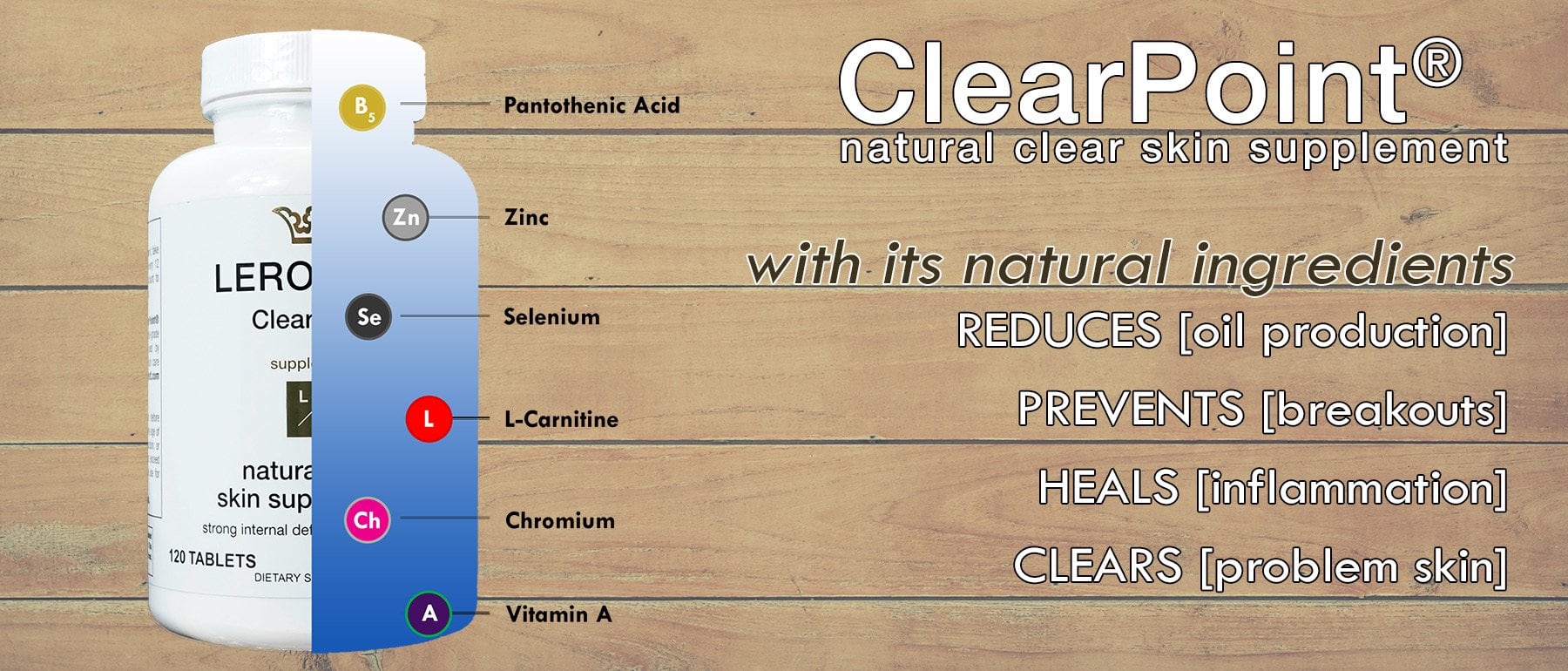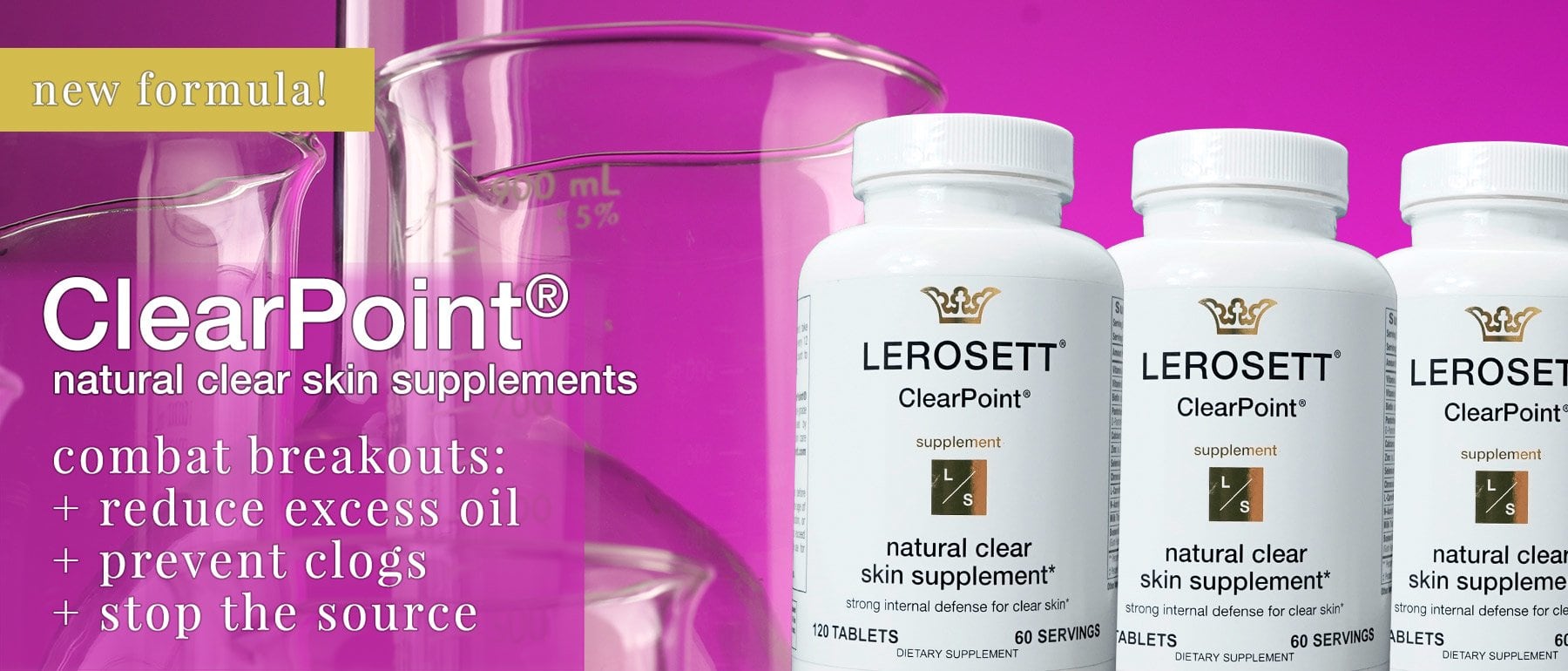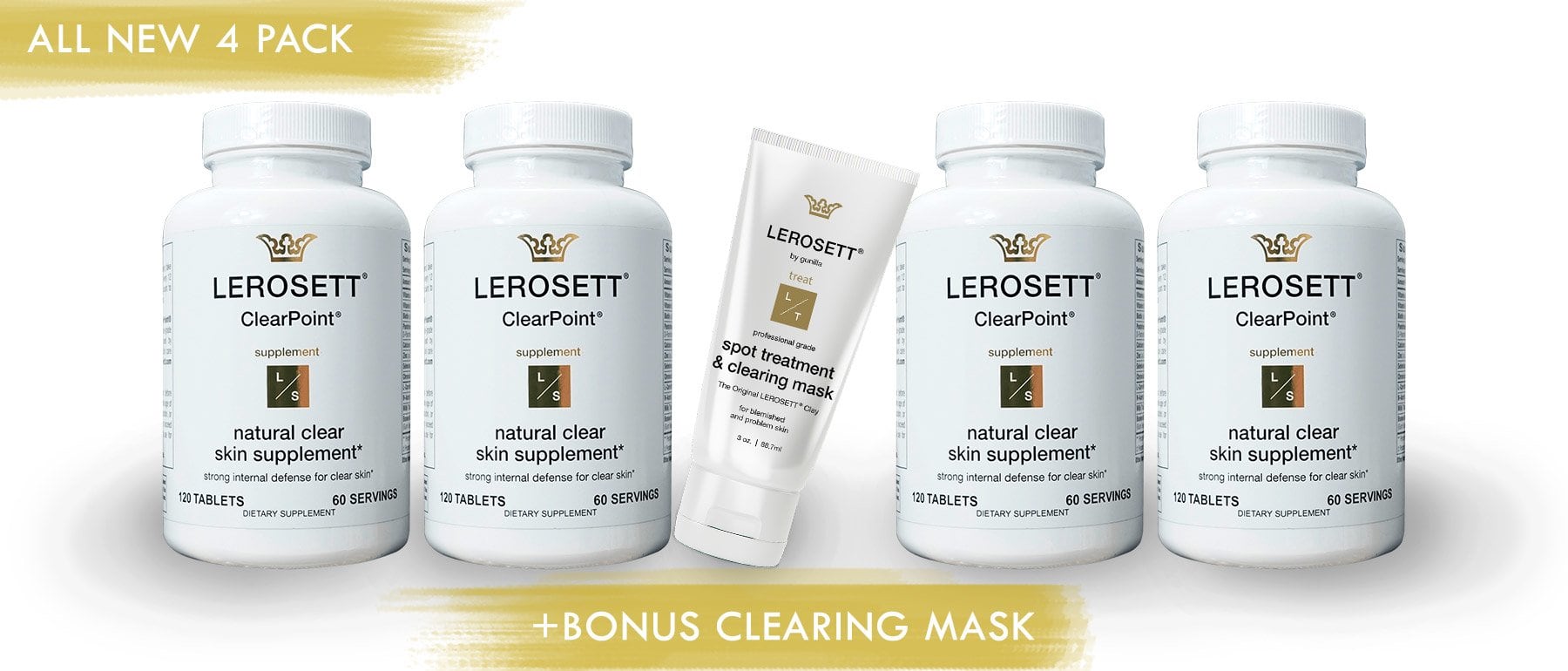 All-New ClearPoint® Supplements
by LEROSETT® The Trusted Acne Experts Since 1987
ClearPoint® Developed in Sweden Helps Fight Oily Skin and Breakouts for Men, Women, Adults, and Teens. ClearPoint® is preferred by many for the vegetarian easy swallow capsule over lager hard to swallow tablets.
ClearPoint® is an all natural prescription-free clear skin supplement. ClearPoint® is part of the LEROSETT® brand of professional grade botanical acne products. ClearPoint® is perfect for those needing a boost to their topical acne routine or prefer a supplement only.
For all skin types.
Note: We have re-formulated and improved our popular ClearPoint® supplements. ClearPoint® supplements are now smaller, easy to swallow vegetarian capsules. 
ClearPoint® is not only for pimples, but those with oily skin or even oily hair can also see a significant benefit as well.