Our Founder Gunilla
Over 55 Years of Expertise
& Her Journey Creating
Gunilla of Sweden® Skincare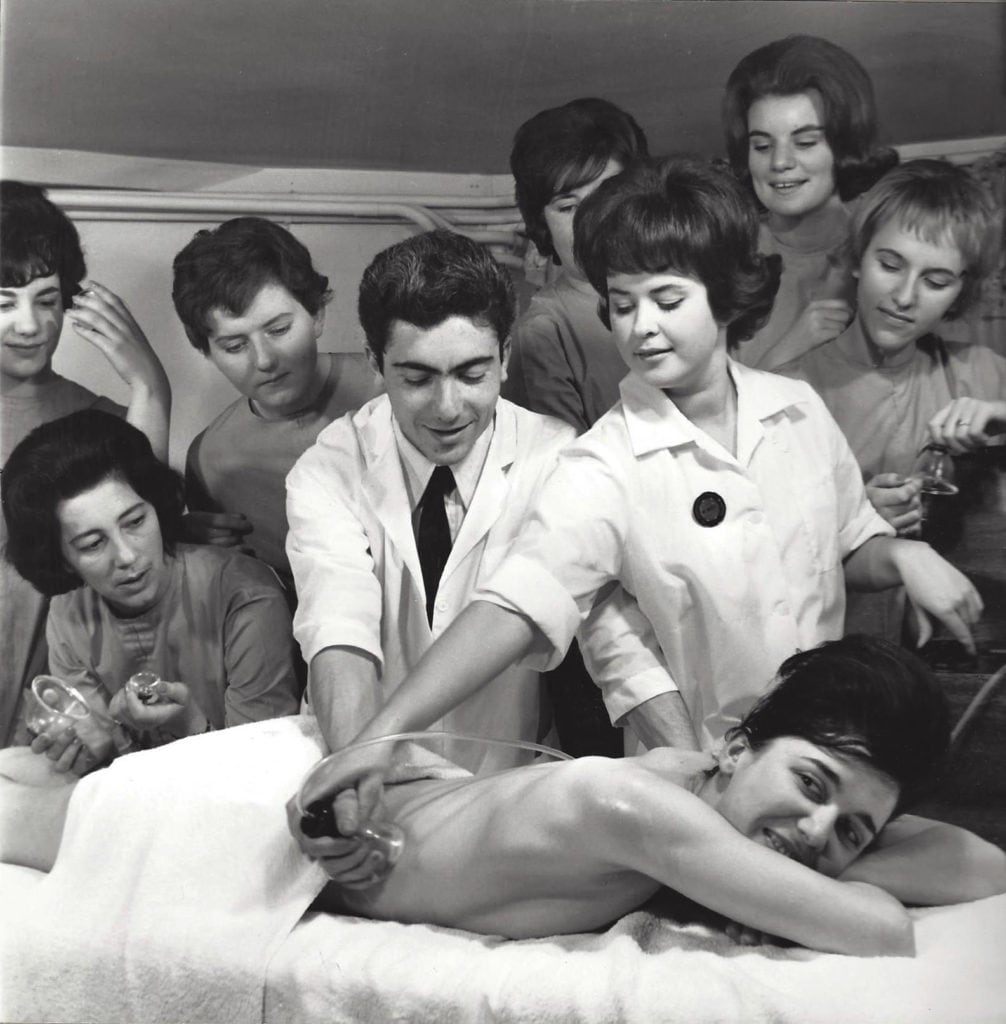 Licensed Esthetician & Teacher
Company Founder & Head of Product Development
Gunilla Nilsson Ross
(pictured here teaching esthetics in the UK, circa 1962)
We Don't Follow the Science of Botanical Skincare.
We Pioneer it since 1987.
Gunilla helped transform much of the beauty industry by developing the most therapeutic and botanically based organic skincare before organic was a popular term. Dermatologists and professionals at top skincare clinics recognized the unique properties of Gunilla's products early on and have used them ever since.
Since 1987, Gunilla of Sweden® has pioneered botanical skincare, enhancing the effectiveness of ingredients like ceramides, peptides, hyaluronic acid, Glycolic acids, and more in a nutrient-infused base of 60% organic aloe vera with over 200 active botanicals from around the world. This unique 100% organic aloe is hand-planted and greenhouse-grown without pesticides or herbicides, resulting in luxurious skincare for all skin types, especially sensitive skin.
LEROSETT® is clinically proven and is the only naturally therapeutic, botanically-based skincare brand formulated for acne, oily, and problem skin. GUNILLA® is more luxurious for anti-aging and daily skincare, botanically based, and filled with high-potency ingredients. Both LEROSETT® & GUNILLA® can be combined and individually mixed.
After 30 years of dedication and research, Gunilla and her team strive to educate professionals and consumers concerning the transformative benefits of therapeutic skincare formulas with modern actives to treat, heal, and rejuvenate all skin types.
Where it all started
Gunilla's Story
Our founder, Gunilla Ross, earned her esthetic credentials in 1962 after studying in England and Sweden. Once in the United States, Gunilla became a pioneer in the education of esthetics. She then began to realize the skincare market was lacking the organic and botanical content she was accustomed to in Sweden. A passion for skincare and the knowledge of Swedish natural treatments led her to start Gunilla of Sweden® Professional Skincare in 1987.  Gunilla started with LEROSETT® for professional acne care and a year later, GUNILLA® for professional skincare. For the next twenty years, these products were only available to licensed skincare professionals.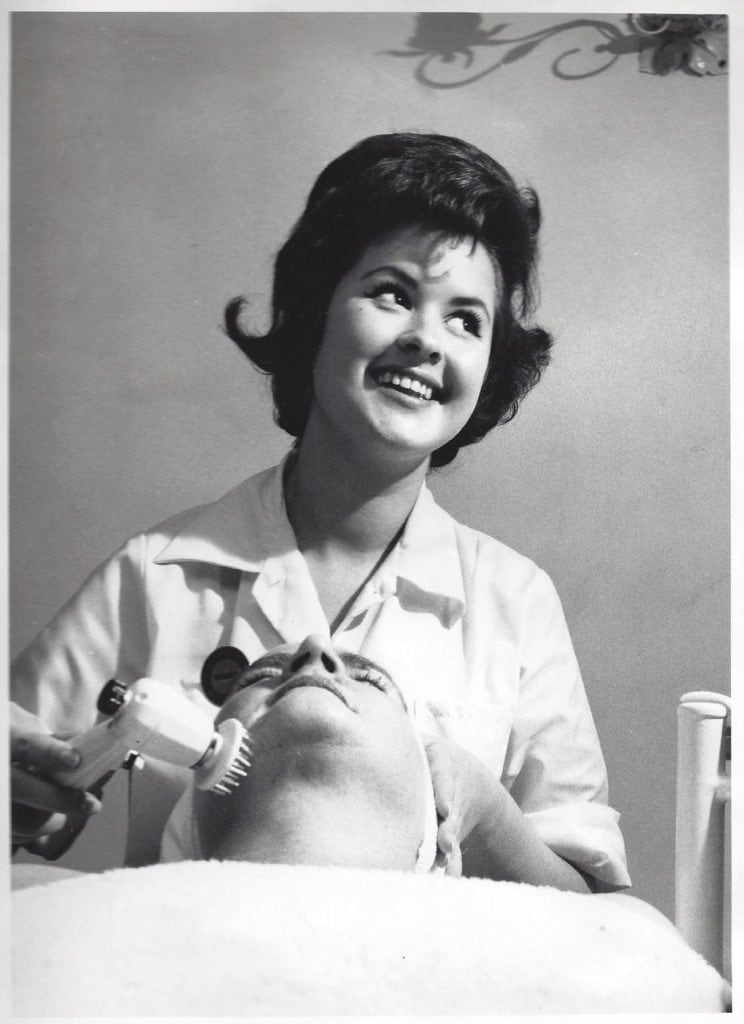 Our History: First Chemical-Free Treatment for Problem Skin
With a single acclaimed product, made and developed in Sweden, it all started with the original LEROSETT® Clay Treatment for problem skin (now packaged as Spot Treatment & Clearing Mask), which is 100% organic with no added chemicals. Gunilla built her brand by sharing LEROSETT® exclusively with licensed skin care and medical professionals. For over 20 years and still as a family-owned and operated company, Gunilla of Sweden® grew its brand reputation and product selection. Increasing from one to over 23 individual items within two product lines: LEROSETT® for acne and GUNILLA® for skincare. Our goal still today is to provide professional quality botanical skincare that is effective. And now it is available to anyone seeking professional botanically based skincare — discover affordable quality skincare direct from us to you.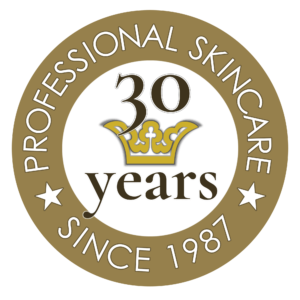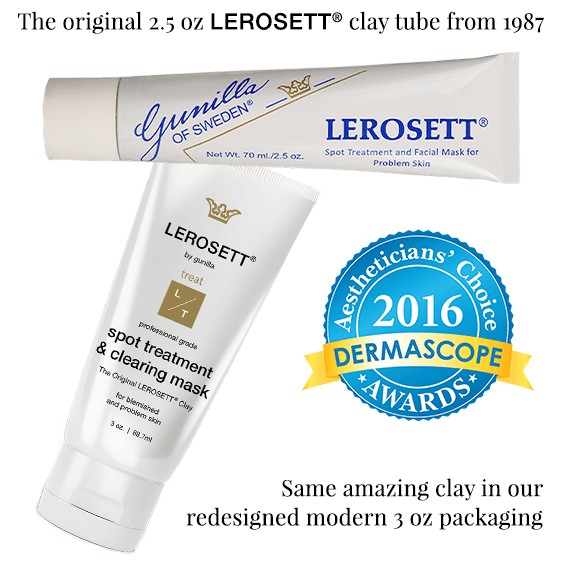 Our Award-Winning Skincare Products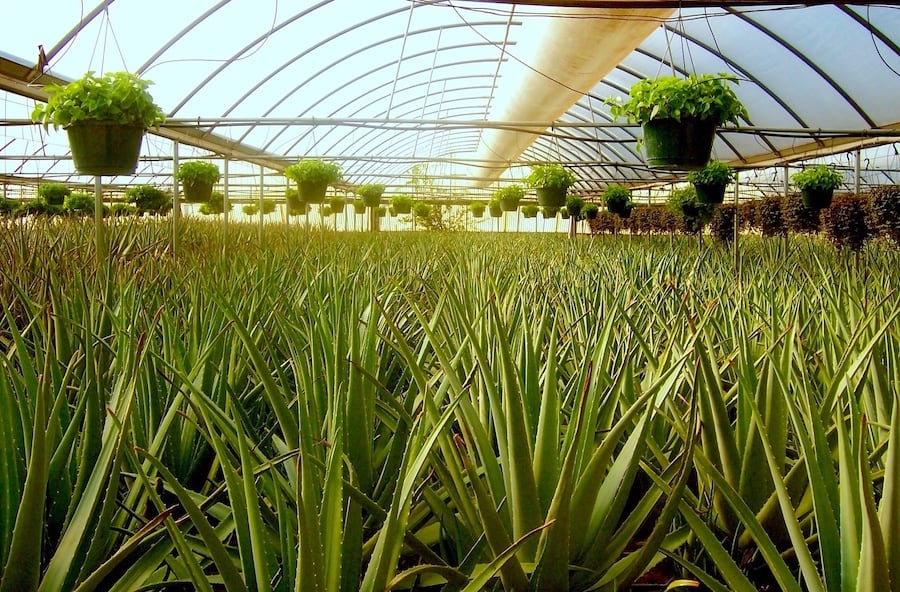 We make our botanically based products in America. The LEROSETT® Spot Treatment and Clearing Mask (originally named Clay Treatment) is still made in Sweden after 30 years and is our only 100% organic – no added chemicals product. Our botanically based products contain over 60% of our unique super aloe vera. Our popular nutrient-rich botanical products are sourced with fresh ingredients, which will always need some mild naturally derived preservatives. Without them, they would need constant refrigeration and only last approximately 30 days. We use no unnecessary chemicals like benzoyl peroxide or other harsh ingredients, and because of this, our products can be custom mixed for personalized treatment combinations. Our customer loyalty comes from our commitment to this exceptional level of great product quality, effectiveness, and the kind of personal customer service only a family-owned company can offer.
LEROSETT® and GUNILLA® products are for all skin types
"Pioneer Who Paved the Path for Skincare Professionals"
–Dermascope Magazine   |   The leading publication for the skin care professional  |  40th Anniversary Issue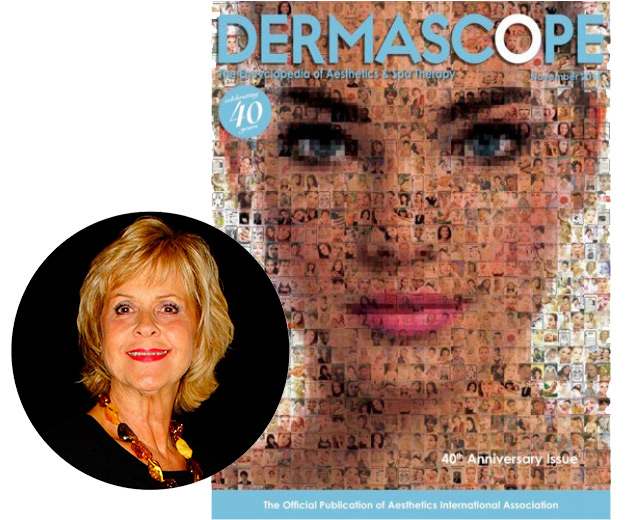 From Our Founder
"When I moved to Denver, CO from Sweden in the early '70s, I was already an experienced esthetics instructor with credentials from England and Sweden. I was dismayed to discover that working with aesthetics in the US was exclusively licensed within cosmetology. My UK esthetics license was not transferable. So I decided Colorado needed an esthetics school and my experience as an esthetics instructor truly came in handy. After earning my cosmetology license, I worked with the Colorado Board of Licensing and authored the first Aesthetics Education program and state board Aesthetics Exam. This enabled state licensure for those aspiring to a professional esthetics career in Colorado, separate from cosmetology."
Pictured here July 2022 on vacation in Sweden, Gunilla is age 81; she's used her products since 1987. Gunilla has no plan to retire from skincare anytime soon!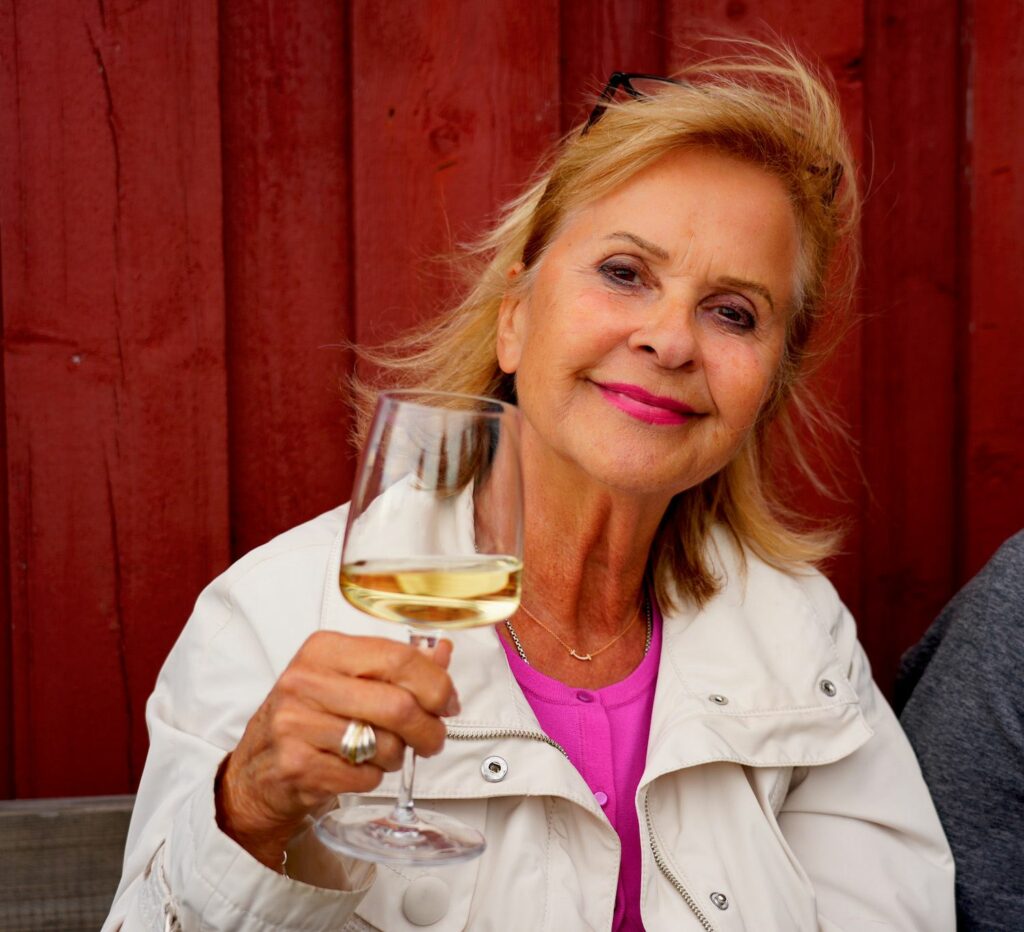 We Asked Gunilla:
What is your inspiration and vision for Gunilla of Sweden®?
I have always had a passion for skincare, and I've always wanted to help people.  When I came here from Sweden, I could not find the type of skincare that I wanted to use. In Sweden, we prefer botanically based ingredients rich in nutrients instead of those based mostly on water. Throughout my career, it was evident that many people have issues with acne, and I wanted to find a way to help the public. No one should have to hide or be embarrassed because of their skin. In 1989 I started my first anti-aging serum, the Cell Rejuvenator® Serum; with a few upgrades, removing the parabens, and more active ingredients in 2010, it's a wonderful daily serum.
I have seen fad ingredients come and go in the last 55 years. There are time-proven effective ingredients in skincare: Ceramides, Glycolic Acid, Hyaluronic Acid, Panax Ginseng, and many others. Just because they have been around a while doesn't mean they are less effective. I often prefer those tried and true ingredients in a healing base because they're proven effective. It's not so much the active ingredient that does all the work for your skin. The delivery mechanism or base ingredient enables the active ingredient to be more productive by causing the ingredient to stay in your skin longer with deeper penetration. The Swedish skincare I grew up using is made like this. My friends and I all had beautiful skin; very few of us had pimples. The main ingredient, usually a variety of aloe and oil-free botanicals, it had to be over 50% oil-free botanicals. This allowed the other active ingredients to be more effective. I decided to use a rare super aloe as the base for my products; the benefits of skincare are impossible to ignore.
What is your current skincare regimen?
Morning: GUNILLA® Herbal Face Wash & Toner for Normal-Dry Sensitive skin, GUNILLA® Cell Rejuvenator Serum,  GUNILLA® Eye-de-puff A23™
Tip: GUNILLA® Cell Rejuvenator always goes on first after the wash and toning, morning and night, 2-3 drops no more
Evening: Same Face Wash and Toner, GUNILLA® Cell Rejuvenator, GUNILLA® Eye-de-puff A23™ & GUNILLA® Ceramides Cream A17™. I do alternate daily between the GUNILLA® Glycolic Night Cream and the Ceramide Cream A17™ every other night.
Product mixing: Glycolic Night Cream can be too much for sensitive skin, especially in the summer. I formulated all my products so they can be combined. If the Glycolic Night Cream is too strong, I mix 1/2 Ceramides and 1/2 Glycolic Night Cream in my palm for a lightly exfoliating, highly hydrating cream.
Our GUNILLA® Anti-Aging Kit has everything I use but the Ceramide Cream A17™
What is the most significant mistake people make when it comes to skincare?
They are using too much product.
People think that to get results; you need to use more, which is not the case. You end up going through the product too quickly. Another problem I see is people not using anything at all on their skin or not having a consistent routine. If you want to see results, you need to use the products every day. You must treat your skin like you treat your teeth, just because you brushed your teeth in the morning doesn't mean you don't have to do it again!
Using too much product is very common with my GUNILLA® products like the Face Washes or Serums. My LEROSETT® and especially GUNILLA® products such as our Face Washes are so concentrated they contain at least 150 face washes per 6.7 oz bottle, making it even more economical. That's enough uses for more than twice a day for 60 days! My serums take 2-3 drops for the entire face, any more than that and you get sticky skin because your skin cannot absorb the highly concentrated collagen, elastin, revitalin or aloe vera.