Minimum 60% Active Botanical Content™
Botanically Based Formulas: We use up to 49 cherished botanical ingredients captured at their peak for maximum potency, with minerals sourced from around the world and grown hydroponically to restore your skin's natural radiance. Working to achieve more beautiful & clear skin by stimulating cellular turnover and boosting elasticity—our botanical ingredients help repair the skin's moisture barrier while protecting against free-radical damage.
Our Main Ingredient:  Hydroponic Aloe is one of the only known substances that can penetrate the skin's dermis layer. All of our products contain over 50% of our rare, hydroponic, 100% organic aloe that's grown in temperature-controlled greenhouses. Our unique aloe flourishes in nutrient-infused recycled water, not soil, without herbicides or pesticides. The best ingredients, from ceramides and peptides to AHA and lipoic-acids, are better absorbed into the skin based on nutrient-infused organic aloe. Water or oil-based products sit on the surface of the skin.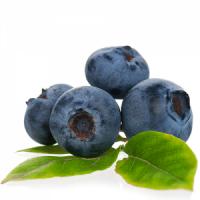 The vitamins in Blueberry are powerful components for strengthening collagen, minimizing uneven skin tone, and are high in antioxidants.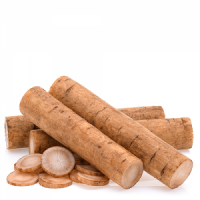 High in Vitamin B and riboflavin, Burdock Root fights free radical damage and bacteria!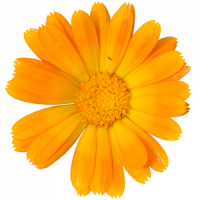 Calendula can reduce scarring by increasing collagen production in the skin.
Superior hydration and antimicrobial Caprylyl Glycol is useful in so many ways!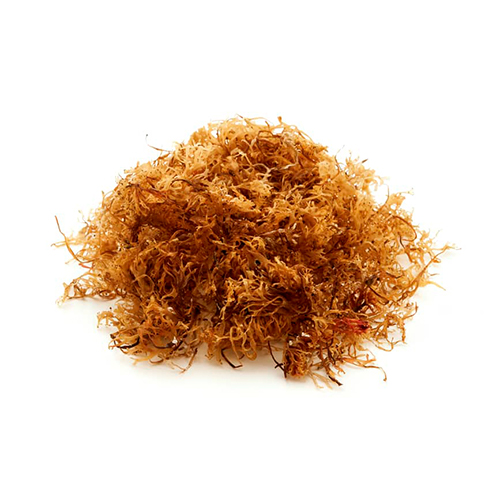 Sourced from Irish Moss, the healing effects of Carrageenan are immense.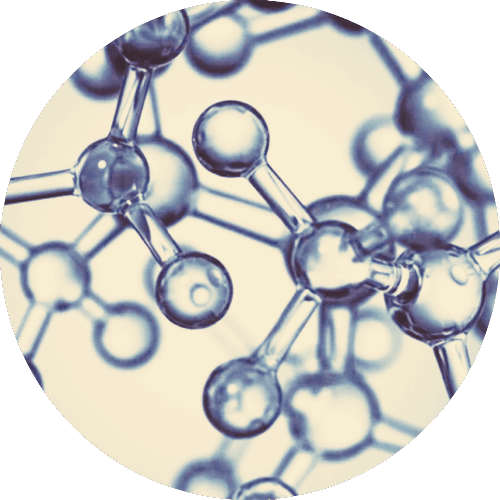 How can a product retain moisture in the skin for 24 hours? With Ceramide Lipids!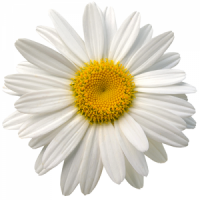 Not just pretty to look at, Chamomile fights free radicals and reduces inflammation.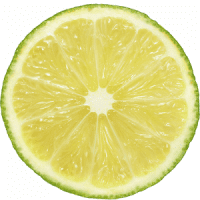 Healthy exfoliation and so much more are achieved with Citric Acid!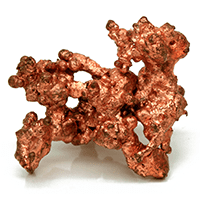 Naturally antioxidant, the repairing qualities of Copper are widely known, but its assets for skincare are vast!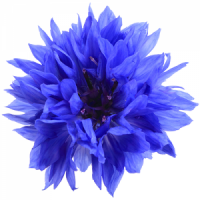 Perfect pores don't exist, but Cornflower can help skin complexions flourish!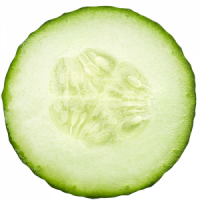 High content of vitamins, minerals, and antioxidants make Cucumber a triple threat for skincare issues!
Elastin helps the skin tolerate the constant stress it endures on a daily basis!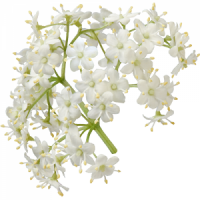 Elder Tree strengthens broken capillaries to reduce redness, and more!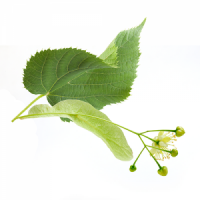 Products with Elder Flower balance and soothe skin.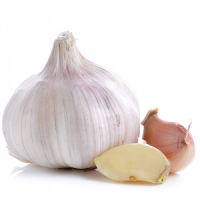 Protect skin from UV damage, keep wrinkling at bay, and improve circulation with the powerful botanicals in Garlic!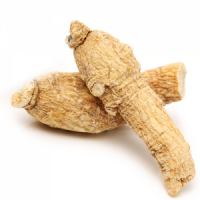 Ginseng can brighten & revitalize the skin, and is perfect for sensitive and oily skin!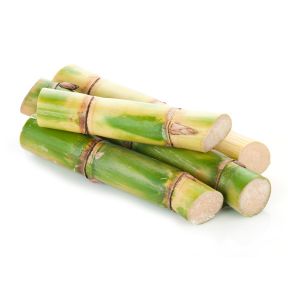 Excellent for exfoliation, pH balance, and collagen boosting, Glycolic Acid does it all!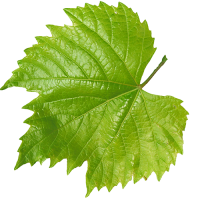 Packed with Vitamin C, Grape Vine provides protection from UV damage!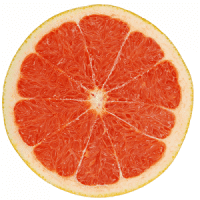 Grapefruit can reduce oiliness, fine lines & wrinkles, and protect the skin from UV damage.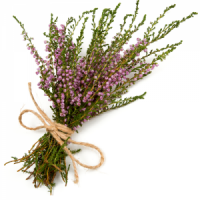 The high content of flavonoids make Heather a powerhouse antioxidant.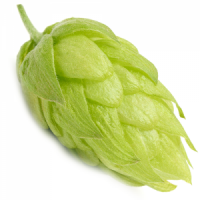 Naturally rich with anti-aging benefits, Hops reduces discoloration, balances moisture levels in the skin, and so much more.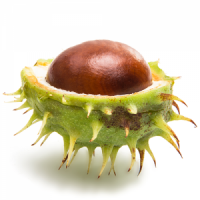 Hore Chestnut protects the natural presence of Hyaluronic Acid in the skin, and so much more!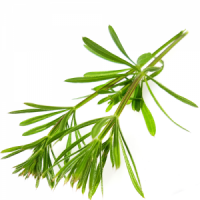 Collagen and antioxidants abound in Horsetail!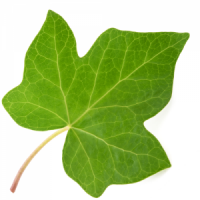 Thorough hydration is locked in when you see Ivy in the ingredients!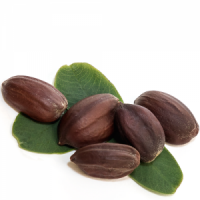 Improve natural sebum production and protect the skin naturally with Jojoba Oil!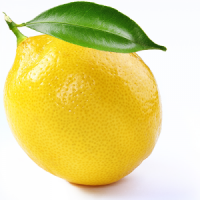 Lemon gently exfoliates, fades dark spots, and so much more!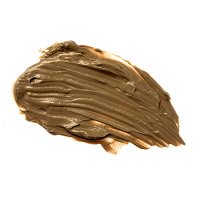 Micronized, filtered, and heat-treated ionic rasul clay + water. Only TWO ingredients. That's all that's in our clay, but what it can do is innumerable!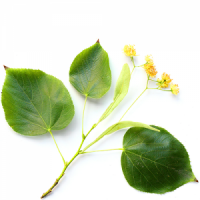 A natural astringent, Linden Tree can tighten and firm skin, and more!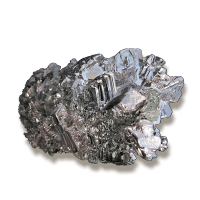 Amino acids are essential for skin to produce proteins and collagen. Magnesium is a critical component for the structure of these proteins.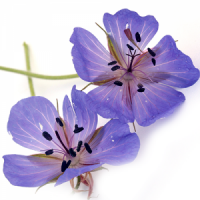 Mallows creates a natural moisture barrier on the skin, and so much more!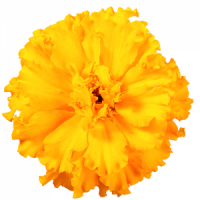 Marigold and sensitive skin are a match made in heaven--read why!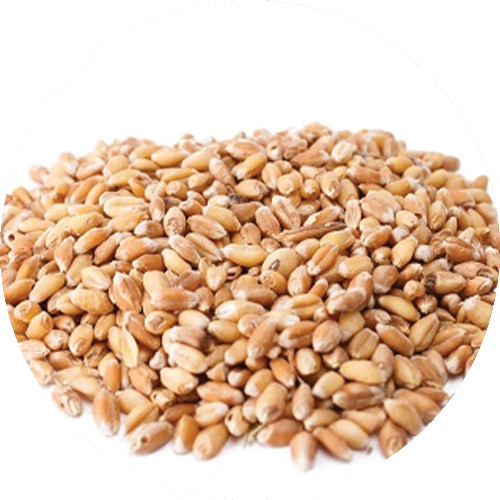 Niacinamide retains moisture AND regulates sebum oil production AND more!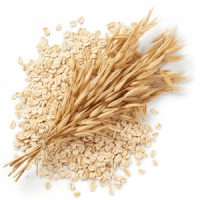 More than a breakfast staple, Oatmeal contains anti-inflammatory properties and dirt removing abilities that make it an essential part of your skin's needs!
The anti-aging properties of Olive Oil have been known for centuries, but did you know it can be antibacterial, too?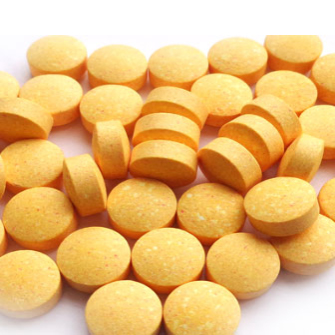 Pantothenic Acid (Vitamin B) is a powerhouse ingredient for skincare. Anti-inflammatory and moisture retentive, you can achieve soft & smooth skin with this ingredient.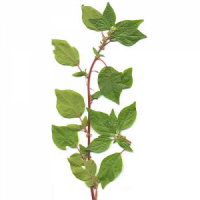 Parietaria Officinalis is a nettle that has long been used in remedies and medicine, and in skincare it is an excellent anti-inflammatory that is gentle on the skin.
Phyto-collagen emulates the collagen your body naturally makes, promoting hydration, plumping and strengthening skin, and improving your natural repair cycle!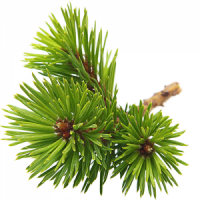 Despite being spiky, the durable Pine Tree leaves skin smooth, among other powerful abilities!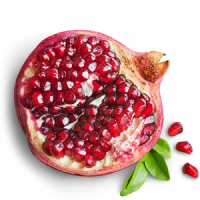 Pomegranate truly is a super food--even topically your skin receives the nourishment it needs to fight bacteria, prevent fine lines, produce collagen, and MORE!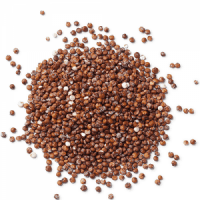 Rich in Vitamin B, Quinoa helps every skin type and condition maintain a healthy complexion!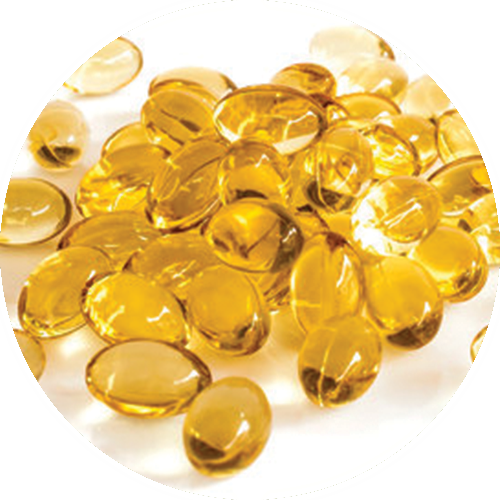 Retinol Palmitate (Vitamin A) increases cellular turnover for smooth skin and MORE!
RETINOL PALMITATE (VITAMIN A)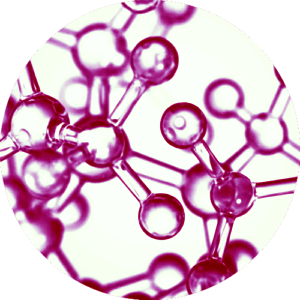 Revitalin is an excellent example of skincare science + botanicals for effective products that work to boost your skin's natural processes.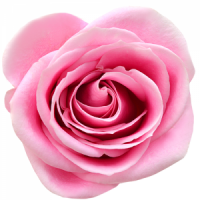 Rose Oil is not a fragrance in our formulas, but a powerhouse ingredient to soften skin and improve complexion. The amazing scent is simply a bonus!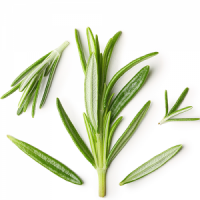 Rosemary moisturizes and improves circulation and MORE!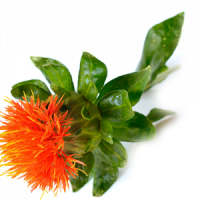 Safflower Oil has a high content of Linoleic Acid, ideal for acne prone and rough skin.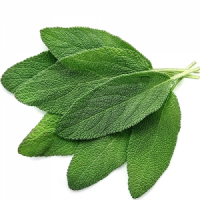 Sage is full of antioxidants and anti-inflammatory compunds.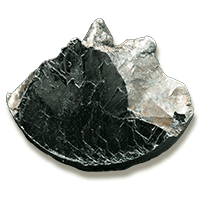 Selenium neutralizes free radicals and MORE!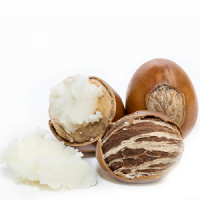 Shea Butter has a high concentration of fatty acids and natural vitamins that are great for versatile use skincare products!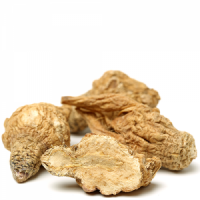 Siberian Ginseng naturally brightens skin tone, rids skin of free radicals, and MORE!
Soapwort is versatile in use for acne, eczema, psoriasis, and MORE!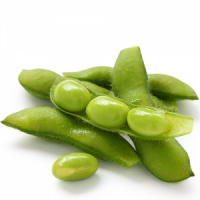 Soybean can reduce discoloration, wrinkles, fine lines, and helps retain moisture!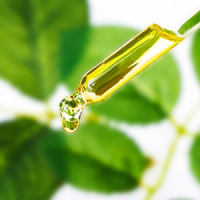 Squalene is excellent for anti-aging due to its high content of antioxidants, reducing fine lines & wrinkles and MORE!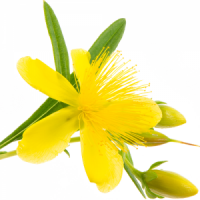 St. John's Wort is full of flavonoids, ideal for healthy skin!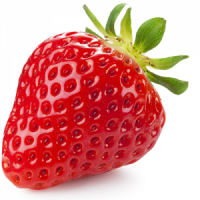 Strawberry prevents collagen destruction and removes excess oil from skin. So versatile!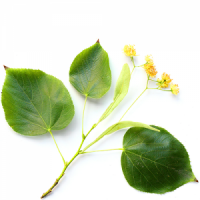 Tilia Cordata has immense anti-inflammatory properties due to its high content of flavonoids.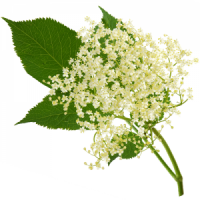 Tilia Sylvestris is an excellent ingredient to detoxify skin, lock in moisture, and MORE!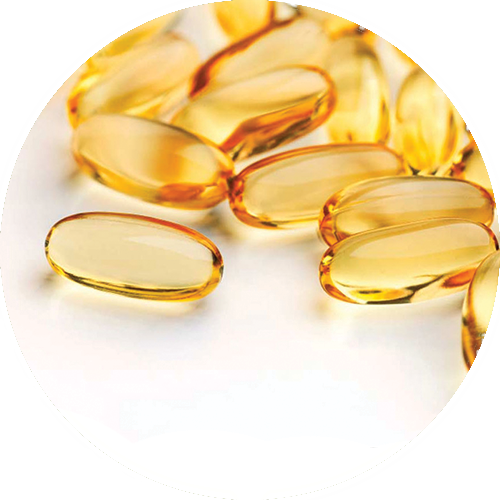 Tocopherol Acetate (Vitamin E) reduces UV damage, protects the skin from free radicals, and MORE!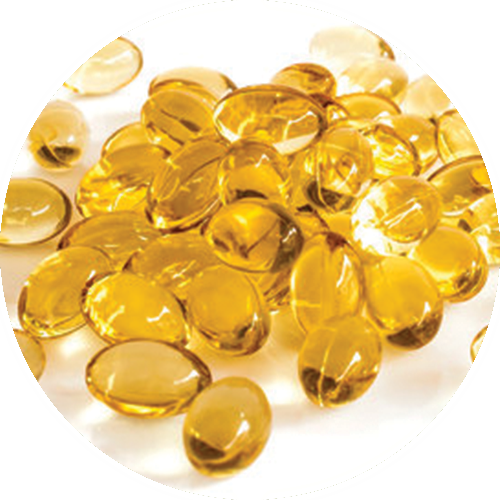 Vitamin A is vital to skin health, protecting it from UV damage & irritants, reducing fine lines & wrinkles, and slows oil production.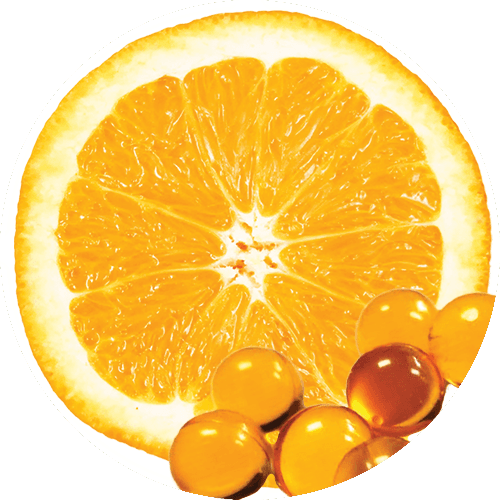 Vitamin C is a versatile ingredient that nourishes skin, brightens the appearance, protects it from sun damage, and MORE!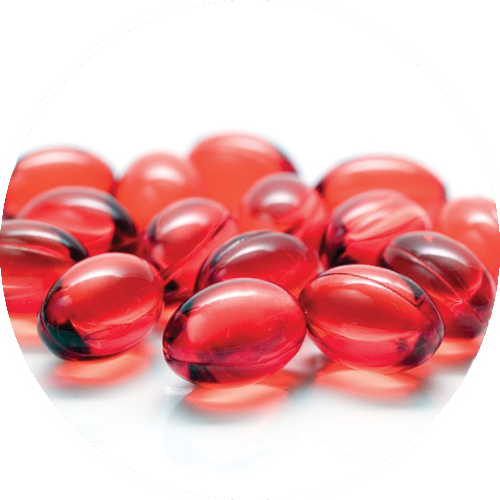 Vitamin K is not only anti-inflammatory, it promotes cellular metabolism, boosts elasticity, and MORE!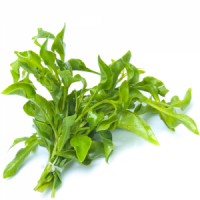 Watercress contains vitamins A & C, soothes and cools the skin, and MORE!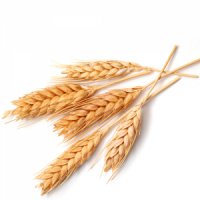 Wheat Protein has the amino acids and high glutamine levels essential for nourishing your skin to health, refining the tone and texture!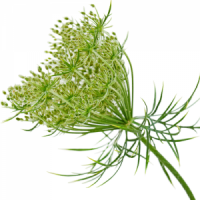 Wild Carrot is a must have ingredient for mature skin with high content of vitamins A, C, E & K. This emollient is a strong antioxidant!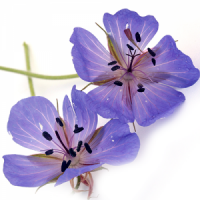 Wild Geranium promotes cell growth and healing, and MORE!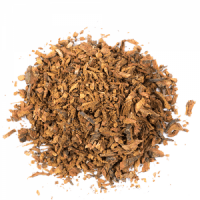 Willow Bark is a natural source for Salicylic Acid, a powerhouse ingredient to reduce redness & excess oil, gently exfoliate, minimize pore size, wrinkles, and signs of aging!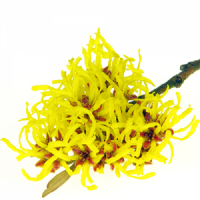 Witch Hazel is full of tannins and high levels of other healing ingredients that control excess oil, prevent blackhead development, and MORE!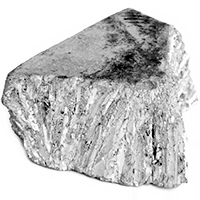 Zinc promotes protein synthesis for immune response and collagen production, so it's ideal for wound healing!