LEROSETT® Testimonials from 30 Acne Experts
We asked licensed estheticians and skin care professionals that work with problem skin and acne every day how they feel about using LEROSETT® Facial Clay Mask when they have so many other brands to choose from.
Here is what they said.
How do you feel about LEROSETT®?
"We recommend the LEROSETT® Mask to all of our clients: it calms inflammation, reduces redness, and supports our overall protocol to address severe cystic acne. And IT WORKS."
Laurie Neronha | skincare professional over 15 years | Viriditas Beautiful Skin Therapies, Providence, RI

"The LEROSETT® clay is a staple in my practice! I love offering my clients who are suffering from acne an efficacious solution that will not affect the integrity of their skin!"
Audrey Beneke | skincare professional over 15 years | Believe Skin Health Studio, Frisco, CO
"My clients LOVE the LEROSETT® mask! They see a difference after even just one application!"
Anne Usman | skincare professional over 20 years | Shizoku Skin, Lakeville, IL

"I seriously cannot tell you how many of my acne clients think I am a skin guru…and a good amount of that praise needs to go to Gunilla of Sweden® for supplying me with such a great product."
Donna Cleaves | skincare professional over 20 years | Reflections Esthetics, Wolfeboro, NH
"I have been an esthetician for 14 years. Along with my journey, I have seen and used many products, especially facial clay masks and LEROSETT® facial clay mask remains my favorite for helping people with oily skin, acne and cystic acne."
Yvette Nadine Romero | skincare professional over 14 years | Yvette Skin and Body Care, Rio, NM

"I was introduced to LEROSETT® many years ago. It is THE ONLY mask I will sell. I call it the 'miracle' mask. It can literally clear up acne with only 3 days of use. I love that it has only two natural ingredients."
Cheryl Goodheim | skincare professional over 28 years | The Works, Carlsbad, CA
"I like that the product is totally clean and produces terrific results. Many of the green products out there don't do what they claim to do."
Suzanne Scott | skincare professional over 22 years | Suzanne Skin Care, San Francisco, CA

"My patients and I call the clay mask, 'Miracle Clay!' We sell LEROSETT® like crazy!"
Lea Eigard | skin professional over 40 years | Lea Advanced Skincare, Beverly Hills, CA
"Thanks for asking because my clients, family, and I LOVE LEROSETT®! My Name is Geri Coligan, owner of Esthetics by Geri. I have been a certified Esthetician since 1984. And YES, LEROSETT® is AMAZING! I have been recommending it for about 18-20+ years. Check your records if they go back that far!"
Geri Coligan | skincare professional over 20 years | Esthetics by Geri, Windsor, CT

"We are true believers of LEROSETT® for our clients because we wanted a result-oriented product for acne without using benzoyl peroxide. The reason for no benzoyl peroxide is that clients who had used it were now experiencing hyperpigmentation and thinning skin so, we really felt strong about weaning them off and adding an exfoliating mask. When switching them over to LEROSETT®, our clients and we have found great success in their battle against acne, even the troublesome Adult cystic acne, which for us has helped build a strong trust between our clients and us."
Jennifer Neves | skincare professional over 11 years | Alainn Tu Salon and Spa, Sacramento, CA
"LEROSETT® is my favorite! It is the product I promote the most, and my clients love it!"
Maria Isabel Heap | skincare professional over 25 years | Facials by Isabel, Mandeville, LA

"I love LEROSETT® and sell quite a bit of it pretty much to everyone as a cleansing mask to be used once a week or for problem daily to 3x weekly it's also good for bug bites, and we have lots here in Florida we get very quick results, that's why I like it!"
Marina O'Hara | skincare professional over 20 years | Marina's Body Retreat, St. Petersburg, FL
"I have been using LEROSETT® for 20 of those years. It just works. I also love it for bug bites and poison ivy. It dries it up quickly and cost-effectively. I am thankful for it. I have two tubes at all times!"
Gretchen Clark | skincare professional over 23 years | Waves of Color Salon and Spa, Shreveport, LA

"I have been practicing skincare for 11 years. I have completed training in Spa and Medical Spa education. LEROSETT® is my favorite treatment for problem skin and occasional breakouts. It quickly heals blemishes without over-drying and dehydrating the problem areas because it is drug and chemical-free."
Maria Bernardy | skincare professional over 11 years | Gerricks Salon, Los Angeles, CA
"In the ten years I have been an Esthetician, LEROSETT® is the only Drug and Chemical free treatment I have found that clears acne."
Tana Iacoangeli | skin care professional over 10 years | Provenzales Spa, Monroe, MI

"LEROSETT® is a miracle mask!"
Olvia Remijio | skincare professional over 8 years | XO Salon, Newport Beach, CA
"Yes, LEROSETT® is my favorite acne treatment. It is really a wonderful product. P.S. I also like the 'Pore Minimizer very much. Thank You!!!"
Julie Nieves | skincare professional over 20 years | Aroma Day Spa, San Juan, Puerto Rico

"Yes, LEROSETT® is the best natural acne treatment for my acne clients. I like it because I see the results."
Irene Papademetriou | skincare professional over 14 years | Enhancements by Irene, Land'o'Lakes, FL
"The first time I tried LEROSETT® in 1988, I was hooked! It is the only acne product I sell to my clients. It controls oil production in pores without drying the skin."
Mari Borrego | skincare professional over 25 years | beauty connection di Bella, McAllen, TX

"I have used LEROSETT® off and on for about 6 of those years, and I have found that it is about the best around when it comes to keeping acne skin at bay. I love the product, and so do my clients."
Kim Peters | skincare professional over 25 years | Faces by Kim, Altamont Springs, FL
"Yes, I love LEROSETT®! Because it works!!"
Becky Coleman | skincare professional over 20 years | Elegant Creations, Somerset, PA

"I own five skincare centers, and we have been using your products for a long time. I've been in skincare for over ten years, and the LEROSETT® brand is amazing. Thanks!"
Beena Naqvi | skincare professional over 10 years | Beena's Beauty Salon, Elmont, NY
"I love LEROSETT®. It's my favorite mask!"
Rozlyn Terry Marnell | skincare professional over 11 years | Natural Beauty Skincare, Stinton Beach, CA

"I recommend using LEROSETT® as a wash cream for acne clients. I've been recommending LEROSETT® since the 90s. I also recommend clients use a very thin layer for deep pore cleansing and before coming for body waxing."
Hanny Reingold | skincare professional over 25 years | Reingold Skin and Nail Care, Antioch, CA
Cruelty-Free Products
Both PETA & Leaping Bunny Certified
90-Day Money-Back Guarantee
20 mL Clay MADE IN SWEDEN
3 oz Clay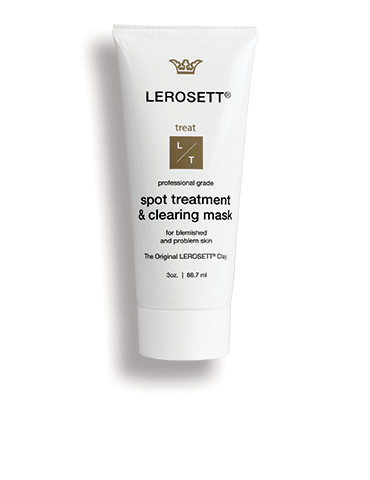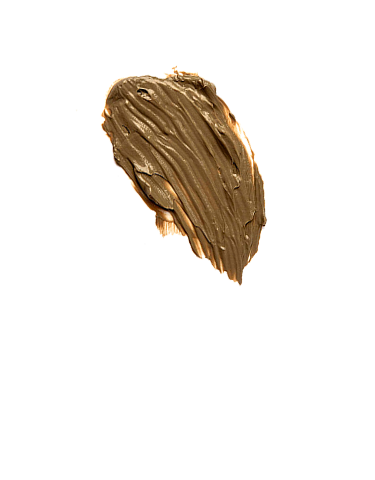 So long breakouts & oily skin! Clear pimples overnight & remove impurities for clearer skin. NO ADDITIVES
Spot Treatment & Clearing Mask

OTC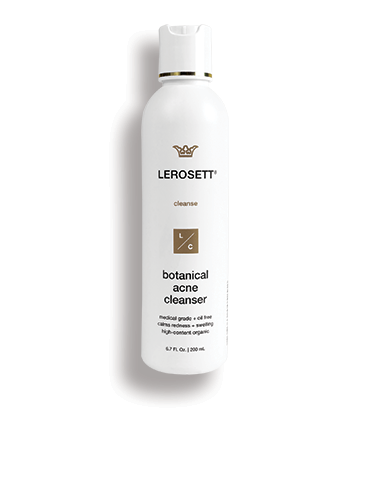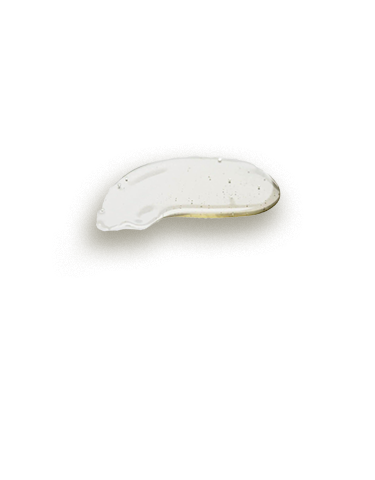 Maximum strength healing with 2% Natural Salicylic Acid in our unique aloe vera gently clears complexions

HS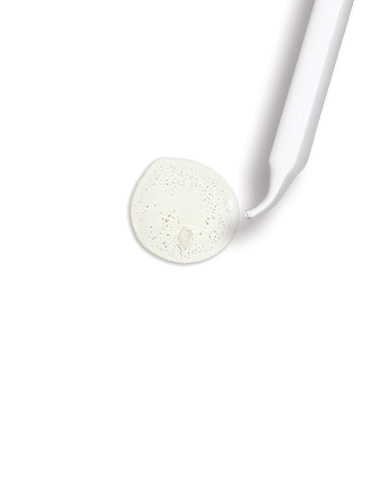 Reduce inflammation, redness, and scarring damage from pimples with our daily hydrating serum
Regenerative Healing Serum

Clay LMM Duo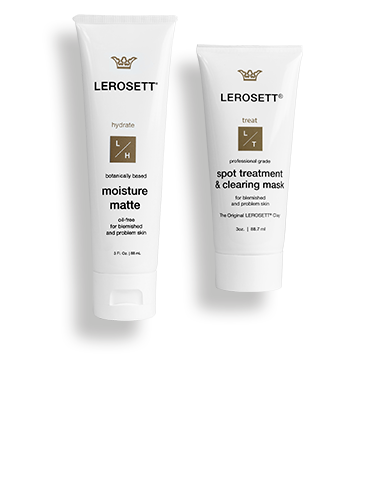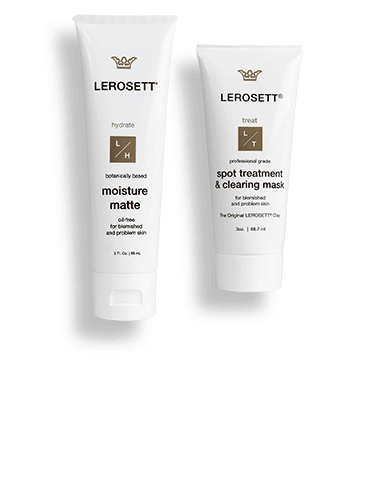 Fight breakouts with this perfect pairing for clearing skin to health
Clay Mask + Matte Moisturizer Duo

10 oz Clay Jar MADE IN SWEDEN
Pro LMM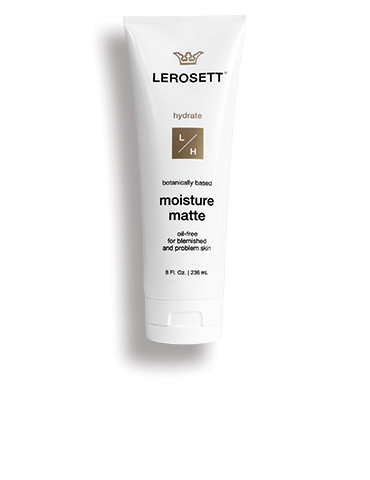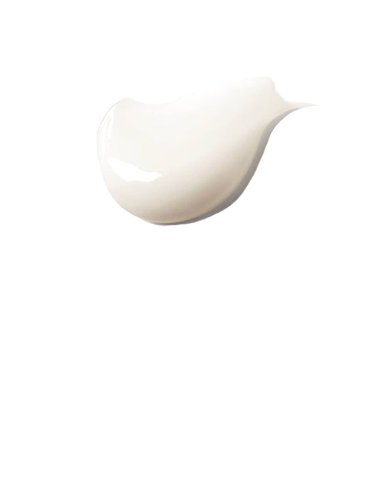 Heal & replenish your skin with this rich oil-free, aloe vera hydrator
Moisture Matte Clear Skin Moisturizer | Face & Body

3pt Acne Kit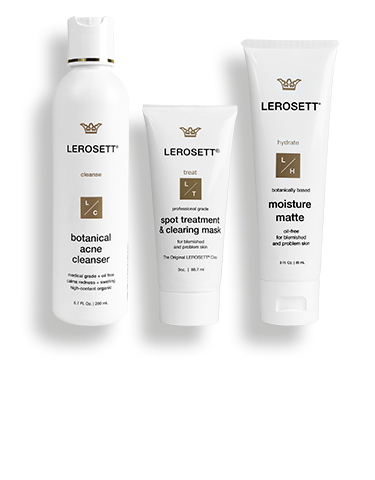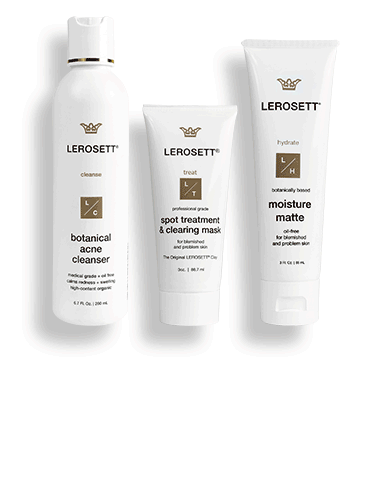 Spot treat, deep cleanse & moisturize to clear acne breakouts (naturally medicated face wash)
Organic Acne Kit | 3 Part