LEROSETT® User Results for Clearing Cystic Acne – David C.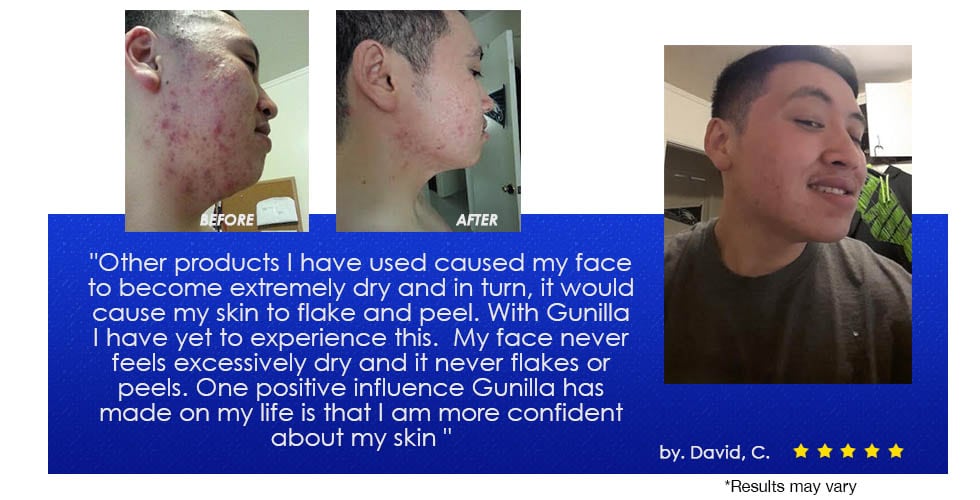 David's cystic acne breakouts were primarily located on the cheeks and jawline.  He had fought with acne for a long time finding no healthy treatment for cystic acne. Although he was not suffering from severe cystic acne, post-inflammatory hyperpigmentation was a major concern on his skin.  David had previously used other products, then he found the LEROSETT® Botanical Acne Kit + Healing. 
The LEROSETT® Botanical Acne Kit + Healing has the properties that help to efficiently treat cystic acne. We combine our naturally-derived salicylic acid aloe-based acne cleanser, our award-winning 100% organic clay treatment plus collagen and revitalin. After using this kit, David's skin cleared in a healthy way.