LEROSETT® Clinical Acne Trial-Seth N.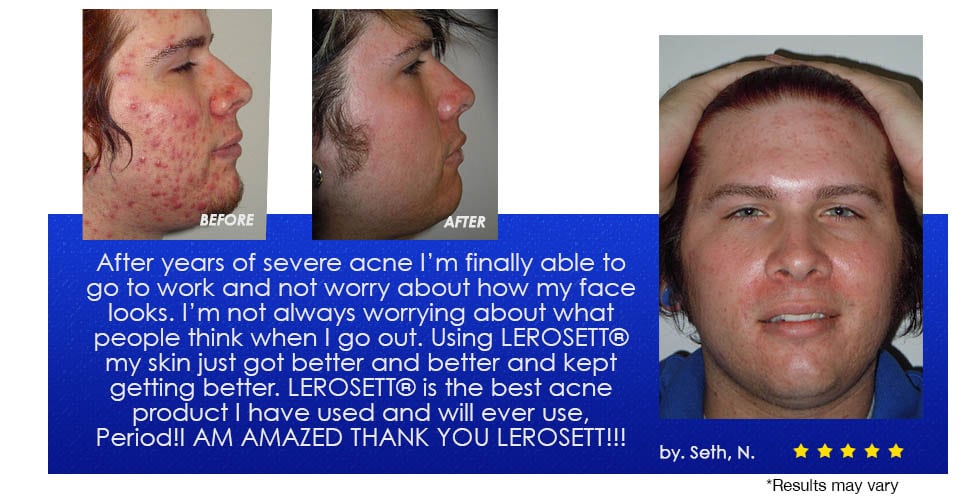 For years Seth struggles with acne and tried everything he could. He felt isolated and often alone, his acne affected his moods and his joy of life.

Seth had tried many different approaches to treat his severe cystic acne.  His goals were met when he found LEROSETT® organic acne products.