LEROSETT® User Results for Clearing Cystic Acne – Seth N.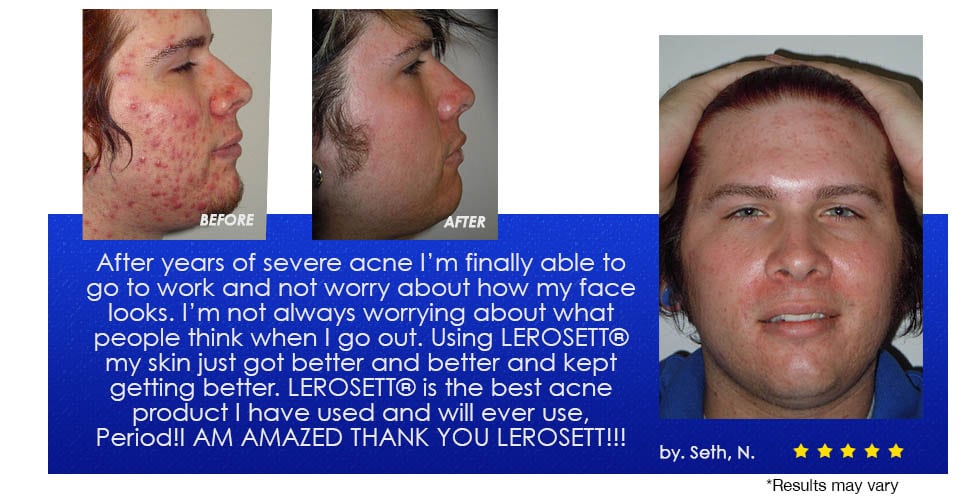 Cystic Acne and LEROSETT®. For years Seth struggles with acne and tried everything he could. He felt isolated and often alone, his acne-affected his moods and his joy of life. Seth had tried many different approaches to treat his severe cystic acne. His goals were met when he found LEROSETT® organic acne products. Seth cleared his cystic acne using the LEROSETT® Botanical Acne Kit.

At Gunilla of Sweden®, we pride ourselves on helping our customers achieve clear skin. Not only do we help clear their acne with our custom regimens and skin-specific advice, but we also help our customers regain their self-confidence and help them to improve their quality of life altogether. LEROSETT® acne products are very different, they are FDA approved organic aloe or 100% organic clay-based.