Seth's Acne After LEROSETT®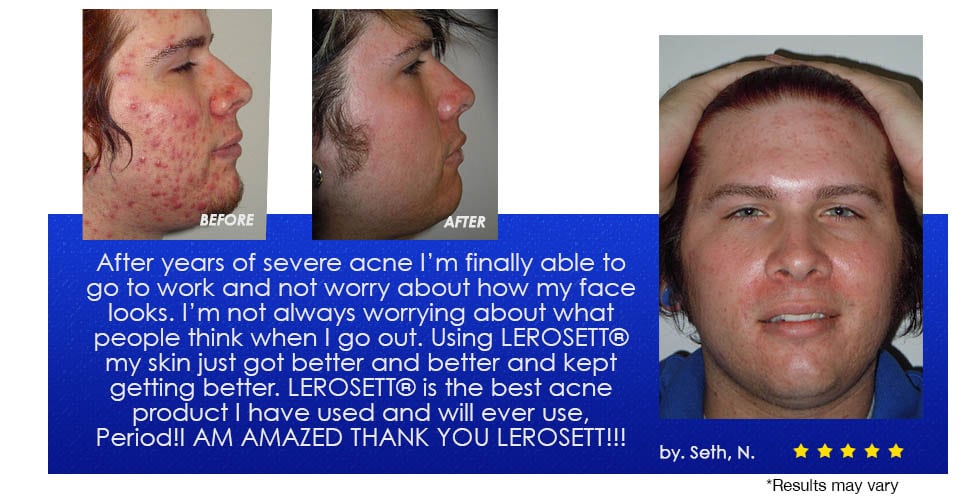 With severe acne, inflammation, and cysts, Seth had tried many different approaches to treat his acne.  His goals were met when he found LEROSETT®.

Please contact us for assistance:  You are our #1 Priority. If you have questions about our botanical products, how they work, what products would work best for you, or are in need of assistance, please contact us via chat, email or call 866-551-5505.