Take a Look at GUNILLA® & LEROSETT®
Awarded | Quoted | Top Choice
Gunilla of Sweden® has been at the forefront of professional skincare since 1987 when our products were first sold exclusively to medical clinics and licensed professional spas.
On this page, you can read the praise our founder Gunilla has received for her pioneering success and recognition for her industry-shaping contributions, as well as the repeated professional recommendations for her award-winning products–all of which are mentioned time and again as noteworthy, industry-leading, and effective.
LEROSETT® Spot Treatment & Clearing Mask Made Aesthetician's Choice!
DERMASCOPE | The Encyclopedia of Aesthetics and Spa Therapy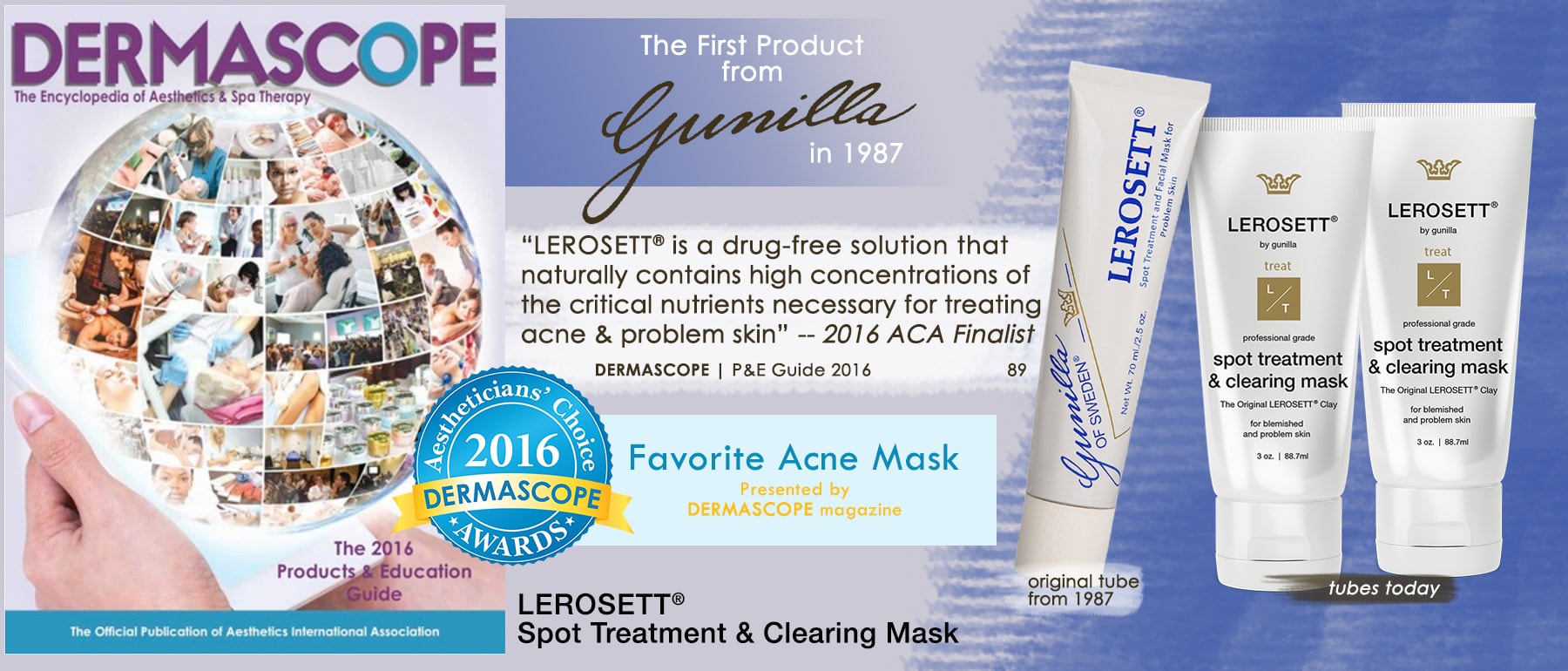 Gunilla of Sweden®  LEROSETT® Spot Treatment & Clearing Mask – Aesthetician's Choice Awards – Dermascope P&E Guide – 2016, Vol 41, p. 89
GUNILLA® Cell Rejuvenator at the top of Professional Serum List
DERMASCOPE | The Encyclopedia of Aesthetics and Spa Therapy
DERMASCOPE Interview with Our Founder - Gunilla Nilsson Ross
DERMASCOPE | The Encyclopedia of Aesthetics and Spa Therapy
LEROSETT® Acne Cleanser makes list of professional grade acne cleansers
DERMASCOPE | The Encyclopedia of Aesthetics and Spa Therapy
GUNILLA® Brighten & Renew Cream-10% AHA Recommended by GLAM-FREAK
GLAM-FREAK | Future of Fashion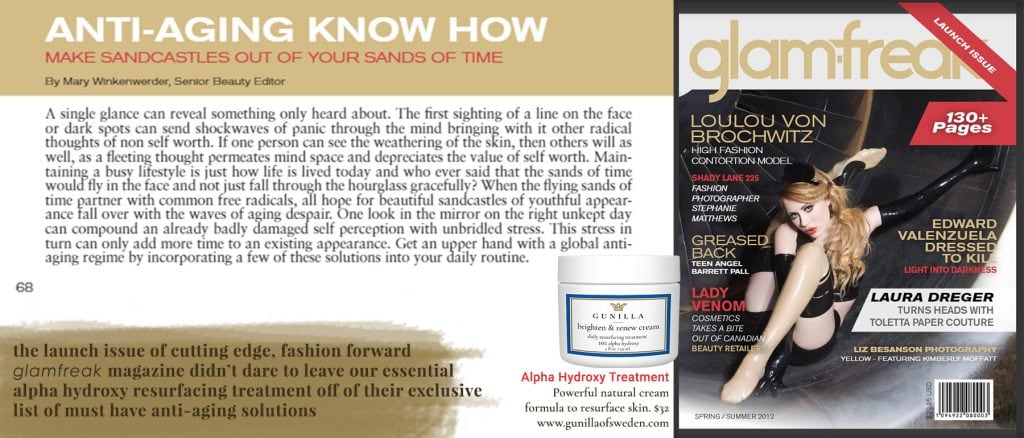 LEROSETT® Spot Treatment & Clearing Mask will shape the next 40 years of skincare by Dermascope
DERMASCOPE | The Encyclopedia of Aesthetics and Spa Therapy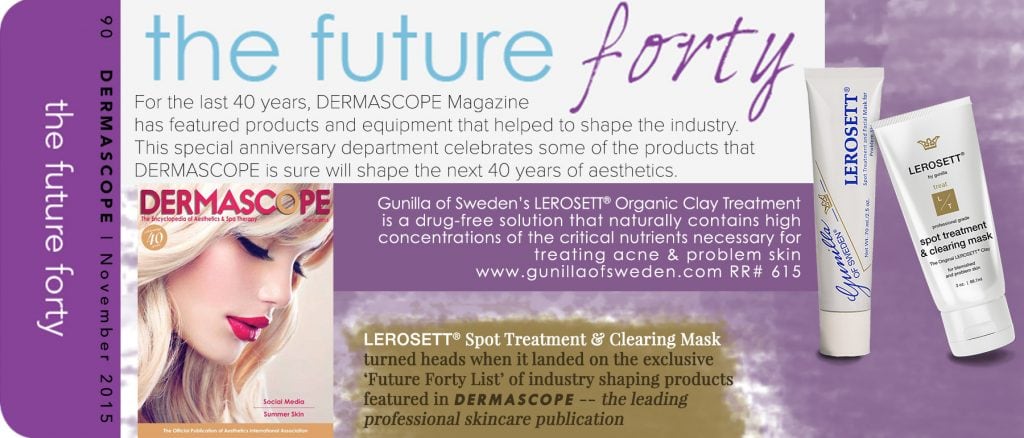 Gunilla of Sweden® As Seen in Skin Inc over 25 years ago
Skin Inc. | Business. Treatments. Science
Gunilla of Sweden® – Professional Skin Care in the Swedish Tradition of Natural beauty – Skin Inc. – November/December, Volume 7, No. 6, p. 40
GUNILLA® Cell Rejuvenator on Body Shop list of must have skin treatments by American Spa Magazine
american spa | the spa professional's choice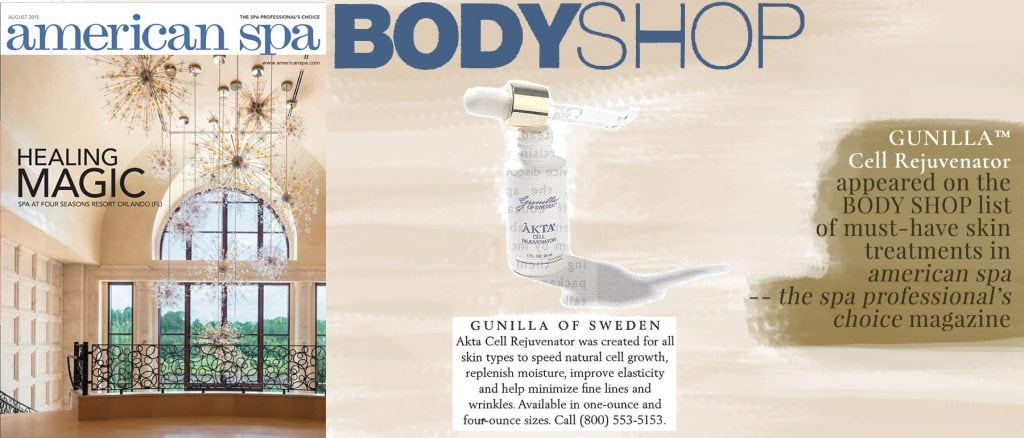 Les Nouvelles Esthetiques & Spa
Les Nouvelles Esthetiques |