Product Overview
100% Organic LEROSETT® fights the two leading causes of a pimple at the same time: the clog that backs up the oil in the pore and the amount of oil produced within the pore. LEROSETT® helps clear pimples, future breakouts, aids in healing and minimizes redness and swelling.  [Ler-o-sett]
Details
LEROSETT® has been a favorite treatment for thousands of dermatologists and skincare professionals for over 30 years.
LEROSETT® is a proprietarily clay formula. Micronized (for finer particles), heat-treated (for more absorption) and naturally ionic (static charge absorption).
100% organic, oil-free, non comedogenic and non-allergenic. Contains no dyes, synthetic or chemical additives.
Made in Sweden Since 1987
100% Organic Made in Sweden
How LEROSETT® Works
LEROSETT® is a thin clay; you lightly rub it into the skin about 1-millimeter thick. As LEROSETT® dries, it quickly expands and attracts dead skin cells and impurities between the particle layers of the clay. LEROSETT® absorbs the positively charged impurities, the dead skin cells, and oils that cause a pimple.
Naturally high levels of zinc in LEROSETT® then help boost natural proteins that protect against infection and minimize the oil production that started a pimple in the first place, all without added chemicals.
For detailed information click here: LEROSETT® Clay
"I have had acne clients tell me the LEROSETT® is magic!!"
I started introducing my clients to the LEROSETT® line of products. The LEROSETT® Clay Treatment and the Healing Serum are two things I simply wouldn't be without in my acne clinic.  They make getting skin clear from acne much easier. LEROSETT® is the ticket for acne.
Jane Dudik, Acne Esthetician & Owner 
The Acne Treatment Clinic, Vancouver, WA
How To Use
Step 1
Facial Mask Method: Apply LEROSETT® Clay in a very light, translucent layer.  Gently rub the clay into the skin, allow the mask to dry and work for 10-15 minutes, then remove with tepid water.  Repeat as needed.  Use more often to get clear and less often to stay clear.
Many LEROSETT® users with oily skin will sleep with a thin mask on overnight, apply thinly on the problem area. Patch test on a small area overnight first, confirming your skin is not too sensitive for overnight masking. 
Step 2
Spot Treatment: Do not rub the clay in for spot treatment.  Apply over a pimple, a bit thick is OK, about 15 minutes to dry.  To stop a pimple from forming, spot treat as soon as you notice a new pimple.  For spot treating, apply several times per day, or overnight. Overnight spot treating can be very effective.
Step 3
After every mask, apply an oil-free, aloe-based moisturizer like the LEROSETT® Moisture Matte Clear Skin Moisturizer.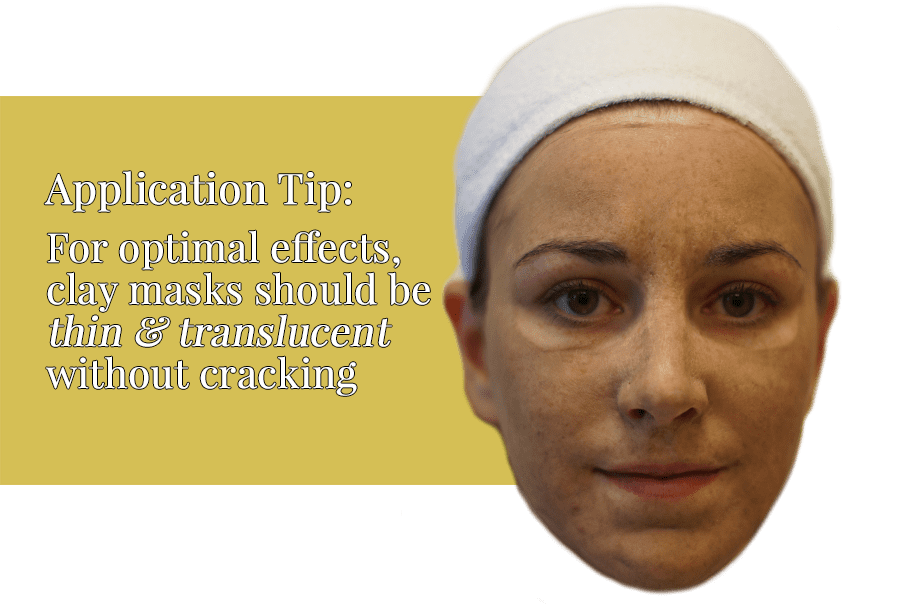 Primary Ingredients
Botanical Ingredients
Propriety Rasul Clay
Proprietary blend
Heat-treated + micronized ionic clay
Rich in minerals like zinc
Cuts oil production and heals skin
Absorbs excess dirt & oil in the pore
Does not contain high sand levels compared to other clays
User Reviews
Ingredients
Paired Products
Resources
Ingredients
LEROSETT® Spot Treatment & Clearing Mask:  Proprietarily Treated, 100% Organic and Micronized Rasul Clay and Distilled water. Contains no dyes, synthetic or chemical additives.
Why does LEROSETT® have no aloe or added botanicals?
LEROSETT® Clay particles are naturally ionic (static charge absorption). When activated by water, they act as a (- charged) a magnet to pull (+ charged) pimple-causing impurities (like oil, and dead skin cells) and toxins onto the clay particle and out of your skin.LEROSETT® Clay can absorb more of the impurities in your skin because there are zero impurities in the clay itself. Aloe, botanicals, or other chemicals (if included in LEROSETT®) would then coat the clay particles in the tube before the clay has a chance to bond and remove the impurities from your skin. That is why you can feel LEROSETT® working with only a 1-millimeter thin layer.