LEROSETT® User Results for Clearing Cystic Acne David M.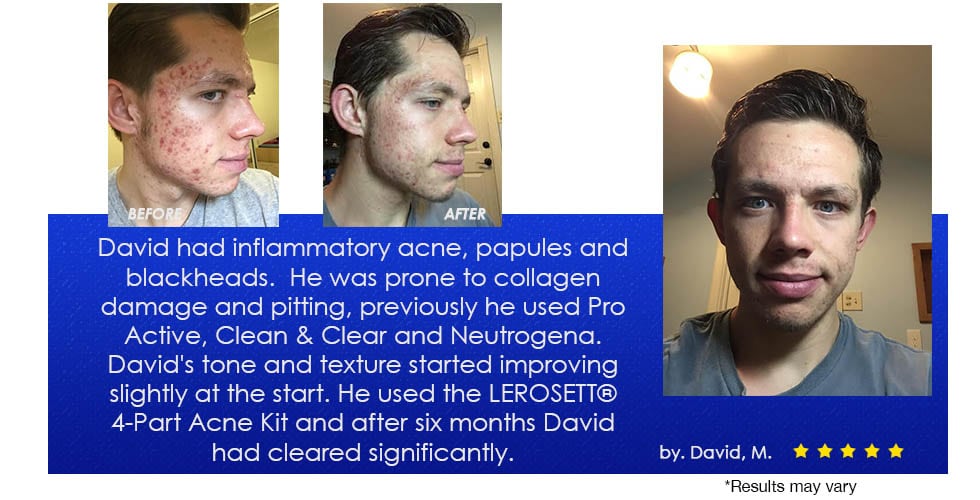 David was a pre-med student in college when he joined the LEROSETT® Clinical Acne Trial Program. He was under a high level of stress and was suffering from cystic acne.  He had tried several of the popular acne brands on the market, with no results, then he found LEROSETT® Botanical Acne Kits.
LEROSETT® has introduced astonishing advantages to clearing acne by using botanically-based formulas, the proof is in the photos, it's why dermatologists use LEROSETT®. Our botanically-based acne cleansers, toners, moisturizers, and serums help heal, calm redness, and swelling. Our 100% Organic Spot Treatment & Clearing Mask exfoliates naturally and absorbs the impurities known to trigger pimples, without using chemicals. It also adds zinc that helps heal and slow oil production. These factors combined result in clear, beautiful skin without excessive chemical exfoliation that can cause premature aging. LEROSETT® exfoliates naturally and helps heal botanically. In the Swedish tradition of skincare.