Product Overview
Product Overview
LEROSETT® ClearPoint® Clear Skin Supplements are more than just acne vitamins. They're an all-natural prescription-free clear skin supplement that can significantly minimize oil build up and help clear pimples long-term. Added benefits include less oily hair, oily skin, and fewer body pimples. Professional-grade clear skin supplement with a 10-year track record of success!
Fight oily skin, pimples, body acne, and future breakouts with a proven, prescription-free, all-natural internal defense for clear skin. Easy swallow vegetarian capsules for teens, adults, men, and women.
Order Risk-Free!
For the Full Science of ClearPoint® Click Here
Details
For adults, teens, men & women
You can expect to see results within two weeks. Pimples should start decreasing in 2-4 weeks then continue to decrease in size and quantity.
Save with the 4-pack 20% Off Plus a Free $27 LEROSETT® Spot Treatment & Clearing Mask, spot treat the occasional pimple overnight.
30 Day Supply at 2x Daily - Do not use if you have very dry skin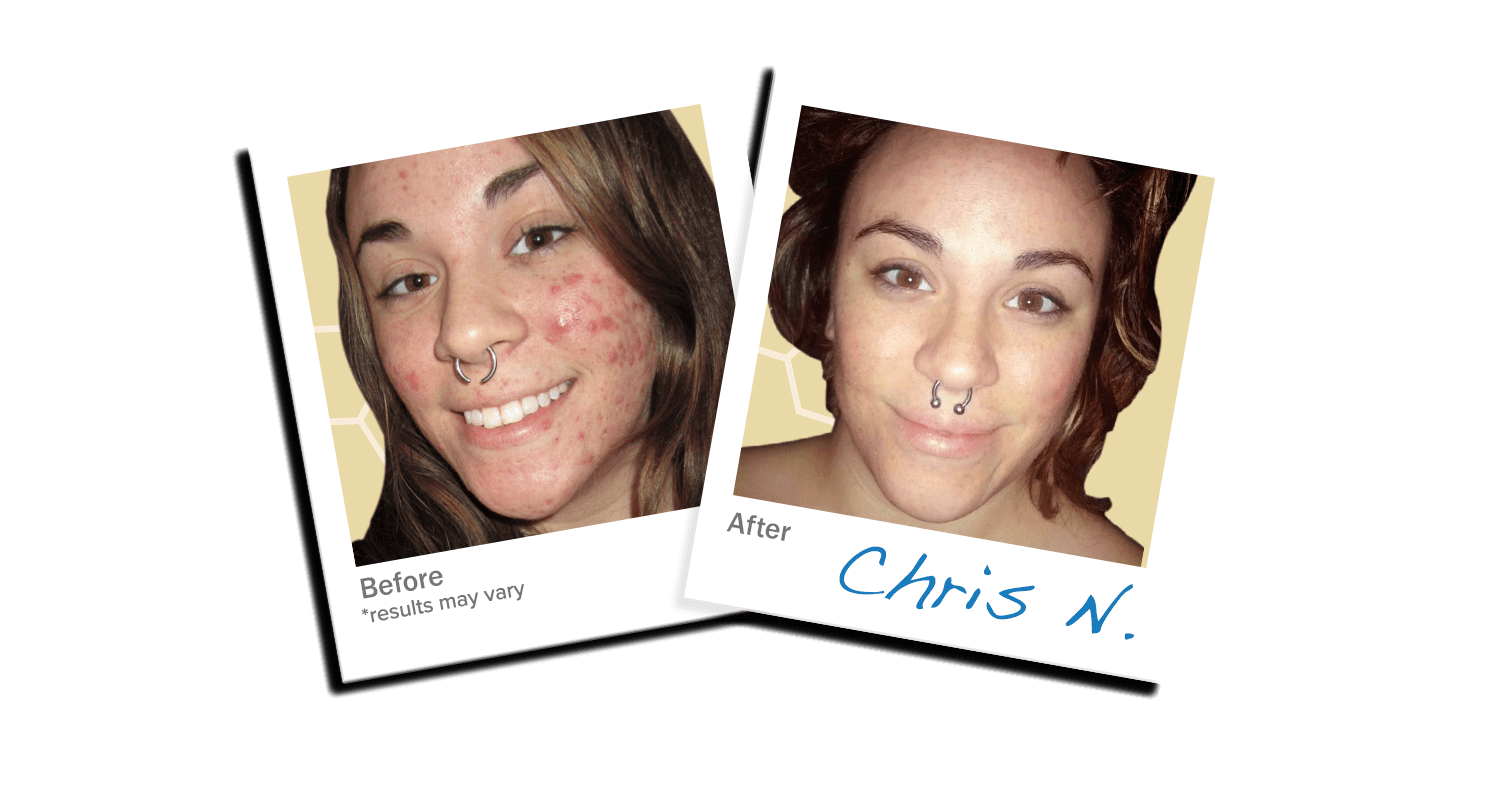 How To Use
How To Use
Step 1
As a dietary supplement, take two capsules twice a day, ideally every 12 hours with food. Reduce capsule count to once per day if excessive skin drying occurs.
Note: The effectiveness of ClearPoint® can be increased by the daily addition of 500mg of Vitamin-C.
Step 2
Do not exceed the recommended dosage. Do not use if you have very dry skin.