Product Overview
Product Overview
LEROSETT® ClearPoint® Clear Skin Supplements are more than just acne vitamins. They're an all-natural prescription-free clear skin supplement that can significantly minimize oil build up and help clear pimples long-term. Added benefits include less oily hair, oily skin, and fewer body pimples as well. Professional-grade supplement with an 8-year track record of success!
Fight oily skin, pimples, body acne, and future breakouts with a proven, prescription-free, all-natural internal defense for clear skin. Easy swallow vegetarian capsules for teens, adults, men, and women.
For the Full Science of ClearPoint® Click Here
Details
For adults, teens, men & women
You should start to see results within two weeks. Pimples should start decreasing in 2-4 weeks then continue to decrease in size and quantity.
Save with the 4-pack 20% Off Plus a Free $27 LEROSETT® Spot Treatment & Clearing Mask, spot treat the occasional pimple overnight.
30 Day Supply at 2x Daily - Do not use if you have very dry skin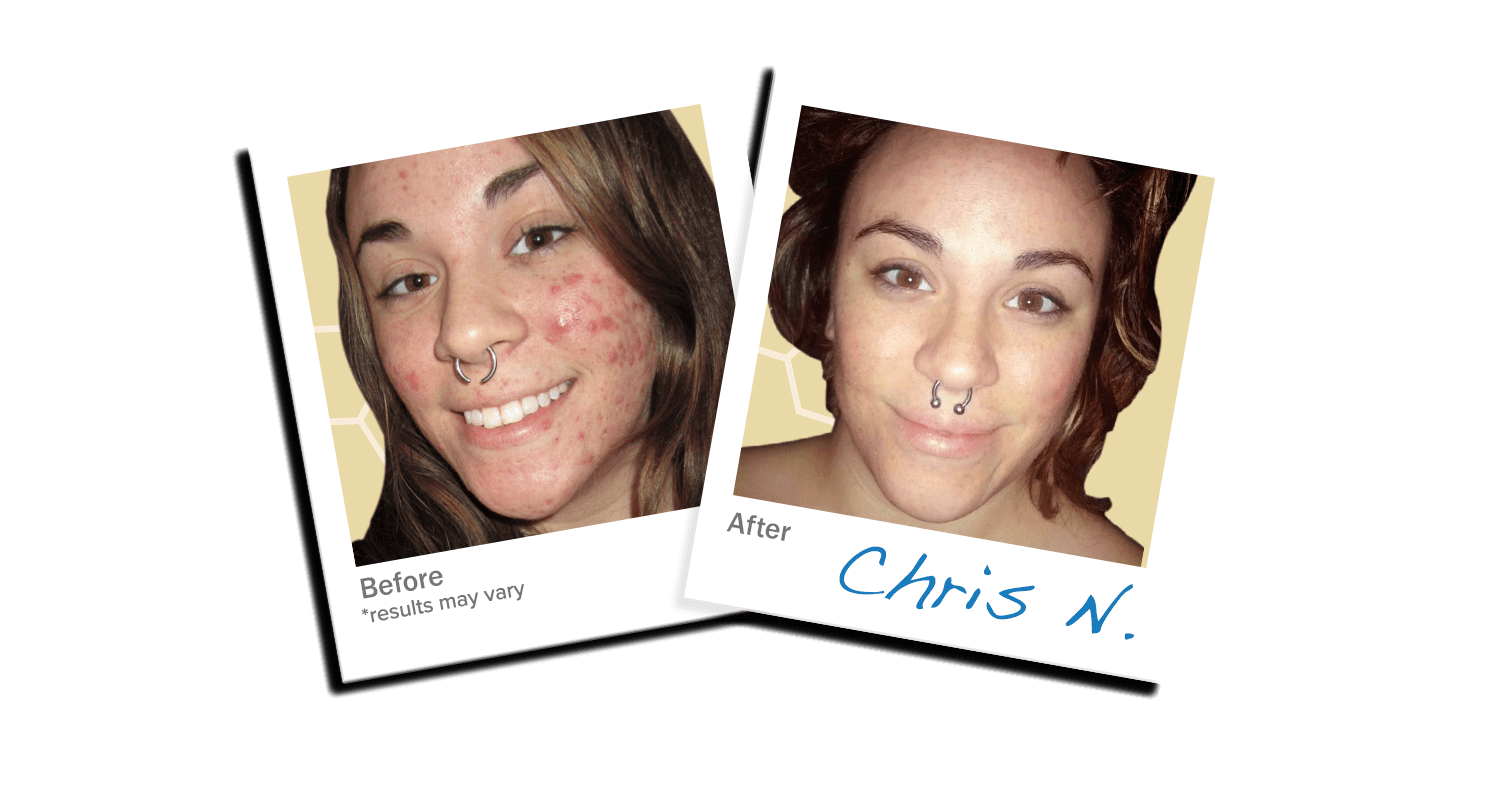 More Information
More Information
Stopping Pimples and Oily Skin
ClearPoint®  works by causing the body to produce less oil by increasing the body's production of Coenzyme A, the enzyme that naturally controls oil production in the sebum gland. Other ingredients help minimize swelling, redness and help the body fight the side effects of oily skin and pimples.
After years of research, our perfect and exacting formula was created, developed in Sweden
Because ClearPoint® Supplements do not contain any artificial preservatives or additives, it will have a distinct smell from the natural ingredients.
For More ClearPoint® Science and Ingredient Details- Click Here
How To Use
How To Use
Step 1
As a dietary supplement, take two capsules twice a day, ideally every 12 hours with food. Reduce capsule count to once per day if excessive skin drying occurs.
Note: The effectiveness of ClearPoint® can be increased by the daily addition of 500mg of Vitamin-C.
Step 2
Do not exceed the recommended dosage. Do not use if you have very dry skin.