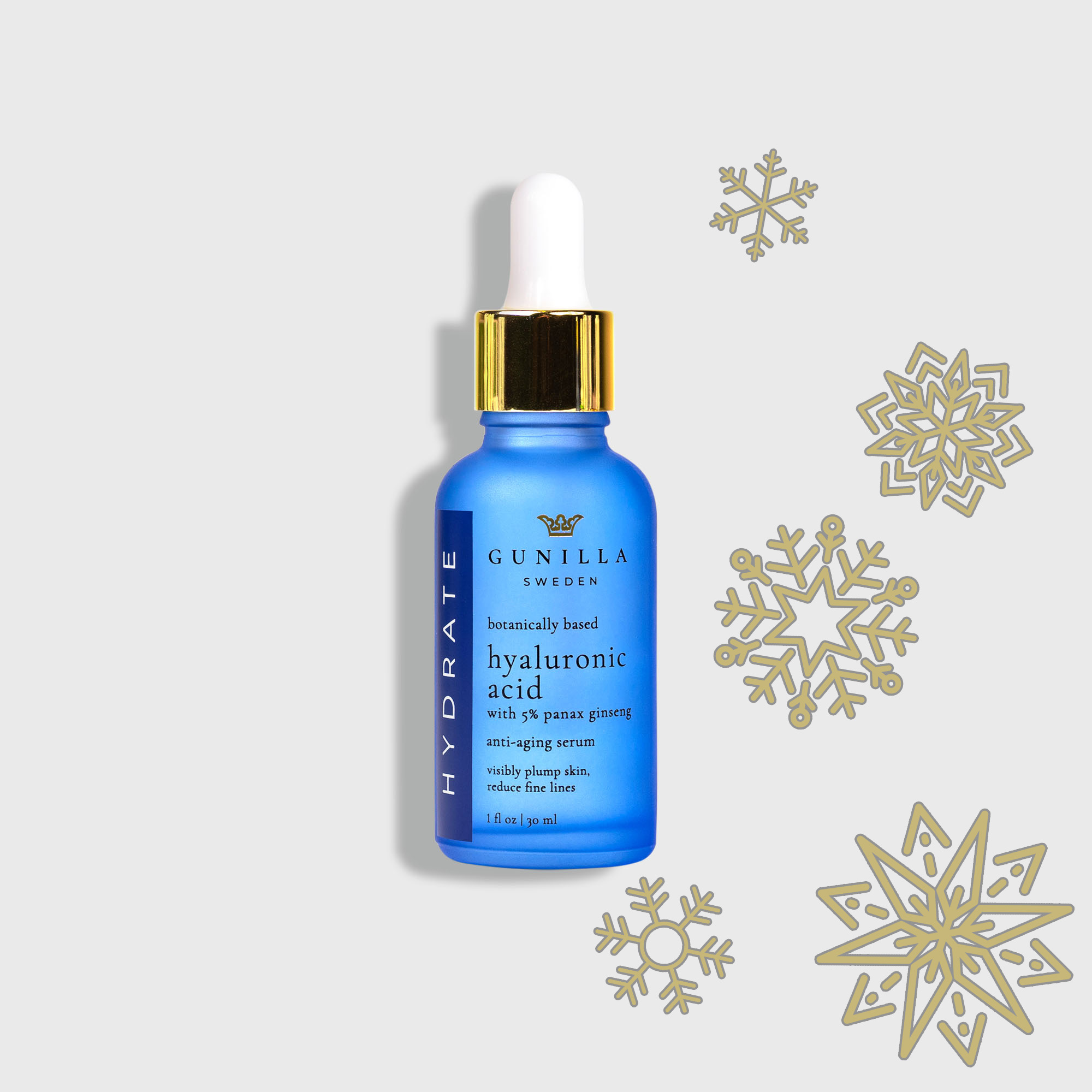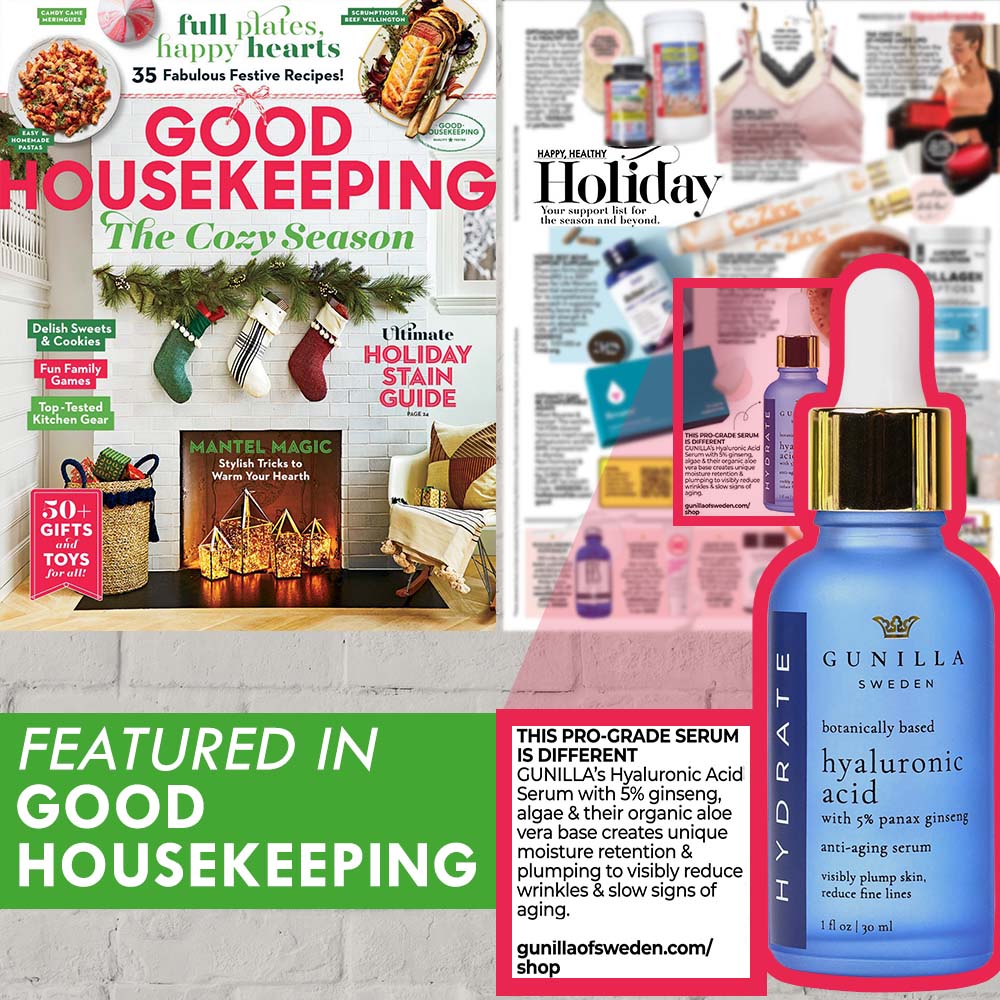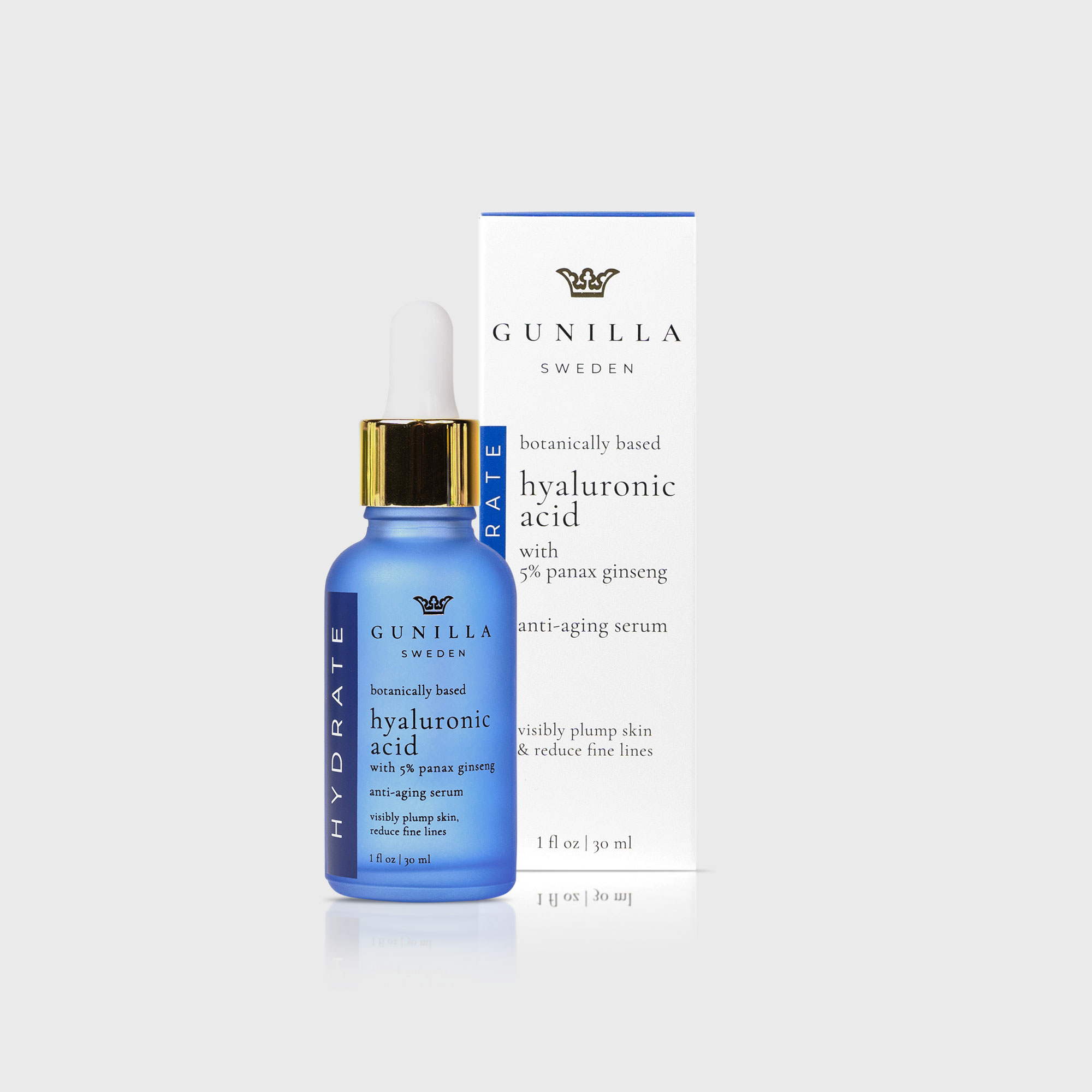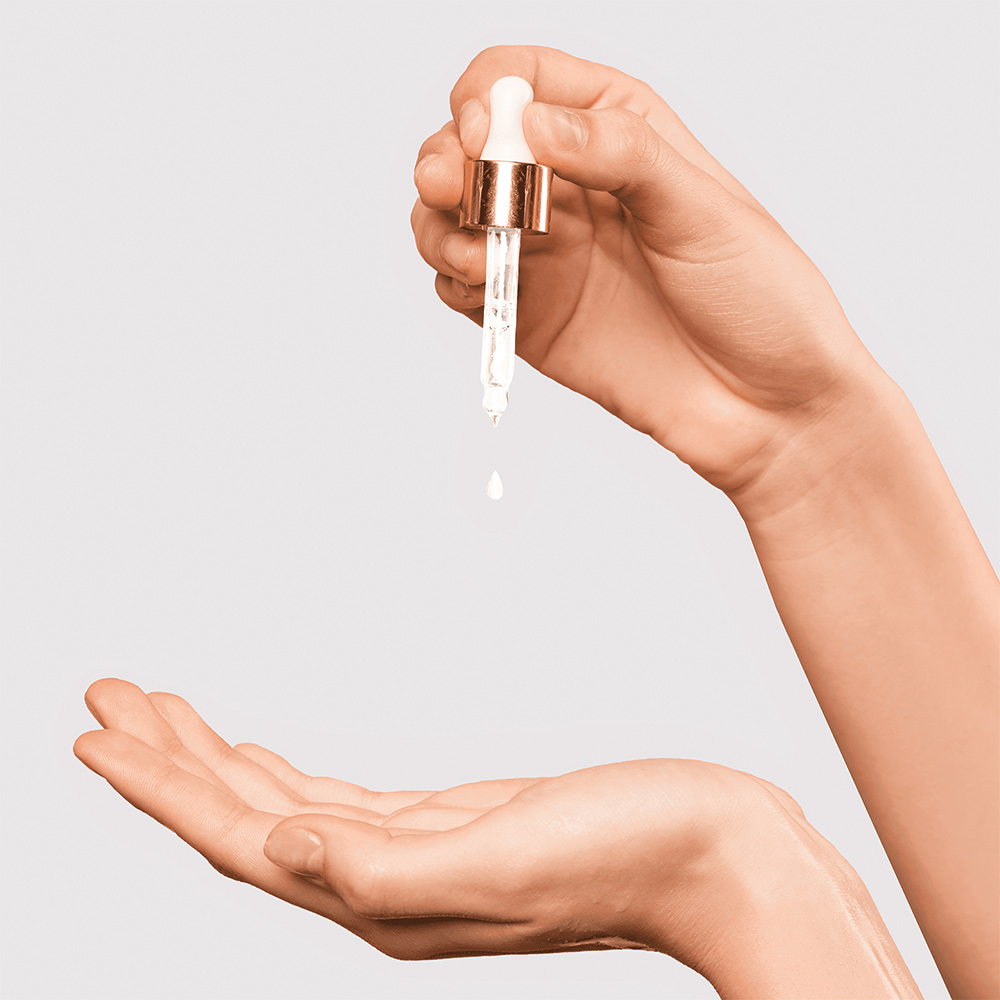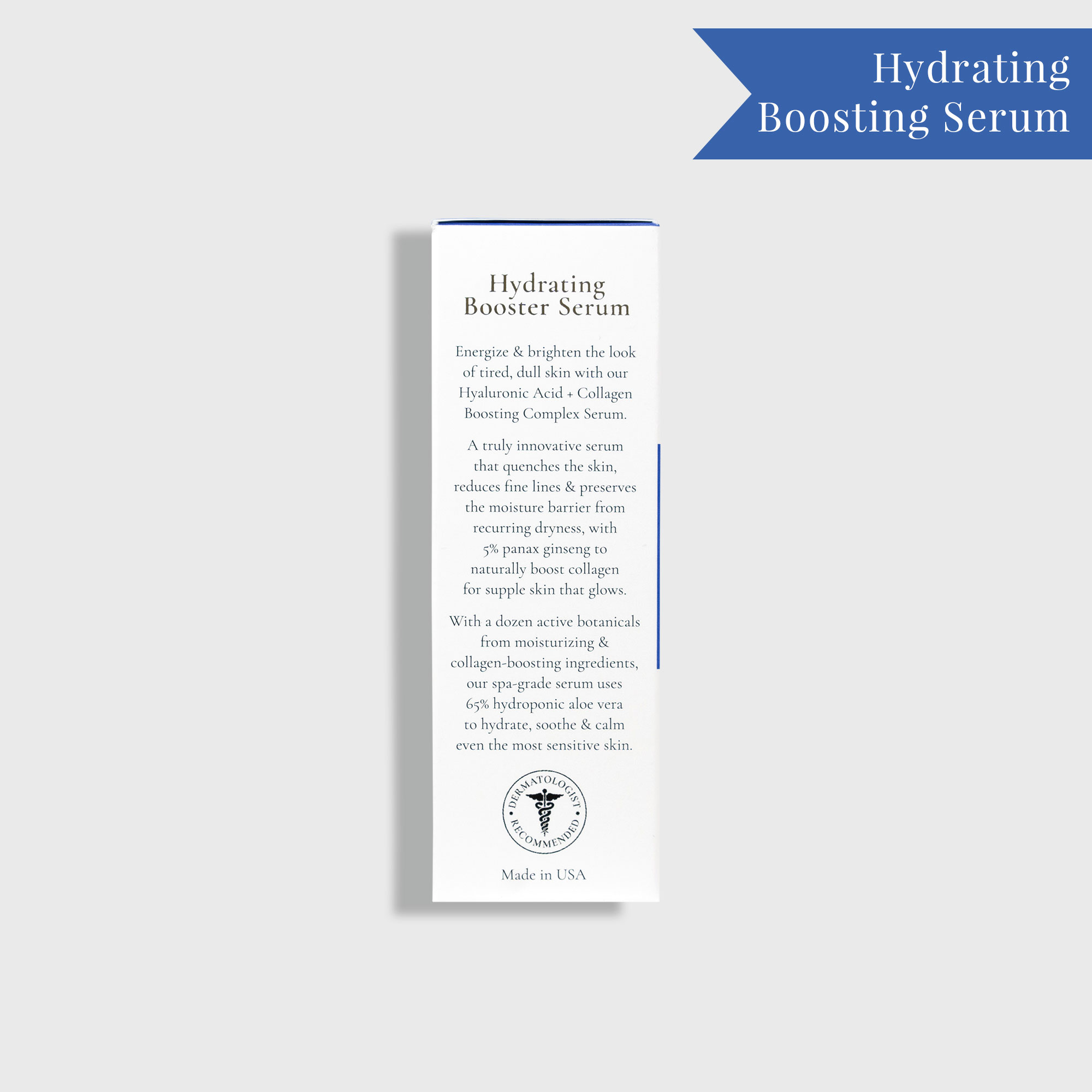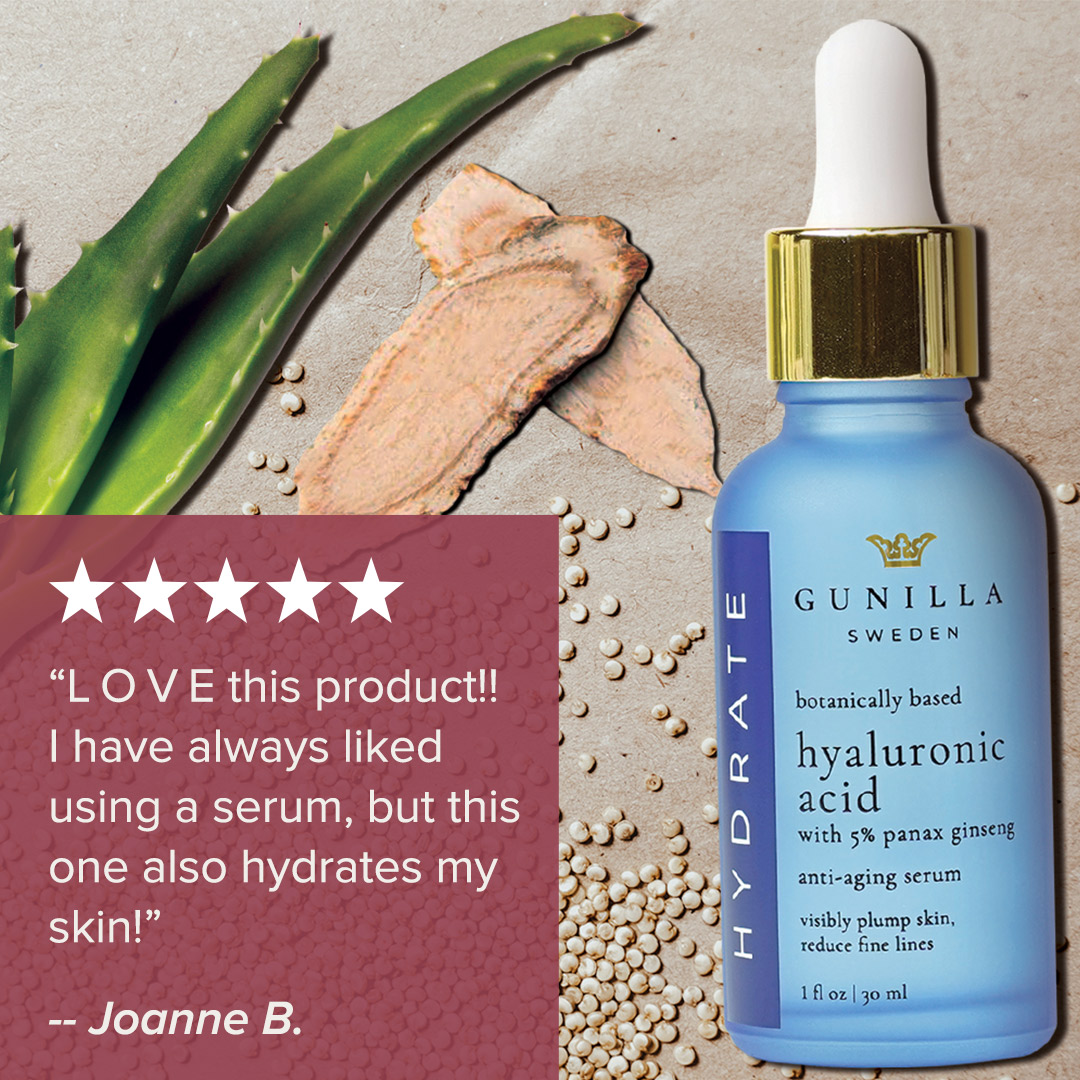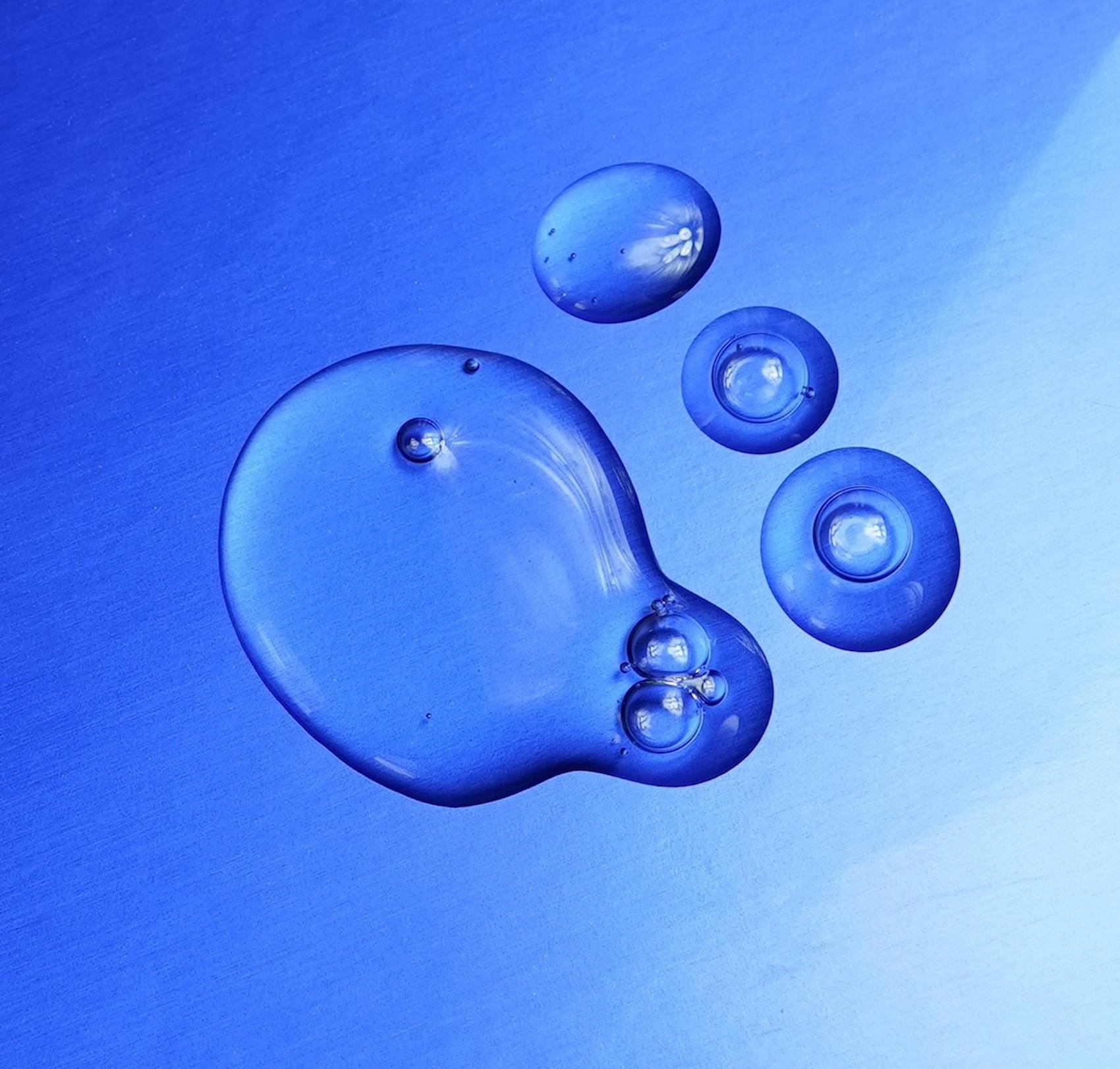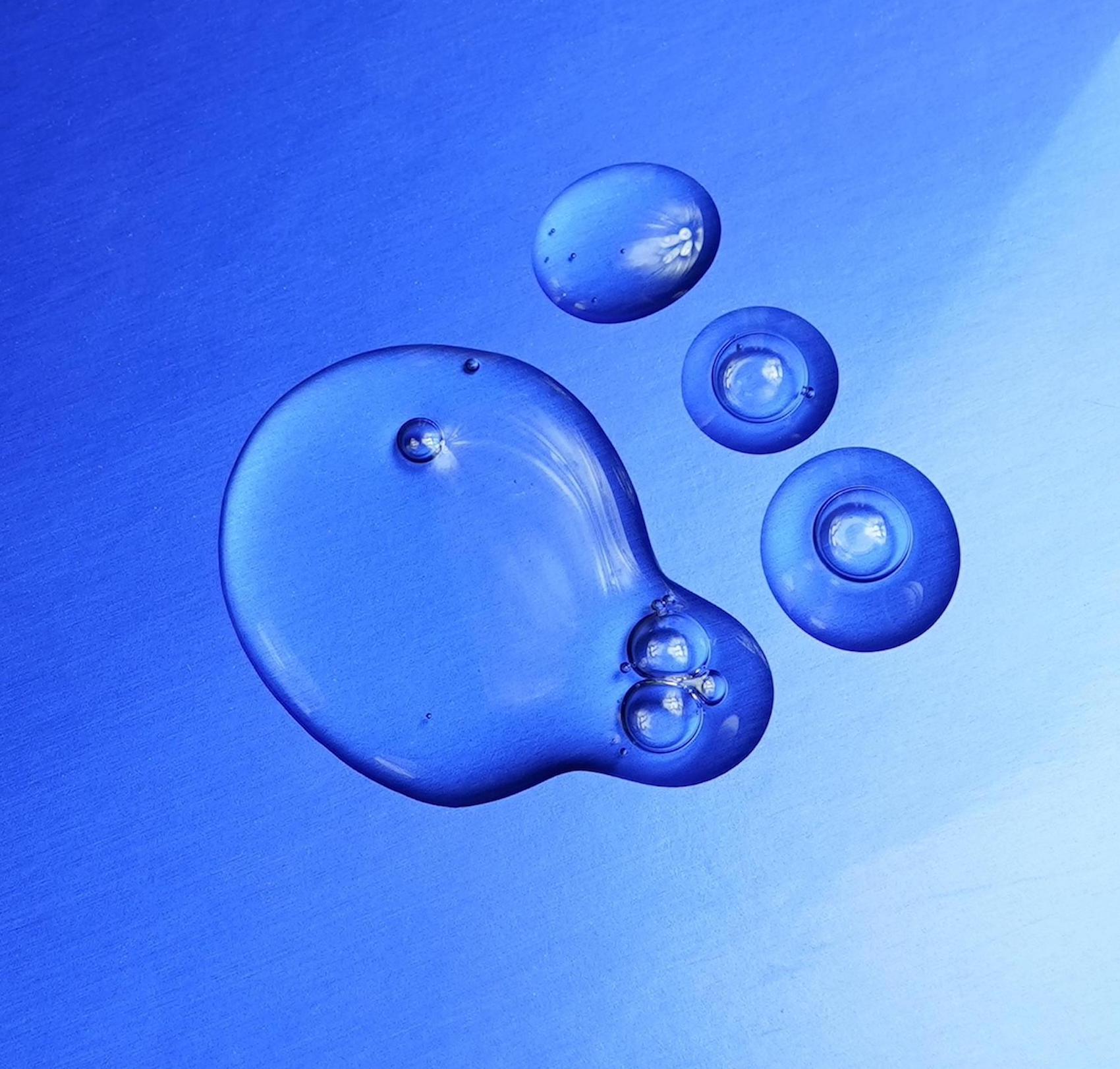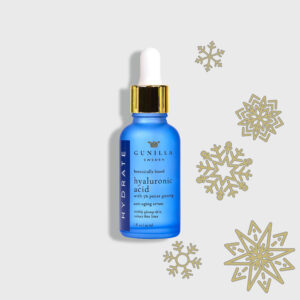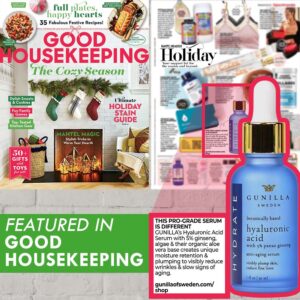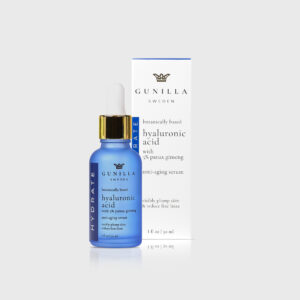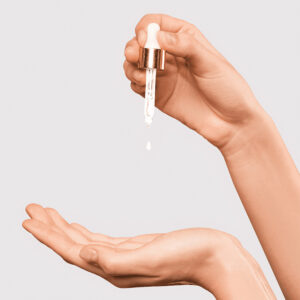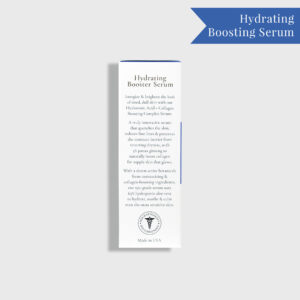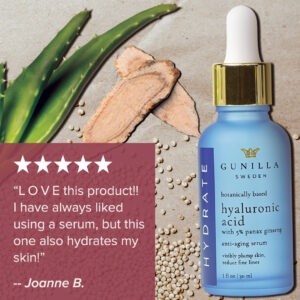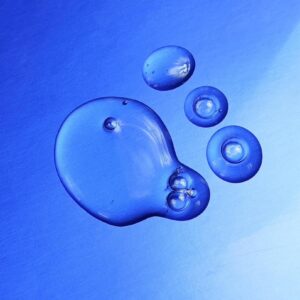 Why Is It Different?
A highly-innovative moisture-retaining, anti-aging serum, unlike all others. This rare oil-free botanical serum contains the ideal ratio of 1.5% hyaluronic acid, 5% Panax ginseng, and 64% hydroponic aloe vera, producing visible results within days. 70% adaptogenic herbal content comes from 14 active and botanical ingredients that significantly boost collagen and antioxidant levels, reducing free radicals and environmental stressors.
What Does It Do?
This translucent multi-functional botanical serum quenches the skin while plumping it up, reducing fine lines and wrinkles, and preserving the moisture barrier, making the skin noticeably softer and smoother. Invigorates tired, dull skin for a clearer, brighter complexion and restores dry, irritated skin.
How To Use
Apply serum to clean dry skin (3-5 drops) prior to any cream-based moisturizers *Apply to legs after shaving for hydration and instant radiant glow. Also, post-procedure and sunburned skin.
About
GUNILLA® Hyaluronic Acid & Ginseng Serum, when used 2x daily, will restore moisture to winter dry, irritated skin and invigorate tired, dull skin for a brighter, healthier complexion. Hyaluronic Acid attracts up to 1,000 times its weight in water, and Sodium PCA attracts 250 times its weight from moisture and humidity in the air. This moisture-retaining power is combined with Red Algae, Elastin, and Marine-plant Collagen for ultimate skin hydration and restoration.
Botanical Benefits: 5% Ginseng, 64% hydroponic aloe, and red algae combine for over 70% of adaptogenic herbal content significantly boosting collagen, and antioxidant levels, reducing free radical damage, and reduction of hyperpigmentation.
Over 98% Organic, Natural, and Botanical
14 Active & Botanical Ingredients: 1.5% Hyaluronic Acid, 64% Hydroponic Aloe, 5% Panax Ginseng, Sodium PCA, Carrot Root, Quinoa Seed, Red Algae, Vegetable Glycerin, Hydrolyzed Elastin Marin Collagen, Glycosaminoglycans, Oryza Sativa Rice, Soybean Seed Extract, Glycoproteins, Glutamic acid, Valine.
Details
60-Day Supply at 2x Daily
For normal, oily, dry, even acne-prone, eczema, rosacea, post-procedure & very sensitive skin
Hypoallergenic
Non-comedogenic
Vegan
Dermatologist Recommended
Expect Pro Results
With 14 of the most potent actives and botanicals available to retain hydration and visibly improve skin's texture
Formulated Without
Parabens
Oils
Alcohol
Sulfates
Phthalates
Gluten
Petrolatum
Artificial Fragrance
Benzoyl Peroxide
Sulfur
Salicylic acid
More Details
Step 1
The Proven Potency & Countless Benefits from Skin Care Based on Hydro-Organic Aloe 
Our hydroponic aloe is greenhouse-grown in a temperature-controlled environment without pesticides or herbicides. It's hand-planted, nutrient-infused, and grown in recycled water, without soil.
Based on 65% of our unique greenhouse-grown organic aloe, Hyaluronic Acid & Ginseng Serum is therapeutic by its very nature, having countless benefits over conventional water or oil-based facial serums.
The aloe & ginseng base helps combat free radicals, signs of environmental damage with potent anti-inflammatory properties that reduce redness and inflammation. Our unique hydroponic aloe is hand planted and grown without pesticides or herbicides.
Serums leave out ingredients such as petrolatum or mineral oil that keep water from evaporating. They also contain fewer lubricating and thickening agents, like nut or seed oils. Combine serum and cream moisturizers for the best results, using the serum first, followed by the moisturizer.
How GUNILLA® botanically-based Adaptogenic Serums Work
Serums compromise smaller molecules than creams. Our nutrient-rich aloe-based serums enable active ingredients like hyaluronic acid, ceramides, peptides, Siberian & Panax ginseng, red algae, and elastin to better penetrate the skin.
Mucopolysaccharides known as glycosaminoglycans are in a large class of ingredients like hyaluronic acid. Glycosaminoglycans' primary role is to maintain and support collagen, elastin, and turgidity (bounce) in the cellular spaces and keep protein fibers in balance and proportion. It also promotes the ability of the collagen and elastin fibers to retain moisture, therefore remaining soluble.
Mucopolysaccharides play a crucial role in the cell signaling process, including regulation of cell growth and promotion of cell adhesion.
Key Active & Botanical Ingredients
Botanical Ingredients
Aloe Vera
Contains vitamins A, C and E, which are antioxidants. Over 9 Vitamins & 9 Minerals, 20 Amino Acids, 7 Enzymes that significantly increases collagen synthesis
Anti-Inflammatory, antimicrobial, helps heals wounds and fades scarring & and is one of the only known substances which can penetrate the dermis layer of the skin
Mucopolysaccharides help bind moisture into the skin and work effectively with ceramides, Stimulates fibroblast produces collagen and elastin to help heal skin & wounds
Panax Ginseng Root
Boosts skin hydration and diminishes rough texture
Helps fade uneven skin tone, fims, and visibly improves wrinkles
Carrageenan
Full of Sea minerals, which has a healing and a soothing effect on tissue softening the skin and helping with cell renewal
Hyaluronic Acid
Helps reduce fine lines and wrinkles retaining moisture and plumping the skin
Helps retain over 1,000 times its weight in water within the cells of the skin
Elastin
Acts as a humectant and traps moisture into the skin
Stimulates cell growth for stronger, smoother skin
Glycosaminoglycans
Provides moisture for other skin components like collagen and elastin
An amazing ingredient for increasing overall hydration of the skin
Ginseng Root
Helps boost the circulation of your skin improving colllagen production-Helps brighten and revitalize your complexion
Antioxidant properties protect your skin from free radicals-Reduces appearance of fine lines and wrinkles
Soybean
Reduces skin discoloration, fine lines, and wrinkles
Moisturizes combination skin & helps renew dead skin cells
Wild Carrot
Emollient and nourishing, beneficial for mature or damaged skin
Strong antioxidant & high in vitamins A, C, E & K
Quinoa
Maintains healthy skin complexion & is effective in treating acne
Rich in Vitamin B & helps treat age spots
Collagen
Promote skin hydration, leaving the skin soft to the touch.
Plays a role in strengthening skin-Fights fine lines and wrinkles
User Reviews
Ingredients
Paired Products
Resources
Ingredients
Formulated Without: Oils, Alcohol, Dyes, Parabens, Sulfates, Phthalates, Gluten, Animal-Derived Ingredients, Formaldehyde, Oxybenzone, Petrolatum/Petroleum, Artificial Fragrance.
Hyaluronic Acid & Ginseng Facial Serum Ingredients: 100% Organic "Greenhouse and Hydroponically Grown" Pure Whole Leaf Aloe Vera Concentrate, Purified Water, Propylene Glycol, Vegetable Glycerin, 5% Panax Ginseng Root Extract, Polysorbate-20, Chondrus crispus (carrageenan), 1.5% Hyaluronic Acid, Phenoxyethanol, Caprylyl Glycol, Hydrolyzed Elastin Hydrolyzed Glycosaminoglycans, Butylene Glycol, Oryza Sativa (rice) extract, Glycine max (Soybean) Seed Extract, Daucus Carota Sativa (Carrot) Root Extract, Chenopodium Quinoa Seed Extract, Ginseng root extract, sodium PCA, glycoproteins, glutamic acid, valine, threonine, Ethylhexylglycerin, Sodium Metabisulfite
*Active, Botanical & Organic Ingredients