Product Overview
Product Overview
Save 20% off this item during our limited-time Valentine's Sale!
At checkout, use coupon: love20
GUNILLA® Brighten and Renew Cream, with 10% alpha-hydroxy acids, is professional exfoliating and resurfacing treatment. Exfoliation and hydration for super soft skin, lessen fine lines, brown spots, scars, congested skin, and minimize future acne breakouts.
10% alpha hydroxy acid within 65% of our unique greenhouse-grown organic aloe soothes, calms and hydrates the skin. Smooths skin's texture and fades hyperpigmentation caused by scarring and environmental damage. 
Only $9 more & Free Shipping try our exfoliating GUNILLA® Duo with the Brighten and Renew Cream and our $27 Herbal Face Wash with 13 herbal extracts.
Details
Our natural Alpha Hydroxy Acids help minimize the signs of aging through cell turnover
Mild yet effective exfoliation to guard against future breakouts. Organic aloe base helps minimizes sensitivity to alpha hydroxy acids enabling your skin to acclimate to the acids faster than water based versions.
Smooths skin's texture and fades hyperpigmentation caused by scarring and environmental damage
60 Day Supply at 2x Daily - Suitable for all skin types
More Information
More Information
What does Alpha Hydroxy do?
AHA refines the surface of the skin with exceptionally gentle and completely non-abrasive exfoliation. It also offers further benefits, including hydration, calming antioxidants, and a mix of strengthening skin-restoring ingredients.
It's infused with the hydro-organic amino acids, antioxidants, enzymes, minerals, and vitamins your skin needs. It tightens and diminishes the appearance of fine lines and wrinkles.
Tip: First-time users of any Alpha Hydroxy products may experience a slight tingling sensation due to the all-natural fruit acids. If you experience tingling, reduce the number of applications. The main ingredient is organic aloe and will help minimize tingling from the alpha-hydroxy acids. Water-Based products would have more sensitivity.
Lightens and Smooths
GUNILLA® Brighten and Renew Cream with alpha-hydroxy is a creamy, light, and lucid to the touch, daily resurfacing treatment. Made up of 100% natural glycolic acid, lactic acid, malic acid, citric acid, and tartaric acid delivered in a base of 100% organic, hydroponically grown aloe.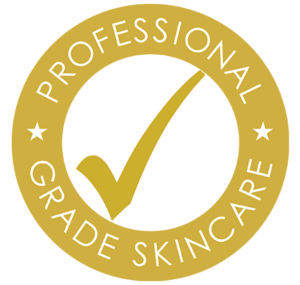 How To Use
How To Use
Step 1
After cleansing, smooth a small amount of GUNILLA® Brighten and Renew Cream over face and neck. 
Step 2
For delicate and sensitive skin, use once every 2-3 days until skin becomes acclimated to daily use.
Step 3
Sunscreen is highly recommended to protect against damage while treating the skin with Alpha Hydroxy Acids.
Step 4
For gommage treatment, apply a thin layer and leave until it dries and becomes tacky. (5-10 minutes) To remove, gently rub face with fingers in a circular motion. This creates friction, lifting and removing the dead skin cells.
Botanical Ingredients
Botanical Ingredients
Botanical Ingredients
Aloe Vera-Nutrient-Infused 100% Organic & Greenhouse Grown
One of the only known substance which can penetrate the dermis layer of the skin
Anti-Inflammatory, Antimicrobial, Helps heals wounds and fades scarring
Contains vitamins A, C and E, which are antioxidants. Over 9 Vitamins & 9 Minerals
20 Amino Acids, 7 Enzymes & significantly increases collagen synthesis
Mucopolysaccharides help bind moisture into the skin and work effectively with ceramides
Stimulates fibroblast which produces collagen and elastin to help heal skin & wounds
Alpha Hydroxy Acids up to 5 all natural AHA
AHA's are used for exfoliation to help keep skin clear, even out skin tone and achieve younger-looking skin
Squalene
Derived from organic olives
Squalene is a natural anti-oxidant that helps prevent sun damage, giving it excellent anti-aging properites and increasing hydration.
For oily skin, squalene can help regulate oil production, without causing blemishes or clogged pores.
Safflower Oil
Contains Linoleic acid that helps fight acne
Natural lubricant
Smoothes rough skin
Improves skin texture
User Reviews
Ingredients
Paired Products
Resources
Ingredients
GUNILLA™ Brighten and Renew Cream with 10% Alpha Hydroxy Ingredients: 100% Organic Greenhouse and Hydroponically Grown Pure Whole Leaf Aloe Vera Concentrate, Deionized Water, FA-5 (5-Organic Fruit Acids Alpha Hydrox) Glycerin, Emulsifying Wax, Squalene (Organic Olive), Organic Safflower Oil, Caprylic/Capric Triglycerides, Ammonium Hydroxide, Hydroxyethylcellulose, Dimethicone, Oleth-10, Tetrasodium EDTA, Methylparaben, Imidazolidinyl Urea, Propylparaben.