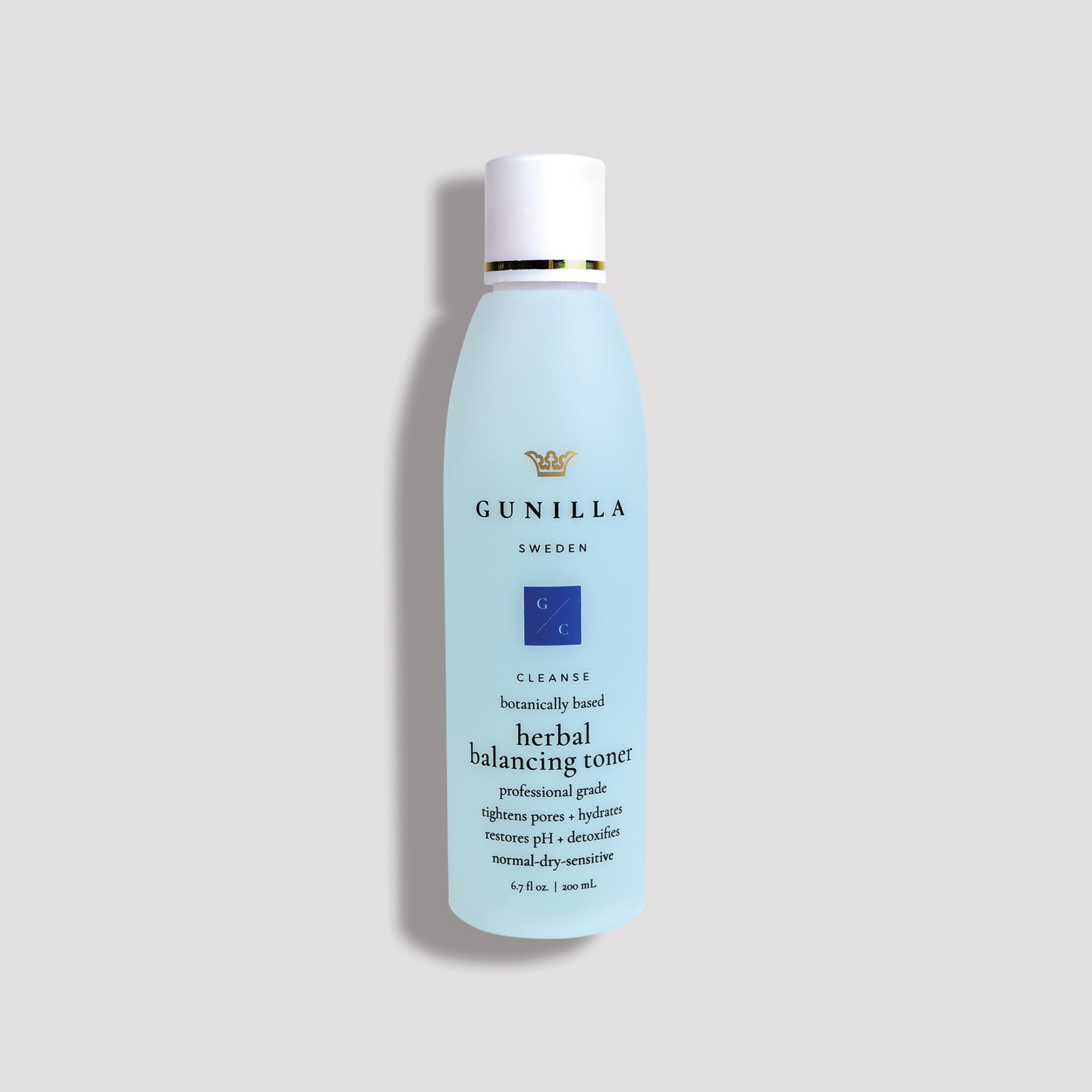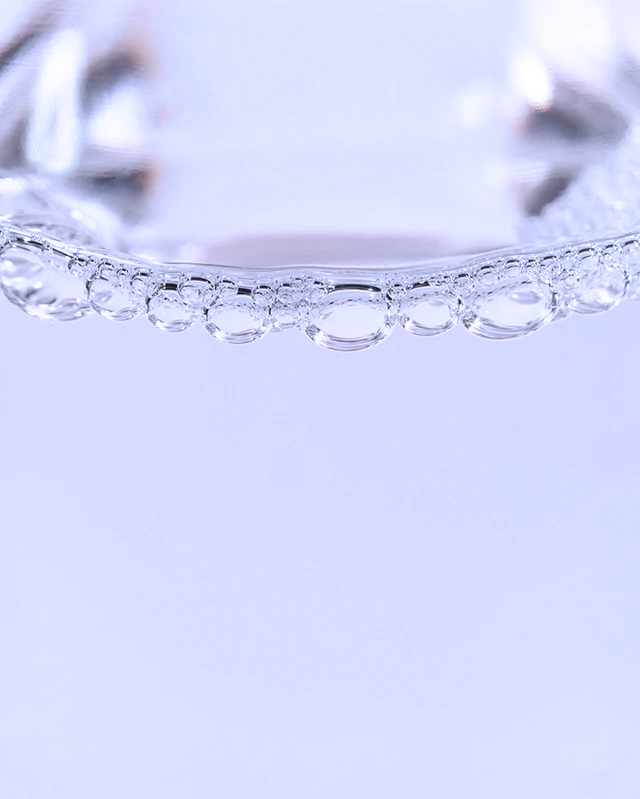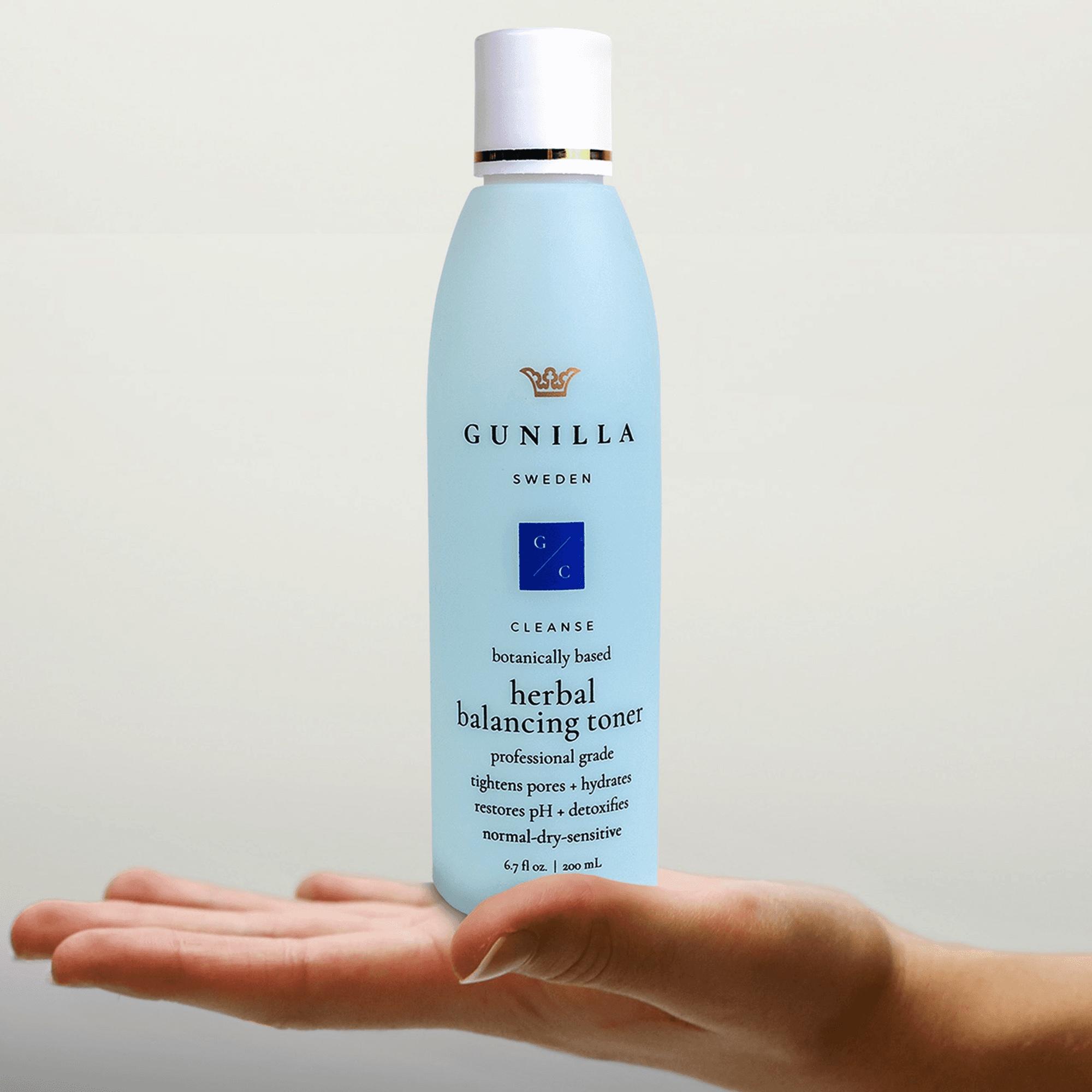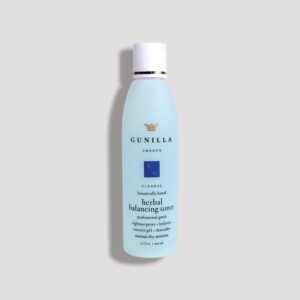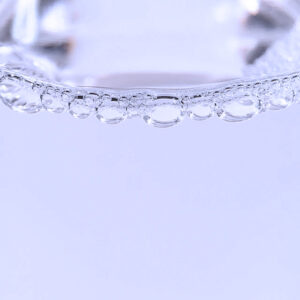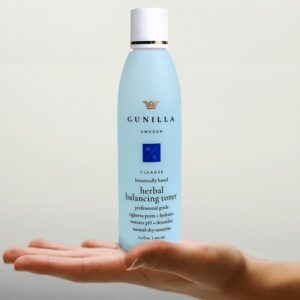 Why Is It Different?
Age-defying facial toner that restores vital nutrients & lightly moisturizes while cleansing & refining pores without overdrying or depleting the skin's natural moisture barrier. This toner has been used by skincare professionals for decades, it's based on organic aloe, not water & is extremely therapeutic for skin irritation without alcohol, astringents, or oils.
What Does It Do?
Toning is an absolute necessity to tighten pores, balance skin tone, and restore the natural pH balance to refine the complexion and prepare the skin for serums, moisturizers, and other treatments.
• 97% agreed their complexion had improved*
• 98% agreed their skin felt softer & more refreshed*
How To Use
After cleansing, pour some toner into the palms and lightly pat over the face or apply toner to a cotton pad.
About & Clinical's
HERBAL BALANCING TONER
• 92% said their skin felt more balanced and hydrated*
• 97% agreed their complexion had improved*
• 93% said the toner made their skin look brighter*
• 98% agreed their skin felt softer & more refreshed*
• 97% agreed this 60% aloe-based toner had more benefits than toners based on water*
• 100% said they would recommend this toner to a friend*
*Based on an independent consumer study of 56 participants
Active & Botanical Ingredients: 60% Hydroponic Greenhouse-Grown Organic Aloe, Calendula Flower, Roman Chamomile, Linden Tree, Cornflower, German Chamomile, St. John's-Wort, Baltic Sea Kelp, Allantoin, Witch Hazel, Rosemary. All Botanicals Chosen at their Height of Potency. Hand planted, no pesticides or herbicides.
Details
6.7 oz | 60-Day supply at 2x Daily
5.5 pH
Suitable for all skin types, especially dry, sensitive skin
Removes traces of debris while infusing botanical nutrients into the skin with a light natural botanical aroma
Based on our rare, 100% organic, greenhouse-grown super aloe. 65% Active Botanical Content Suitable for all skin types and sensitive
More Details
Step 2
The Proven Potency & Countless Benefits from Skin Care Based on Hydro-Organic Aloe 
Based on 60% of our unique greenhouse-grown organic aloe, GUNILLA® Herbal Balancing Toner is therapeutic and anti-inflammatory by its very nature, having countless benefits over standard water or oil-based cleansers.
Hydroponic aloe base combats free radicals, signs of environmental damage with potent anti-inflammatory properties that help visibly plump skin. Our unique hand-planted hydroponic aloe is grown in nutrient-infused recycled water, not soil, without pesticides or herbicides.
Toning, Soothing & Detoxifying
Infusing powerful amino acid complexes into your skin, our Herbal Toner is naturally anti-bacterial and anti-inflammatory, leaving your skin clean and refreshing while still maintaining a healthy glow.
Why Are Toners Essential?
To moisturize and nourish the skin after cleansing and removing any makeup. Toning your skin can help skincare products absorb your skincare more rapidly, bringing your skin back to its natural acidic state for plumper, glowing skin.
Refine & Tighten
Works to refine and tighten pores while restoring the natural pH balance of the skin
Key Active & Botanical Ingredients
Botanical Ingredients
Aloe Vera
Contains vitamins A, C and E, which are antioxidants. Over 9 Vitamins & 9 Minerals, 20 Amino Acids, 7 Enzymes that significantly increases collagen synthesis
Anti-Inflammatory, antimicrobial, helps heals wounds and fades scarring & and is one of the only known substances which can penetrate the dermis layer of the skin
Mucopolysaccharides help bind moisture into the skin and work effectively with ceramides, Stimulates fibroblast produces collagen and elastin to help heal skin & wounds
Calendula Flower
Restores moisture to the skin, firming and plumping the skin
Stimualtes natural collagen at the wound site to reduce scarring, while protecting your skin from external aggressors
Chamomile
Improves blood flow and helps the skin to appear brighter and more refreshed
Anti-inflammatory and antioxidant properties, Fights against free-radicals
Linden Tree
Balances skin natural sebum production & slows down the aging of your skin
Locks moisture into skin, making it soft and supple
Cornflower
Boosts complexion with anti-inflammatory properties
Closes pores, regulates sebum production and acts as a natural astringent
St. John's Wort
Reduces appearance of fine lines and wrinkles
Heals and smoothes dry and oily skin
Baltic Sea Kelp
Helps your skin retain moisturise, keeping it hydrated for longer-contains minerals that penetrate the skin and remove toxins
Softens and hydrates dry skin with Anti-inflammatory properties
Mineral and antioxidant rich and is known to help soften and hydrate dry skin
Witch Hazel
Helps control the production of excess oil & acts as a natural astringent
Helps prevent development of blackheads
Rosemary
Stimulates skin renewal & promotes healthy healing
Moisturizes & improves skin circulation
Allantoin
Moisturizes the skin to prevent dryness and irritation-Helps to exfoliate the skin and improves skin dullness
Soothes inflamed skin and stimulates collagen production while promoting cellular turnover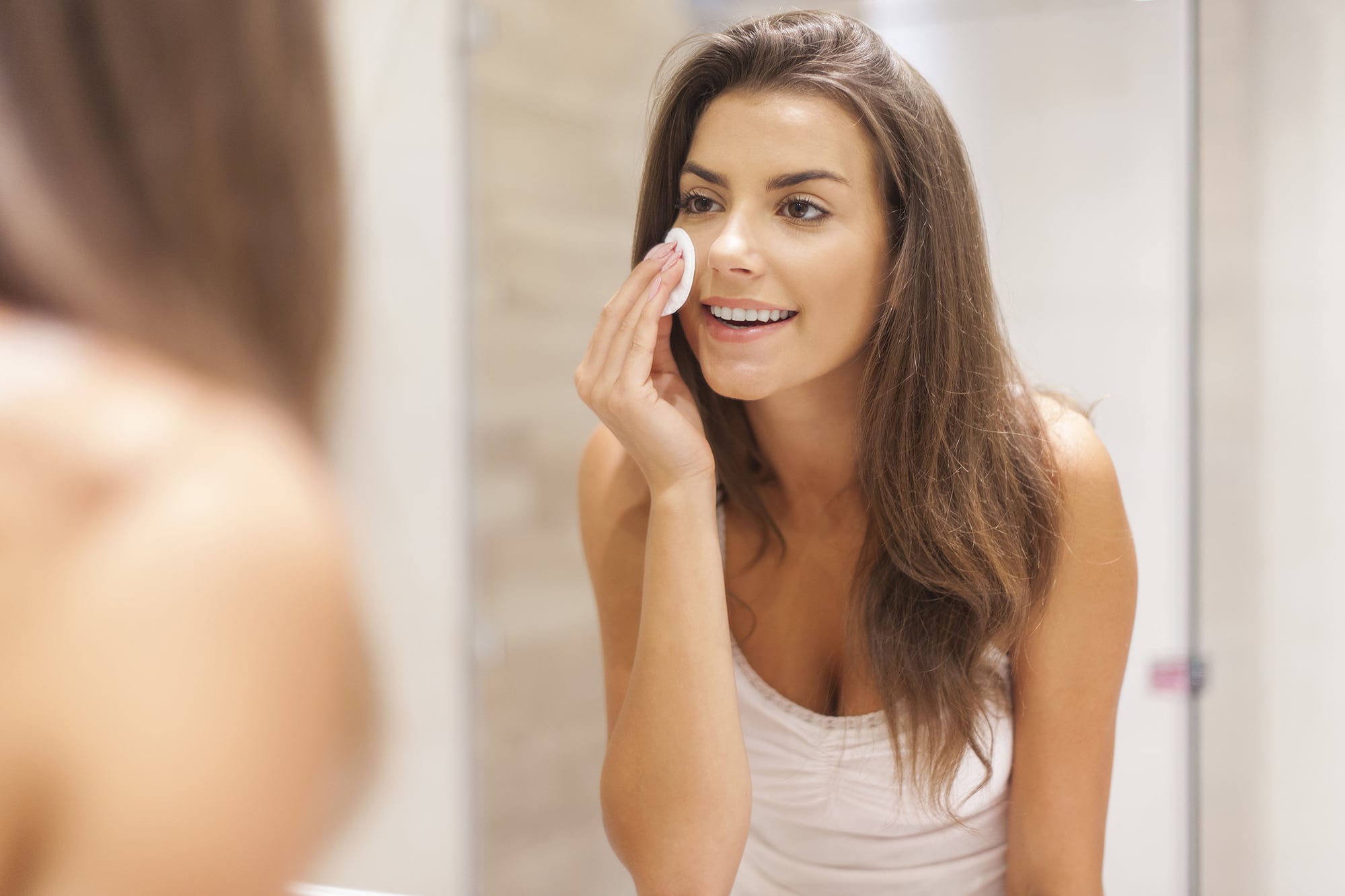 User Reviews
Ingredients
Paired Products
Resources
Ingredients
Herbal Toner Ingredients: 100% Organic "Greenhouse and Hydroponically Grown" Pure Whole Leaf Aloe Vera Concentrate*, Purified Water, Polysorbate-20, Caprylyl Glycol*, Phenoxyethanol, Sorbitol, Glycereth-26, Extracts of: (Calendula Officinalis (Calendula Flower)*, Anthemis Nobilis (Roman Chamomile)*, Tilia Sylvestris (Linden Tree)*, Centaurea Cyanus (Cornflower)*, Matricaria Chamomilla (German Chamomile)*, Hypericum Perforatum (St. John's-Wort*), Trace Minerals, Butylene Glycol, Macrocystis Pyrifera (Sea Kelp) Extract*, Hamamelis Virginiana (Witch Hazel)*, Bark/Leaf Extract, Rosmarinus Officinalis (Rosemary) Leaf Oil*, Tetrasodium EDTA, Allantoin*, Blue 1
*High-Potency Ingredients