Product Overview
Product Overview
LEROSETT® Clay Mask & Healing Serum Duo starts with our legendary 100% Organic Spot Treatment & Clearing Mask (Clay Treatment). Helps clear pimples, future breakouts, oily skin, blackheads & more. The super-thin mask dries in minutes, you can sleep in the mask, or spot treat a pimple overnight.
Best Price of the Year
Only $31.87 use "Cyb20"
+Free $33 Healing Serum
Combined Retail Price: $98
Plus, LEROSETT® Healing Serum. Our translucent serum absorbs quickly, is light-weight, non-greasy & oil-free. Just 2-3 drops will moisturize, calm, soothe, heal redness & irritation from acne, problem skin & environmental damage.
Active Ingredients. Mineral-rich clay treatment helps heal with zinc and remove impurities with 15x more absorption than common clays. Healing Serum is a nutrient-infused, pro-vitamin, acne moisturizer serum. Contains Phyto-collagen, elastin, revitalin, keratin, salicylic acid, organic ginseng, linden, mallow, Vit-C-, Vit-E & Vit-A. Plus, the astounding healing benefits that come from 60% hydroponically greenhouse-grown organic aloe. 
Order-Risk-Free! 
NOW INCLUDES
Professional Face Chamois - Our antibacterial PVA face cloth is the perfect gentle exfoliator for face washing
Details
Our famous Swedish LEROSETT® clay helps clear pimples, ingrown hairs, tightens pores, detoxifies, cuts oil production, improves skin clarity & texture. Helps minimize inflammation, redness, infection, and reduces scarring.
Botanically based and concentrated Healing Serum moisturizes as it helps heal skin damage. Works to balances and sooth skin, helping to reduce hyperpigmentation and dark spots. Minimizes swelling and redness. Only 2-3 drops are need
Our Professional Face Chamois is the ideal gentle exfoliating face cloth for face washing!
Average estimated 4-6 week supply. Suitable for all skin types & Unisex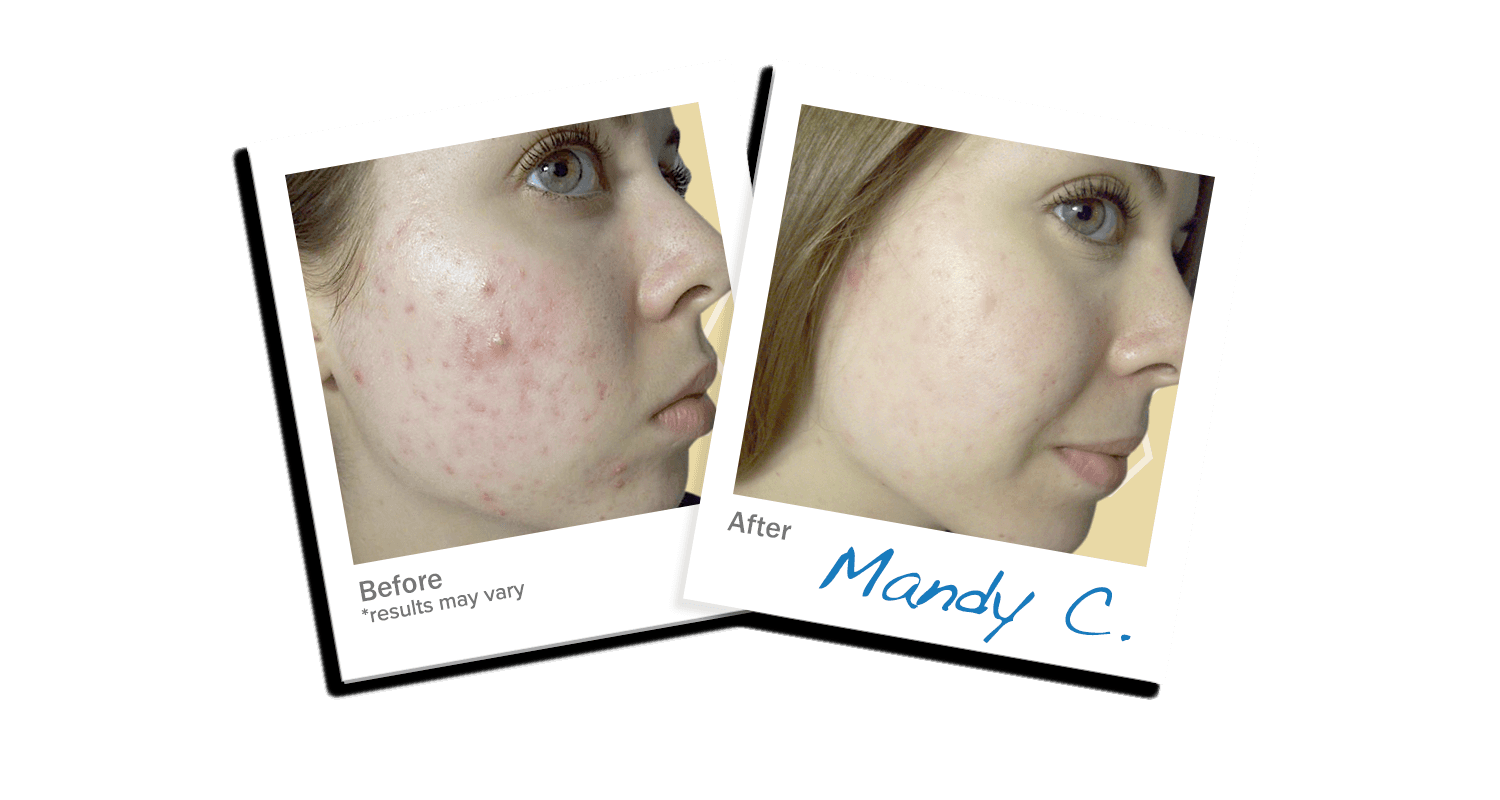 How To Use
How To Use
LEROSETT® Spot Treatment and Clearing Mask
Step 1
LEROSETT® is a Remarkably Versatile Skincare Product:

Facial Mask Method: Apply LEROSETT® Clay in a light, translucent layer. Gently rub the clay into your skin, allow the mask to dry and work for 5-15 minutes, then remove with lukewarm water.
One of the only clay masks you can sleep in:  Apply a thin mask to problem areas, overnight masking is popular and effective.
The secret to clear skin: To clear pimples or acne the more masks the better. Cystic acne can take 1 – 3 masks per day, then lessening to 1 mask daily as you reach your clear point. Contact our acne team for assistance.
For those with deep acne, purging can occur. Purging can seem like more acne, but it's not. The clay is pulling out clogs deep in your pores that can cause your next cycle of pimples. If you push through purging by masking every day, the end result is clearer skin. Be patient, and mask every day during your clearing phase.
Always patch test a small area to test sensitivity.
Step 2
Spot Treatment: Apply over the pimple, don't rub it in, a bit thick is OK, about 15-20 minutes dry time. Spot treat pimples several times per day, and overnight. The bigger the pimple, the more clay, and the more often you spot treat.
Stop a pimple before it starts:  Spot treat as soon as you notice a potential pimple coming, do it quickly, and often, usually the pimple will just disappear.
After a pimple extraction:  If you pop a pimple, spot treat the opening often and overnight, this helps heal and close the opening faster while minimizing scarring.
Thick or Thin Clay:  If you like LEROSETT® clay thicker, leave the cap off for 2-3 days, and the clay thickens naturally.
Step 3
After every mask, apply an oil-free, aloe-based moisturizer like the LEROSETT® Moisture Matte or Healing Serum.
Please Note: After 30 years, we have gotten LEROSETT® to the perfect thickness for most users, they can mask and spot treat with the clay as is. If you like your clay thicker, we formulated LEROSETT® Clay to thicken in 2-3 days, naturally — just leave the cap off!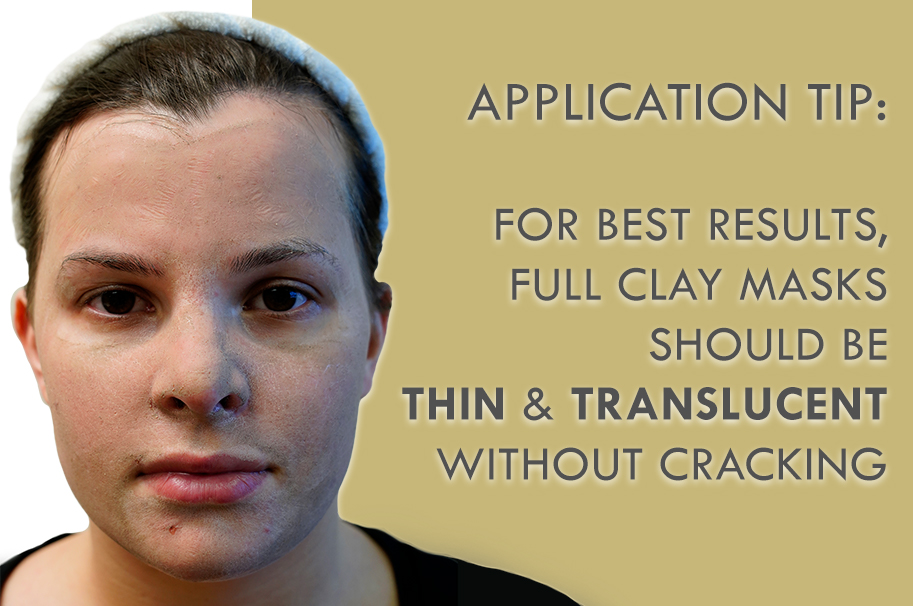 Botanical Ingredients
Botanical Ingredients
Botanical Ingredients
Aloe Vera-Nutrient-Infused 100% Organic & Greenhouse Grown
One of the only known substance which can penetrate the dermis layer of the skin
Anti-Inflammatory, Antimicrobial, Helps heals wounds and fades scarring
Contains vitamins A, C and E, which are antioxidants. Over 9 Vitamins & 9 Minerals
20 Amino Acids, 7 Enzymes & significantly increases collagen synthesis
Mucopolysaccharides help bind moisture into the skin and work effectively with ceramides
Stimulates fibroblast which produces collagen and elastin to help heal skin & wounds
LEROSETT® Clay Treatment Proprietary Formula
100% organic rasul clay & water (Proprietarily heat-treated for up to 15x stronger absorption)
Micronized for super-fine particles (deeper pore penetration) Only 1 mm thick facial mask
Ultra-high ionic charge (Static charge adheres clay to skin impurities like a magnet)
High levels of zinc & other minerals (Helps heal and reduce oil production)
No added chemicals or other ingredients (Clay particles attach to skin impurities )
Up to 90% less sand and impurities than common clays (3 oz tube = 30 Facial masks)
Ginseng Root
Anti-Aging
Reduces appearance of fine lines and wrinkles
Brightens skin tone
Great for sensitive and oily skin
Alpine Rose
Anti-aging
Protects skin proteins
Mallow
Skin softening properties
Smoothing
Tilia Sylvestris
Tilia Sylvestris extract benefits the skin by providing powerful antioxidant protection. This helps to slow down the aging process by lowering inflammation.
It also helps to detoxify the skin, and lock in moisture with it water-binding properties
User Reviews
Ingredients
Paired Products
Resources
Ingredients
LEROSETT® Spot Treatment & Clearing Mask: 100% Organic, Micronized & Proprietarily treated Rasul Clay and distilled water. No added chemicals.
(The Original LEROSETT® Clay Treatment)
LEROSETT® Regenerative Healing Serum Ingredients: 100% Organic "Greenhouse and Hydroponically Grown" Aloe Vera Concentrate, Deionized, Water, Glycerin, Organic Ginseng, Propylene Glycol, Polysorbate-20, Carrageenan, NaPCA amino acid, Phyto-Collagen, Hydrolyzed Mucopolysaccharides, Organic Mallow, Hydrolyzed Elastin, Revitalin, Keratin, Organic Linden, Organic Rose, Methyl Paraben, Imidazolidinyl Urea
Free of petroleum, oil, sulfates, phthalates, synthetic dye, synthetic fragrance, benzoyl peroxide, and sulfur, cruelty-free, allergy and dermatologist tested.