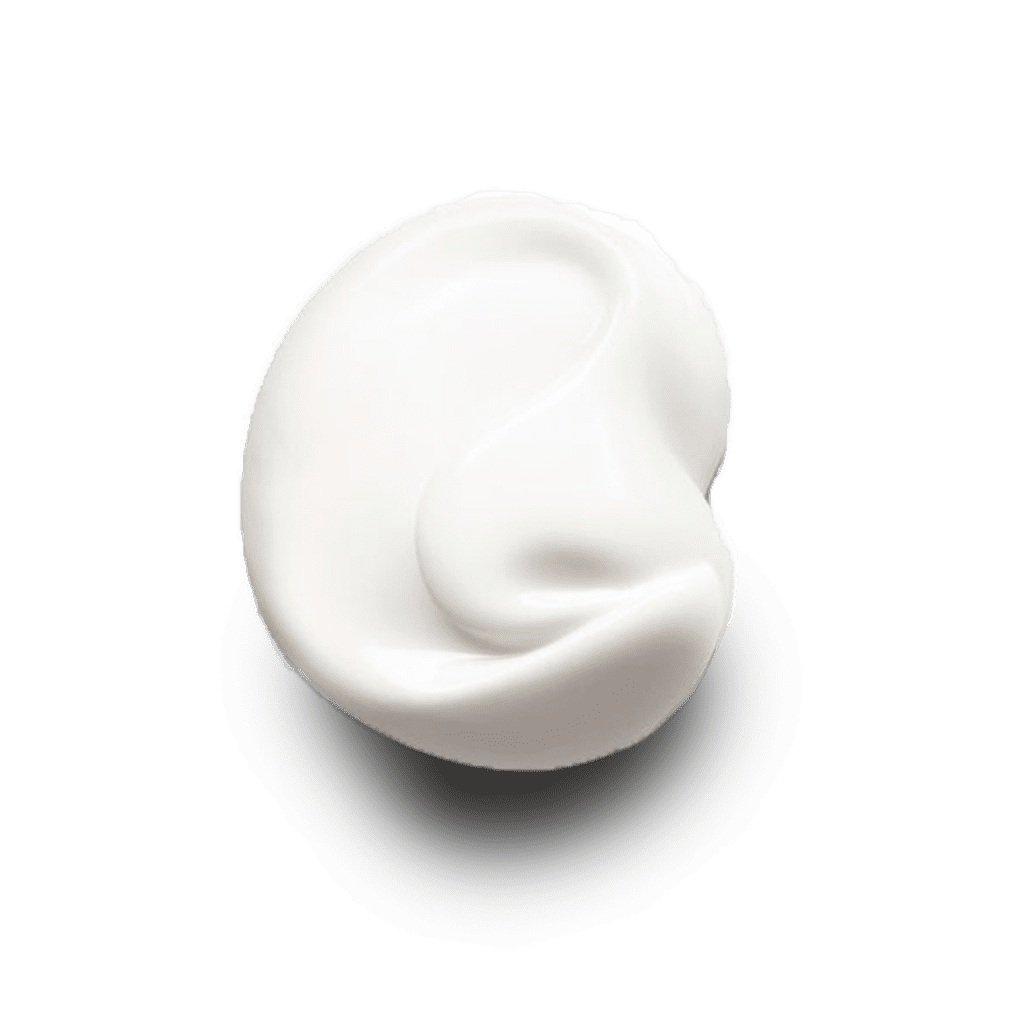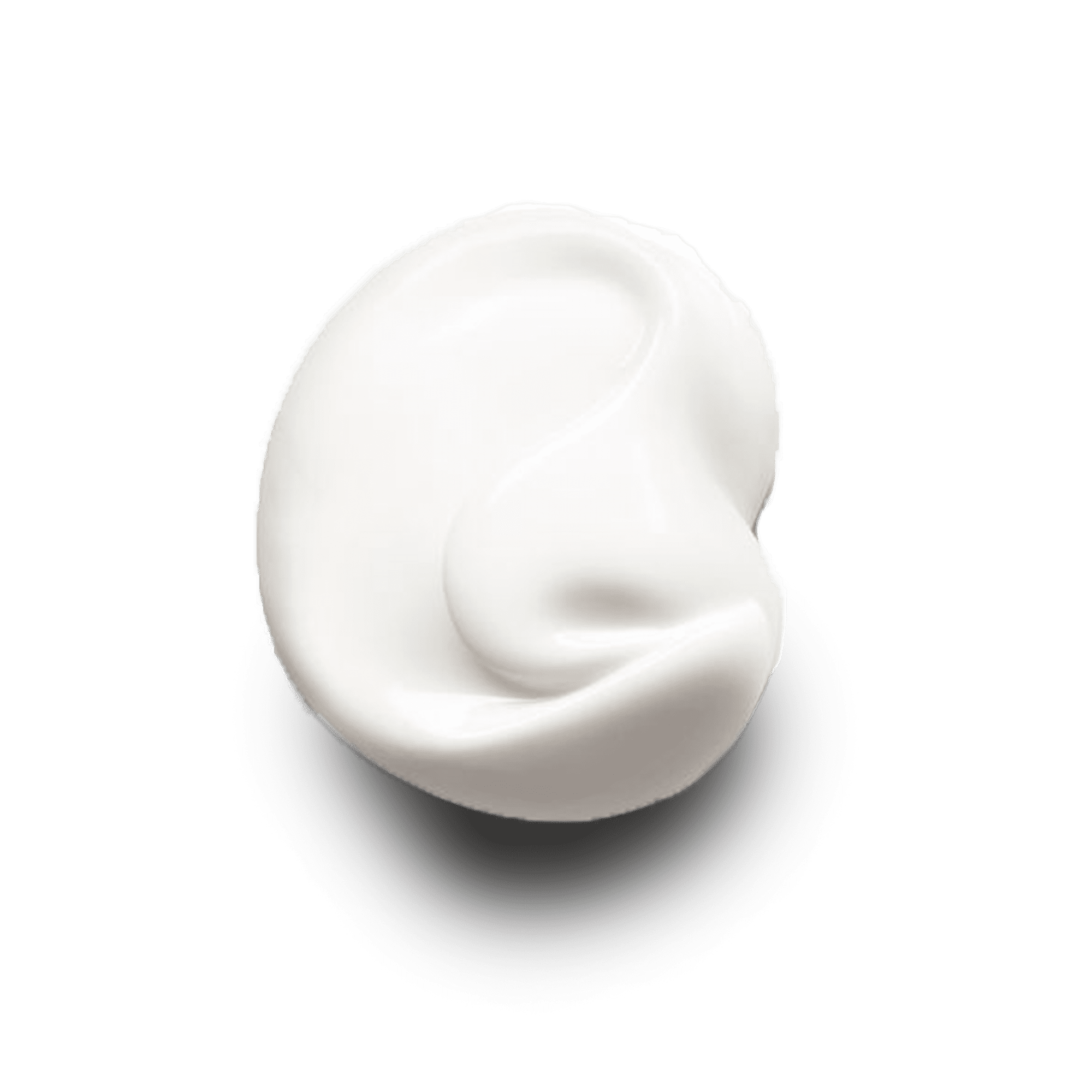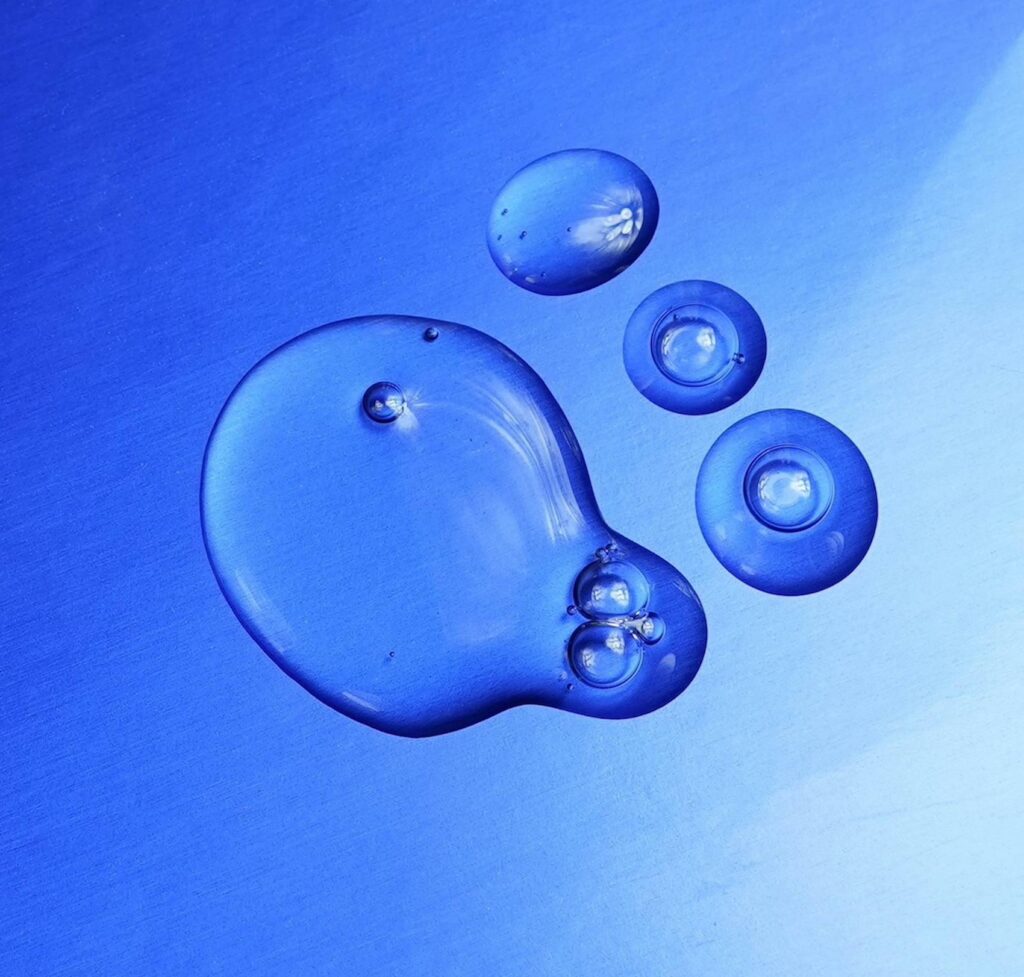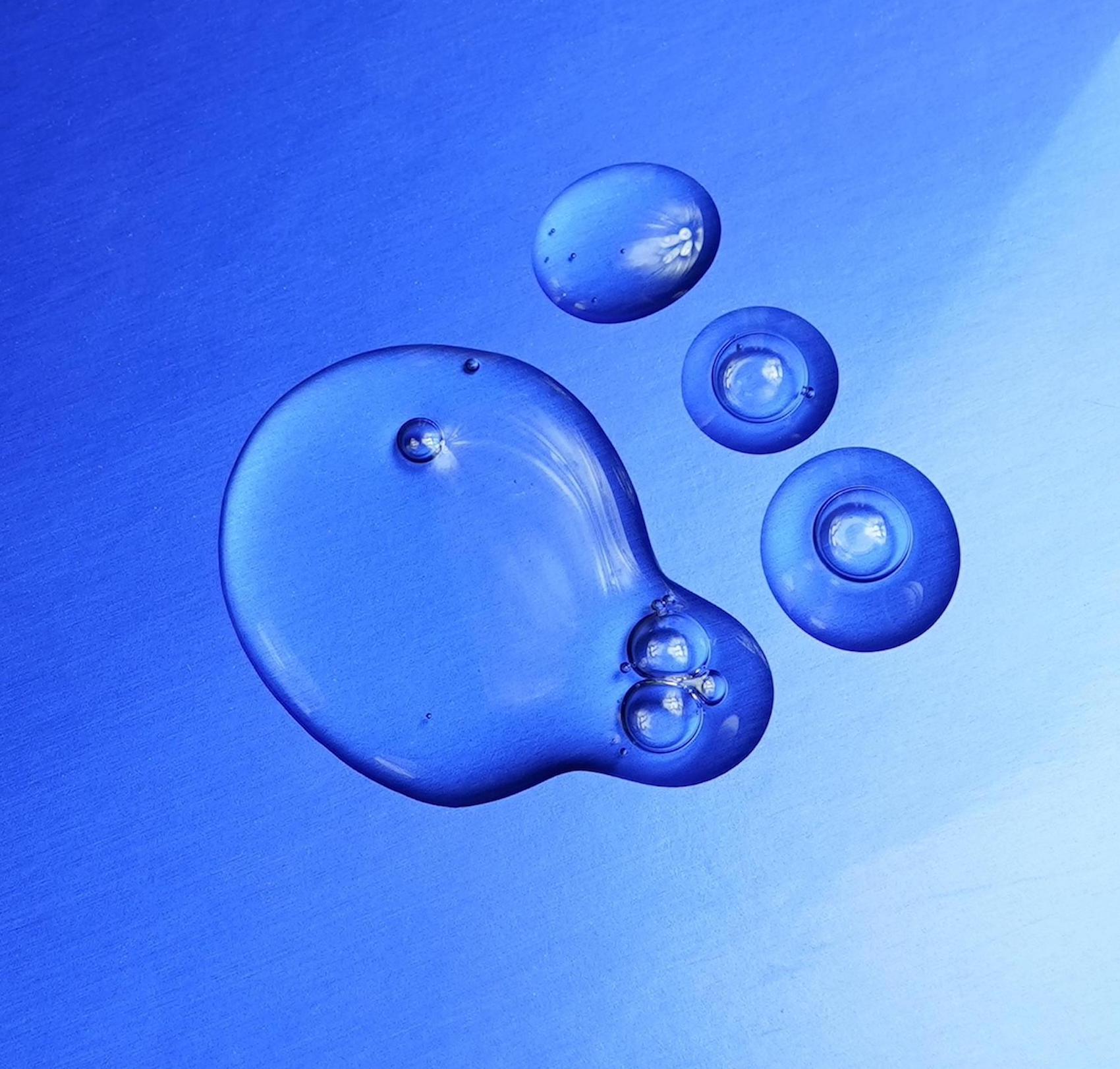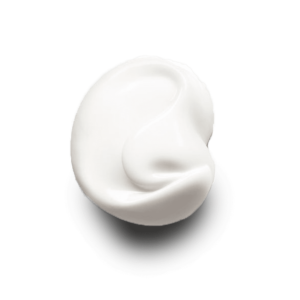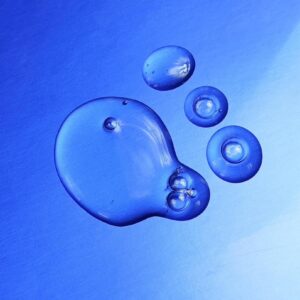 Ceramide Moisturizer + Cell Rejuvenator™
Ceramide Moisturizer + Cell Rejuvenator™
Our Most Hydrating Duo for Dry, Sensitive, Mature Skin
#1 Cell Rejuvenator™ is an oil-free, nongreasy collagen boosting serum that lifts, plumps & reduces fine lines. A restorative multi-active facial serum helps skin return to its natural cell repairing cycle for a more firm and youthful skin tone.
#2 Deep Moisturizer with Ceramides is a nongreasy, velvety smooth, all-day cream moisturizer resulting in super-soft skin without fail.
Benefits: This botanically based duo works naturally to stimulates cellular renewal and promotes collagen with all-day moisture retention. Enjoy results that preserve the moisture barrier, plump the skin, and visibly reduce fine lines and wrinkles. 
—Duo Over 98% Organic, Natural & Botanical - Formulated in Sweden
90-Day Money-Back Guarantee
Both PETA & Leaping Bunny Certified
Open 'Duo Contents' Tab for Full Details of Each Product
25 Active, Organic & Botanical Ingredients: 64% Hydroponic Aloe, 5% Panax Ginseng, Advanced Ceramide Lipids, Retinol, Tocopherol, Vitamin-C, Elastin, Collagen, Revitalin, Keratin. Organic Jojoba Oil, Squalene, Linden, Cucumber, Mallow, Elder, Pellitory of the Walls, Rose, Safflower Oil, Hops, Sea Ware Seaweed, Pine Tree, Lemon. Ivy, Arnica Montana
All Botanicals Are Chosen at Their Height of Potency
Details
60 Day Supply at 2x Daily.
Suitable for all skin types, dry, mature, and sensitive skin.
Ultra-Creamy & Non-greasy. No Parabens, SLS, Sulfate, Artificial Fragrance, EU Allergen-Free, Minimal Ingredients
Expect Results
Use AM-PM, especially after a shower or cleansing. Start with the Serum, full of amino acids that act as carriers at the cellular level. Then the Ceramide Cream, to lock in moisture up to 24-hours.
—Both products have a beautiful floral aroma, a natural result of mixed botanicals.
What do Ceramides Do For Skin?
Ceramides are naturally occurring fats that play a major structural component of the skin. Without Ceramides, your skin can go through transepidermal water loss, making your skin dry, wrinkled, and dehydrated.
Duo Contents
Duo Contents
Step 2
The Most Effective Main Ingredient in Skincare
Both the Cell Rejuvenator™ Serum & Deep Skin Moisturizer with Ceramides contain over 60% of our unique greenhouse-grown organic aloe and are therapeutic by their very nature compared to water or oil-based skincare.
Hydroponic aloe combats free radicals, signs of environmental skin damage, and moisturizes with strong anti-inflammatory properties. Our unique hydroponic aloe is hand planted and grown without pesticides or herbicides.
Step 4
2 oz Deep Skin Moisturizer + Ceramides
We added the most potent Ceramide lipids, Vitamin-E, 12-active botanicals, and 64% nutrient-infused organic aloe, significantly increasing antioxidant levels. The result is a rich, velvety-smooth cream that helps plump and reduces visible signs of aging for younger, fresher-looking skin. 
What do Ceramides Do For the Face & Skin?
Without Ceramides, your skin will go through transepidermal water loss making your skin dry, wrinkled, and dehydrated. Ceramides repair your skin barrier restoring hydrating agents and prevent further water loss from the skin.
Step 6
1 oz GUNILLA® Cell Rejuvenator® Active Firming Serum
A lightweight, transparent, oil-free collagen boosting complex serum that quenches the skin, plumps & reduces fine lines.
We added the most potent Phyto-Collagen, Gensing, Elastin, Keratin & Revitalin available to plump, hydrate, increase cell turnover, and significantly boost additional antioxidants' levels.
It absorbs quickly, maximizing the firming and anti-aging potential of your skin's natural repair cycle, leaving your skin feeling soft with a healthy radiant glow. 
Step 8
Includes the GUNILLA® Super Shammy™
Our gentle exfoliating antibacterial washcloth is perfect for cleansing; it dries stiff, killing bacteria after every use. Effective makeup-up remover. Long-lasting.
How To Use
How To Use
GUNILLA® Cell Rejuvenator™ Serum
Step 2
Gently smooth onto face and neck, thoroughly, using upward motion. Use AM and PM. 
GUNILLA® Deep Skin Moisturizer + Active Ceramides
Step 2
Using upward motions, massage gently to retain moisture. 
Step 3
Applying moisturize after serums help to lock in moisture. Use AM and PM.
Key Active & Botanical Ingredients
Key Active & Botanical Ingredients
Botanical Ingredients
Aloe Vera
Contains vitamins A, C and E, which are antioxidants. Over 9 Vitamins & 9 Minerals, 20 Amino Acids, 7 Enzymes that significantly increases collagen synthesis
Anti-Inflammatory, antimicrobial, helps heals wounds and fades scarring & and is one of the only known substances which can penetrate the dermis layer of the skin
Mucopolysaccharides help bind moisture into the skin and work effectively with ceramides, Stimulates fibroblast produces collagen and elastin to help heal skin & wounds
Ginseng Root
Helps boost the circulation of your skin improving colllagen production-Helps brighten and revitalize your complexion
Antioxidant properties protect your skin from free radicals-Reduces appearance of fine lines and wrinkles
Jojoba Oil
Seals your skin with a protective barrier to keep it from losing moisture-Minimizes the appearance of scars
Regulates sebum production as it is similar to the sebum that your body produces naturally
Siberian Ginseng
Anti-aging properties & increases production of collagen
Improves skin elasticity & Rids skin of free radicals
Safflower Oil
Contains Linoleic Acid that helps fight acne & Improves skin texture
Acts as a natural lubricant-Smoothes rough skin
Hops
Protects skin from visible signs of aging while balancing moisture levels in skin
Helps with discoloration, inflammation, and fades blemishes
Horsetail
Contains collagen that protects from wrinkles and fine lines-Strengthens the skins barrier
Antioxidants protect and stabilize the skin from free radicals-Reduces inflammation, damage as well as other redness
Rosemary
Stimulates skin renewal & promotes healthy healing
Moisturizes & improves skin circulation
Pine Tree
Balances, smoothes and renews the skin
Used in treating a variety of skin conditions
Arnica Montana
Restores suppleness to damaged & inflamed areas-Naturally antimicrobial
Reduces Inflammation-Moisturizing
Rose Oil
Regenerates and heals the skin while brightens and evens out the skin
Increases collagen production and skin elasticity-Intensely hydrates and moisturizes the skin
Lemon
Balances skin tone while gently exfoliating, fading dark spots and blemishes
Rich in Alpha Hydroxy Acids, Vitamin C & Antioxidants increasing collagen in the skin
Mallow
Creates a barrier that can help skin hold onto moisture
Prevents cell damage from environmental factors
Elderflower
Soothes inflammation of the skin while balancing skin tonePromotes healing of wounds
Vitamin C
Reduces redness, fades hyperpigmentation, brightens and evens skin tone
Helps diminish the appearance of fine lines and wrinkles
Tocopherol Acetate (Vitamin E)
Protects your skin from damage caused by free radicals and wrinkles
Powerful antioxidant that may be effective at reducing UV damage in skin
Retinol Palmitate ( Vitamin A)
Speeds up skins cellular turnover increasing collagen and promoting skin elasticity
Refines skin texture and tone-Smoothes and prevents fine lines and wrinkles
Caprylyl Glycol
Hydrates your complexion by acting as a humectant while retaining and attracting water
Has antimicrobial efficacy and allows for deeper product penetration
Cucumber Extract
Packed with vitamins, minerals, and antioxidants balancing oil production
Soothes, balances, tones, and moisturizes reducing the signs of fine lines and wrinkles
Baltic Sea Kelp
Helps your skin retain moisturise, keeping it hydrated for longer-contains minerals that penetrate the skin and remove toxins
Softens and hydrates dry skin with Anti-inflammatory properties
Collagen
Promote skin hydration, leaving the skin soft to the touch.
Plays a role in strengthening skin-Fights fine lines and wrinkles
User Reviews
Ingredients
Paired Products
Resources
Ingredients
Deep Skin Moisturizer with Ceramide Lipids: 100% Organic "Greenhouse and Hydroponically Grown" Pure Whole Leaf Aloe Vera Concentrate, Purified Water, Synthetic Beeswax, Carthamus tinctorius (Safflower) Seed Oil, Simmondsia Chinensis (Jojoba) Seed Oil, Cetyl Alcohol, Laureth-4, Propylene Glycol, Stearic Acid, Phenoxyethanol, Caprylyl Glycol, Vegetable Glycerin, Chondrus crispus (Carrageenan), Glyceryl Stearate, PEG-100 Stearate, Panthenol, Sodium Borate, Triethanolamine, Retinyl Palmitate, Ascorbic Acid, Tocopheryl Acetate, Butylene Glycol, Arnica montana Flower Extract, Malva sylvestris (Mallow) Flower/Leaf/Stem Extract, Hedera helix (Ivy) Extract, Cucumis sativus (Cucumber) Fruit Extract, Sambucus nigra (Elder) Flower Extract, Cyclomethicone, Dimethiconol, Octyl Cocoate, Phenyl Trimethicone, Ceramides, Sphingolipids, Macrocystis pyrifera (Sea Kelp) Extract
Cell Rejuvenator™: Aloe Barbadensis Leaf Juice, Purified Water, Glycerin, Panax ginseng Root, Polysorbate-20, Chondrus crispus (Carrageenan), Phenoxyethanol, Caprylyl Glycol, Sodium PCA, Propylene Glycol, Hydrolyzed Glycosaminoglycans, Hydrolyzed Elastin, Glycoproteins, Glutamic Acid, Valine, Threonine, Ethylhexylglycerin, Sodium Metabisulfite, Collagen, Hydrolyzed Keratin, Rosa Foetida (Yellow Rose) Oil, Butylene Glycol, Malva sylvestris (Mallow) Flower/Leaf/Stem Extract, Tilia americana (Linden) Flower Extract.
*Organic, Botanical & Active Ingredients