Product Overview
LEROSETT® Botanical Acne Kit + Healing developed in Sweden helps to quickly and safely fight mild to cystic acne and aid healing, minimize swelling, redness, and scarring. Includes our Acne Cleanser/Treatment and Healing Serum that are both based on our unique greenhouse-grown 100% organic aloe. Plus our acclaimed Spot Treatment and Clearing mask (100% Organic Clay Treatment without additives).
Click for a double-blind placebo-controlled effectiveness study of LEROSETT®
Details
Our naturally medicated Acne Cleanser helps exfoliate pore-clogging dead skin cells, helps fight acne, and prevent future breakouts while feeding the skin the essential nutrients it needs.
The Clearing Mask helps clear pimples, ingrown hairs, tightens pores, detoxifies, cuts oil production, improves skin clarity & texture. Helps minimize inflammation, redness, infection, and minimizes scarring.
Botanically based and concentrated Healing Serum moisturizes as it helps heal skin damage. Works to balances and sooth skin, helping to reduce hyperpigmentation and dark spots. Minimizes swelling and redness. Only 2-3 drops are need
Average estimated 60 day supply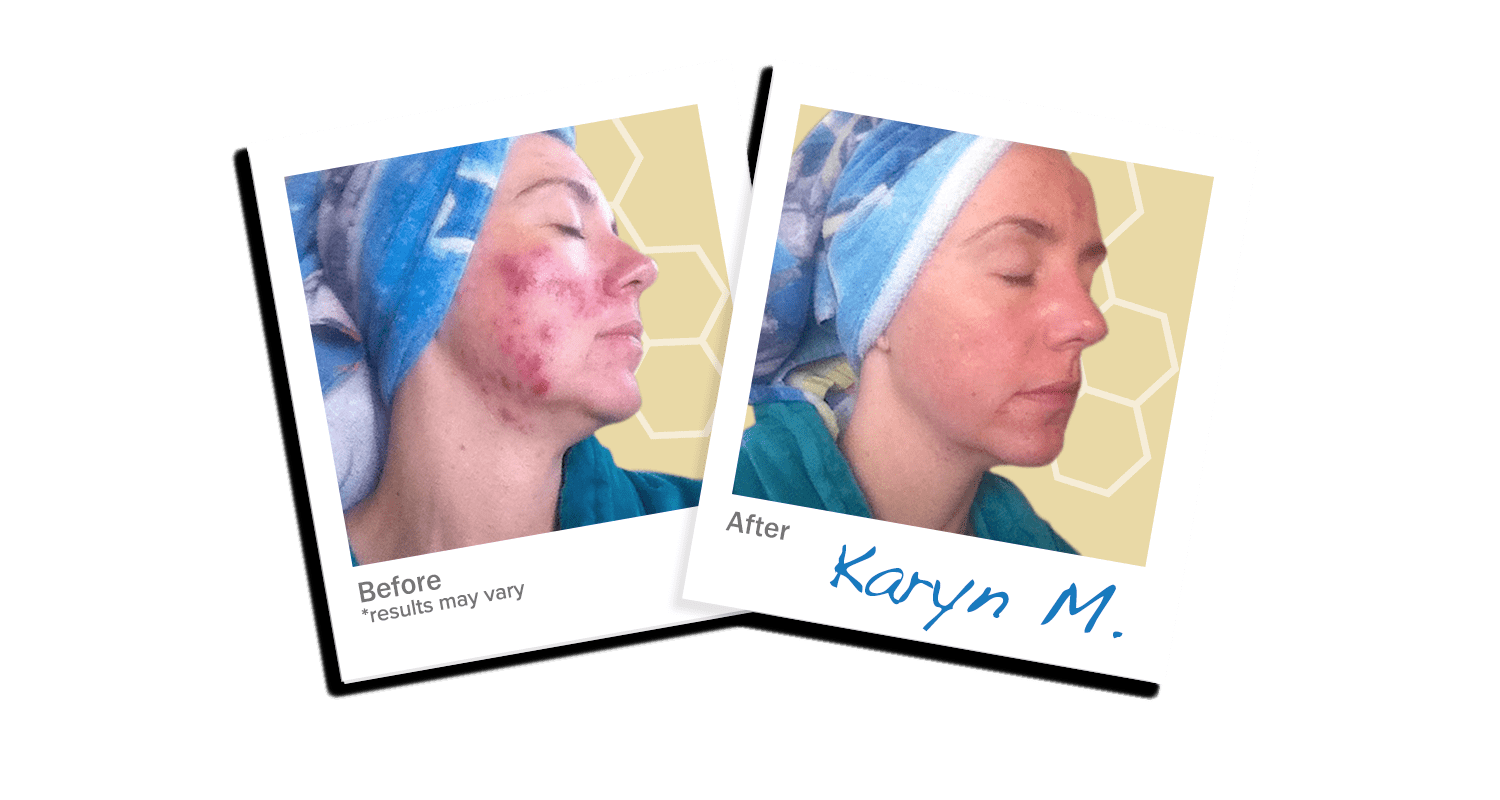 Botanical Acne System & Regenerative Healing
LEROSETT® Botanical Acne Cleanser | 6.7 Fl. Oz.
Our acne cleanser is one of the only known acne cleansers based on organic aloe instead of water. With aloe replacing water, the skin has a better chance at healing and looking its best. Medicated to exfoliate pore-clogging dead skin cells, help fight acne, and prevent future breakouts while feeding the skin the essential nutrients it needs.
65% ABC ( Active Botanical Content)
LEROSETT® Organic Spot Treatment and Clearing Mask | 2.5 Oz.
Made in Sweden, our proprietarily treated LEROSETT® Clay Treatment is non-allergenic with no added chemicals. LEROSETT® has been a favorite treatment for thousands of dermatologists and skin care professionals for over 30 years. LEROSETT® works to help significantly reduces pimple life-cycles, prevents breakouts, clears skin, detoxes the skin, and removes impurities.
100% Organic
For more science and details click: Our Famous Lerosett® Clay
LEROSETT® Regenerative Healing Serum | 2 Oz.
Helps smooth uneven skin, prevent post-blemish hyperpigmentation, and heal extracted pimples while minimizing redness and swelling.
69% ABC (Active Botanical Content)
How To Use
LEROSETT® Botanical Acne Cleanser
Step 3
Rinse thoroughly with tepid water and pat dry.  Use AM and PM.
LEROSETT® Organic Spot Treatment and Clearing Mask
Step 1
Facial Mask Method: Apply 100% Organic LEROSETT® in a very light, translucent layer.  Gently rub the clay into the skin, allow the mask to dry and work for 10-15 minutes, then remove with tepid water.  Repeat as needed.  Use more often to get clear and less often to stay clear.  
Many LEROSETT® users with oily skin will sleep with a thin mask on overnight, apply almost translucently thin on the problem area. Patch test on a small area overnight first, confirming your skin is not too sensitive. 
Step 2
Spot Treatment: Do not rub the clay in for spot treatment.  Apply over pimple.  Let it absorb and infuse as it dries,  To stop a pimple from forming, spot treat early and often. Use after extracting a pimple to close the opening and prevent scarring.  For spot treating, apply several times per day, or overnight.
LEROSETT® Regenerative Healing Serum
Step 2
Gently massage into clean skin, thoroughly.  Use AM and PM.  
Primary Ingredients
Botanical Ingredients
Super Aloe-Hand Planted Hydroponic Greenhouse Grown
Anti-Inflammatory, Antimicrobial
Over 9 Vitamins & 9 Minerals
20 Amino Acids & 8 Enzymes
Helps heals wounds and fades scarring
Naturally therapeutic
Antiseptic
LEROSETT® Proprietary Clay
100% organic rasul clay (Proprietarily treated for absorption)
Micronized for ultra-fine particles (deeper pore penetration)
Naturally high ionic charge (Static charge adheres clay to skin impurities like a magnet)
Naturally high zinc levels (Helps heal and reduce oil production)
No added chemicals or other ingredients (So that only skin impurities can attach to clay particles)
Up to 99% less sand and impurities than dry or wet clays (Only 3oz for 30 Masks)
Watercress
Contains Vitamins A and C
Naturally anti-inflammatory and antibacterial
Soothes and cools the skin
Willow Bark
Contains Salicylic acid
Natural exfoliant
Helps shed dead skin cells
Ginseng Root
Anti-Aging
Reduces appearance of fine lines and wrinkles
Brightens skin tone
Great for sensitive and oily skin
Alpine Rose
Anti-aging
Protects skin proteins
Mallow
Skin softening properties
Smoothing
Tilia Sylvestris
Tilia Sylvestris extract benefits the skin by providing powerful antioxidant protection. This helps to slow down the aging process by lowering inflammation.
It also helps to detoxify the skin, and lock in moisture with it water-binding properties
Lemon
Rich in Alpha Hydroxy acids, Vitamin C & Antioxidants
Gentle exfoliant
Balances skin tone
Fades dark spots and brightens skin
User Reviews
Ingredients
Paired Products
Resources
Ingredients
LEROSETT® Botanical Acne Cleanser: Active ingredient: Salicylic Acid (2.0%).
Ingredient List: 100% Organic "Greenhouse and Hydroponically Grown" Pure Whole Leaf Aloe Vera Concentrate, Caprylyl Glycol, Cocamidopropyl Betaine, Coco-Glucoside, Lemon, Glyceryl Oleate, Lauramide DEA, Lauryl Glucoside, Phenoxyethanol, Purified Water, Sodium Citrate, Sodium Lauryl Glucose Carboxylate.
LEROSETT® Spot Treatment & Clearing Mask: 100% Organic, Micronized & Proprietarily treated Rasul Clay and distilled water. No added chemicals.
(The Original LEROSETT® Clay Treatment)
LEROSETT® Regenerative Healing Serum Ingredients: 100% Organic "Greenhouse and Hydroponically Grown" Aloe Vera Concentrate, Deionized, Water, Glycerin, Organic Ginseng, Propylene Glycol, Polysorbate-20, Carrageenan, NaPCA amino acid, Phyto-Collagen, Hydrolyzed Mucopolysaccharides, Organic Mallow, Hydrolyzed Elastin, Revitalin, Keratin, Organic Linden, Organic Rose, Methyl Paraben, Imidazolidinyl Urea
Free of petroleum, oil, sulfates, phthalates, synthetic dye, synthetic fragrance, benzoyl peroxide, and sulfur, cruelty-free, allergy and dermatologist tested.