Product Overview
Product Overview
LEROSETT® Botanical Acne Kit helps to quickly and safely treat acne, aids healing, reduces swelling, pain, and redness. Includes our Botanically-Based Acne Cleanser and Moisture Matte Moisturizer. Plus our acclaimed 100% organic Spot Treatment and Clearing Mask. 
As a result of using over 60% of our greenhouse-grown healing aloe. LEROSETT® Acne Kits are therapeutic by their very nature and have significant advantages over water-based acne products. Oil-Free with 97% Organic, Natural, and Botanical Content.
Click Here for All Acne Kits
Details
The Botanical Acne Cleanser is a maximum strength twice daily botanically-based acne cleanser. It deep cleanses, yet is gentle to the skin due to the high botanical content.
Our famous LEROSETT® Clay Treatment helps clear pimples, ingrown hairs, tightens pores, detoxifies, cuts oil production, improves skin clarity & texture. Helps minimize inflammation, redness, infection, and reduces scarring.
Our Moisture Matte Clear Skin Moisturizer is a soothing, noncomedogenic, oil-free moisturizer that helps minimize swelling, redness, and promotes healing.
Average estimated 60 day supply for all skin types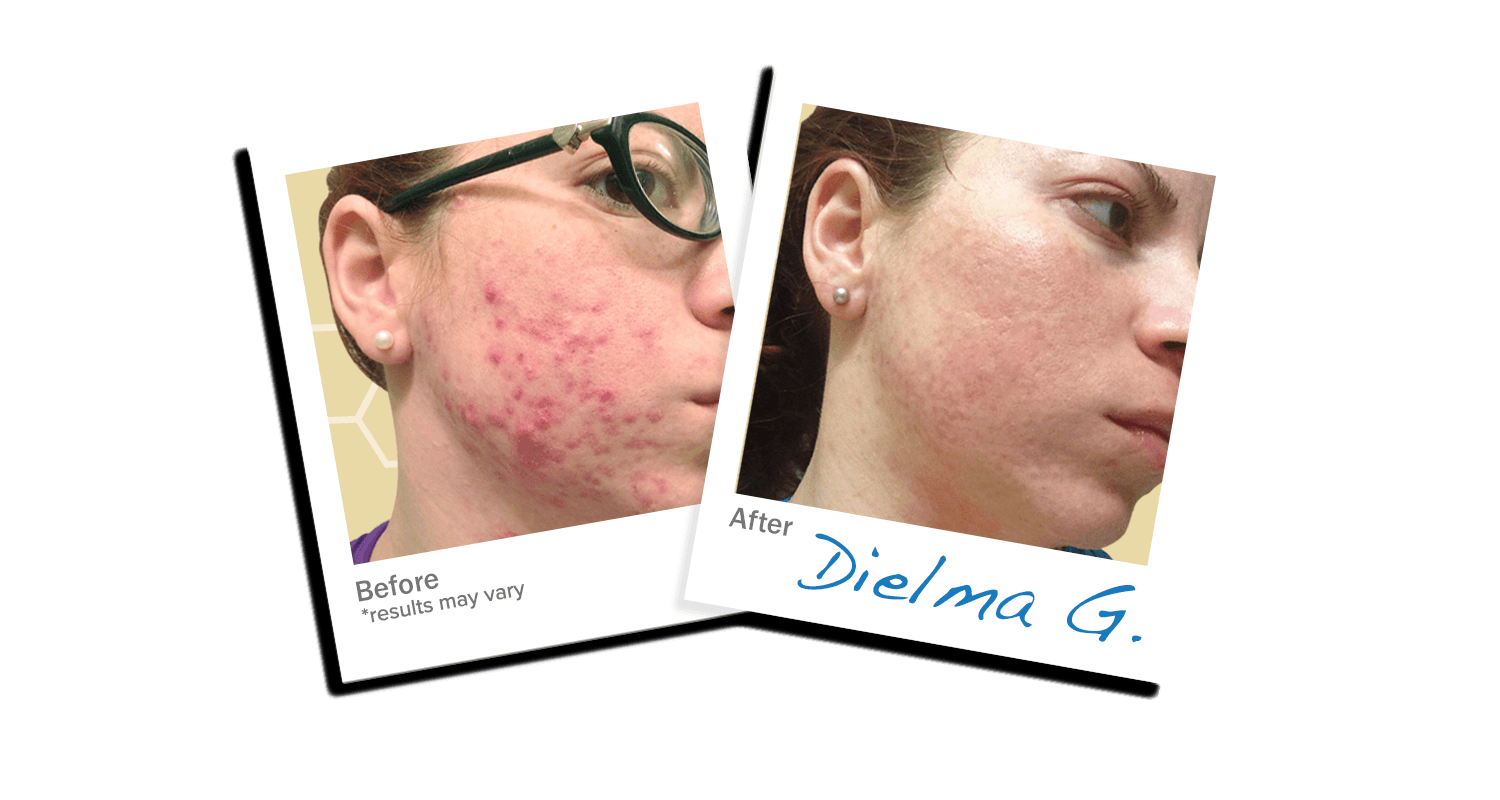 Kit Contents
Kit Contents
LEROSETT® Botanical Acne Cleanser | 6.7 Fl. Oz.
Our acne cleanser is one of the only known acne cleansers based on organic aloe instead of water. With aloe replacing the water, the skin has a better chance of healing and looking its best. Medicated to exfoliate pore-clogging dead skin cells, help fight acne, and prevent future breakouts while feeding the skin the essential nutrients it needs.
65% ABC (Active Botanical Content)
LEROSETT® Organic Spot Treatment and Clearing Mask | 3 Oz.
Say goodbye to stubborn acne once and for all! Our Spot Treatment & Clearing Mask is an all-natural clay face mask and spot treatment that takes care of the most demanding types of skin, specifically oily and acne-prone skin. Our treatment effectively reduces the secretion of sebum from the glands by absorbing excess oil and effectively removing impurities from the skin. It can also be instrumental in preventing ingrown hairs and razor burns apart from treating insect bites with proven effectiveness against acne.
100% Organic
For more science and details click: Our Famous Lerosett® Clay
LEROSETT® Clear Skin Moisture Matte | 3 Oz.
Created for problem skin, this oil-free and aloe-based Moisture Matte moisturizer is naturally soothing and nongreasy. With anti-inflammatory and antibacterial elements to hydrate and help heal the symptoms associated with problem skin such as swelling and redness.
65% ABC (Active Botanical Content)
How To Use
How To Use
LEROSETT® Botanical Acne Cleanser
Step 1
Using fingertips, apply a small amount of LEROSETT® Botanical Acne Cleanser to the face.
Step 3
Rinse thoroughly with tepid water and pat dry.  Use AM and PM.
LEROSETT® Organic Spot Treatment and Clearing Mask
Step 1
Facial Mask Method: Apply 100% Organic LEROSETT® in a very light, translucent layer.  Gently rub the clay into the skin, allow the mask to dry and work for 10-15 minutes, then remove with tepid water.  Repeat as needed.  Use more often to get clear and less often to stay clear.  
Many LEROSETT® users with oily skin will sleep with a thin mask on overnight, apply almost translucently thin on the problem area. Patch test on a small area overnight first, confirming your skin is not too sensitive. 
Step 2
Spot Treatment: Do not rub the clay in for spot treatment.  Apply over pimple.  Let it absorb and infuse as it dries,  To stop a pimple from forming, spot treat early and often. Use after extracting a pimple to close the opening and prevent scarring.  For spot treating, apply several times per day, or overnight.
LEROSETT® Moisture Matte Clear Skin Moisturizer- 3 Oz.
Step 2
Massage onto face and neck, using upward and outward motions. Use AM and PM.
Botanical Ingredients
Botanical Ingredients
Botanical Ingredients
Aloe Vera-Nutrient-Infused 100% Organic & Greenhouse Grown
One of the only known substance which can penetrate the dermis layer of the skin
Anti-Inflammatory, Antimicrobial, Helps heals wounds and fades scarring
Contains vitamins A, C and E, which are antioxidants. Over 9 Vitamins & 9 Minerals
20 Amino Acids, 7 Enzymes & significantly increases collagen synthesis
Mucopolysaccharides help bind moisture into the skin and work effectively with ceramides
Stimulates fibroblast which produces collagen and elastin to help heal skin & wounds
LEROSETT® Clay Treatment Proprietary Formula
100% organic rasul clay & water (Proprietarily heat-treated for up to 15x stronger absorption)
Micronized for super-fine particles (deeper pore penetration) Only 1 mm thick facial mask
Ultra-high ionic charge (Static charge adheres clay to skin impurities like a magnet)
High levels of zinc & other minerals (Helps heal and reduce oil production)
No added chemicals or other ingredients (Clay particles attach to skin impurities )
Up to 90% less sand and impurities than common clays (3 oz tube = 30 Facial masks)
Willow Bark
Contains Salicylic acid
Natural exfoliant
Helps shed dead skin cells
Elder Tree
Elder Tree contains a number of flavonoids which are super anti-oxidants that fight free radical damage. This aids in hyper pigmentation, helps prevent and reverse wrinkles , as well as strengthening broken capillaries to reduce redness.
Lemon
Rich in Alpha Hydroxy acids, Vitamin C & Antioxidants
Gentle exfoliant
Balances skin tone
Fades dark spots and brightens skin
Ivy
Helps relieve pain and discomfort
Anti-inflammatory properties
Cucumber Extract
Soothing & reduces puffiness
Removes dead skin cells
Natural astringent
Source of Vitamins K & C
Mallow
Skin softening properties
Smoothing
Arnica Montana
Naturally antimicrobial
Reduces Inflammation
Moisturizing
Restores suppleness to damaged/inflamed areas
User Reviews
Ingredients
Paired Products
Resources
Ingredients
LEROSETT® Botanical Acne Cleanser
Active ingredient: Salicylic Acid (2.0%).
Ingredient List: 100% Organic "Greenhouse and Hydroponically Grown" Pure Whole Leaf Aloe Vera Concentrate, Caprylyl Glycol, Cocamidopropyl Betaine, Coco-Glucoside, Lemon, Glyceryl Oleate, Lauramide DEA, Lauryl Glucoside, Phenoxyethanol, Purified Water, Sodium Citrate, Sodium Lauryl Glucose Carboxylate.
LEROSETT® "Moisture Matte" Clear Skin Moisturizer : 100% Organic "Greenhouse and Hydroponically Grown" Pure Whole Leaf Aloe Vera Concentrate, Purified Water, Caprylic/Capric Triglyceride, Glyceryl Stearate, Caprylyl Glycol, Phenoxyethanol, Cyclomethicone, Cetyl Alcohol, Sorbitol, Cetyl Lactate, Methyl Gluceth-20, PEG-100 Stearate, Extracts of: (Malva Sylvestris, Hedra Helix, Parietaria Officinalis, Sambucus Nigra, Arnica Montana), Dimethicone, Panthenol, Carbomer, Laureth-4, Triethanolamine, Butylene Glycol, Cucumis Sativus (Cucumber) Fruit Extract, Sodium PCA, Trace Minerals, Lauryl Methacrylate/Glycol Dimethacrylate Crosspolymer, Isododecane, Tetrasodium EDTA
LEROSETT® Spot Treatment & Clearing Mask:  100% Organic, Micronized & Proprietarily Treated Rasul Clay and distilled water. No added chemicals.
(The Original LEROSETT® Clay Treatment)
The science of LEROSETT®
LEROSETT® Clay particles are naturally ionic. When activated by water, they act as a (- charged) magnet to pull (+ charged) pimple-causing impurities (like oil, and dead skin cells) and toxins onto the clay particle and out of your skin. That is why you can feel LEROSETT® working with only a 1-millimeter thin layer and why only 3oz equals 30 masks.
Unlike common clay products that are crowded by other ingredients like oils, sand, debris or other additives, the ionic attraction will be weakened by those added ingredients. In this case, the clay particles are already coated by the impurities in the product itself.  That is why LEROSETT® clay does not contain our special aloe, other botanicals or added chemicals.  LEROSETT® clay particles can absorb more oils and impurities in your skin because there are no added impurities in the clay itself.
LEROSETT® is a proprietarily treated, micro-filtered, micronized ionic clay and distilled water with no added chemicals. The clay is micronized to reach deep into the skin and heat treated to absorb even more impurities.
As a final step natural minerals within LEROSETT® like zinc can increase proteins that can protect against infection and minimize the oil production that caused the clogs in the first place. LEROSETT® has been shown effective for multiple skin conditions for over 30-years.