Why Is It Different?
LEROSETT® uses a different strategy to clear the skin since standard methods do not work. LEROSETT® has a 100% success rate* by removing more oil & impurities than your skin can produce daily. All kits include the clay mask the most successful method to clear skin, chemical-free exfoliation. Use more clay masks to achieve clear skin, then fewer clay masks to stay clear. In this kit, you'll find the Healing Serum, designed for people who prefer a moisturizer serum that reduces redness and helps heal scarring.

*100% of participants using LEROSETT® Clay Mask achieved clearer skin in a double-blind placebo-controlled clinical trial of 40 participants.
What Does It Do?
LEROSETT® Organic Acne Kits nourish and heal acne-prone skin delivering high-content botanical formulations proven to work for decades. Acne products based on water cause dryness, don't heal well, have adverse side effects from using acne medication in each product, and thin the skin from over-exfoliation. LEROSETT® uses antioxidant-rich botanicals and healing adaptogenic herbs that contain everything the skin needs and nothing it doesn't.
Spot Treatment & Clay Mask - during the clearing phase use 1-2 masks per day, spot treat pimples every day "See How to Use" for details, follow mask with Healing Serum
Acne Cleanser - use AM & PM, follow with Healing Serum
Healing Serum - use AM & PM, after clay masks, and as needed. Use only 2-3 drops, a little goes a long way.

Organic Acne Kit + Healing
Skincare professionals have used the LEROSETT® Organic Acne Kit with Healing Serum at top acne clinics for decades. This oil-free botanical acne kit effectively treats acne, pimples, blemishes, blackheads, future breakouts, redness, and inflammation. Spot treating to Stop a pimple overnight and quickly clear mild to cystic acne.
Added Benefit: Botanical Healing Serum helps hydrate, speed healing, reduce pain from acne, and reduce scarring. — 
LEROSETT® Organic Acne Kit + Healing Includes
Botanical Acne Cleanser (6.7 oz Medicated)  AM/PM
Botanical Healing Serum (1 oz) AM/PM
Spot Treatment & Clearing (Clay) Mask (3 oz) AM/PM as needed
30 Masks or 200 Spot Treatments
Super Shammy™ ultra-soft exfoliating antibacterial washcloth
Open 'Acne Kit Contents' Tab for Full Details of Each Product & Clinical Results
Details
Expect Results
For all skin types, and sensitive skin, for both men and women.
No parabens, benzoyl peroxide, sulfur, oils, sulfates, phthalates, dyes, or unnecessary chemicals.
Stop a Pimple Fast! Loaded with anti-inflammatory, acne bacteria-killing zinc, LEROSETT® Clay quickly draws oil from pores stopping a pimple from growing further.
As soon as you notice a new pimple spot treat it often & overnight.
Goodbye maskne!
Ultra thin layer of LEROSETT® worn underneath your COVID mask significantly helps prevent breakouts.
Sleep in a Clay Mask!
LEROSETT® is so thin you can sleep in a mask for healthier skin without making a mess.
Kits are assembled by our local school ACCESS Program
Kit Contents + Trial Results*
Step 2
The Proven Potency & Countless Benefits of LEROSETT® Acne Treatments Based on Hydro-Organic Aloe
LEROSETT® products contain over 60% nutrient-infused hydroponically greenhouse-grown organic aloe and are therapeutic by their very nature compared to acne treatments based on water.
Hydroponic aloe is rich in antioxidants, combats free radicals and environmental skin damage, helps heal skin, and moisturizes without adding pore-clogging oils. Our unique hydroponic aloe is hand planted and grown without pesticides or herbicides.
LEROSETT® The Only Acne Brand Using Aloe as the Main Ingredient Instead of Water
Organic aloe is one of the few natural substances scientifically proven to benefit the body. Loaded with more than 200 active components, including amino acids, enzymes, vitamins, minerals, polysaccharides, fatty acids, etc. When aloe is in concentrations greater than 60% is lethal against various organisms.
Aloe penetrates tissue – Unlike water, aloe can be absorbed by the skin. It is absorbed deep into the skin's layers due to lignin, a substance similar to cellulose. When used as the main ingredient, this ability allows aloe to act as an excellent carrier for the other components of aloe vera and other botanicals and active ingredients. –The active ingredients used in LEROSETT® products are more effective.
Anesthetic properties of aloe – Aloe has a high magnesium content and contains aspirin-like compounds, making it an effective treatment for wounds and countless skin conditions like acne. –LEROSETT® products help reduce the pain of cysts and acne.
Aloe has antimicrobial properties – The antimicrobial compounds in aloe include saponin, which has antiseptic properties, and barbaloin, which prevents the growth of Mycobacterium, bacteria famous for causing severe bacterial infections. A 1979 study by Heggers et al. showed that aloe in concentrations greater than 60% is lethal against various organisms. Bacteria is a leading cause of acne. -LEROSETT® products help kill bacteria.
Aloe is an anti-inflammatory – Aloe contains natural salicylic acid, a beta-hydroxy acid known for its anti-inflammatory capabilities. Additionally, it includes sterols that inhibit acute inflammation, similar to cortisone, but without the side effects. Nearly all skin conditions stem from inflammation, making aloe the perfect ingredient for acne treatments. –LEROSETT® products help reduce the size of pimples and cysts.
Aloe is proven to heal wounds – Scientific research has shown that several components in aloe are responsible for the substance's excellent ability to regenerate cells. These include gibberellin, a growth hormone-like substance that increases protein synthesis, and lectin, a protein that increases collagen activity and improves the collagen matrix. As a result, LEROSETT® products help heal acne and improve skin health.
Step 4
3 oz Organic Spot Treatment & Clearing Mask (Clay Treatment)

This 100% organic mineral-rich facial clay mask has been used by thousands of dermatologists and acne clinics for over 30 years. A proprietary clay treatment helps clear pimples, acne, oily, congested skin, blackheads, clogged pores, ingrown hairs, reduces oil production, detoxifies, refines skin clarity & much more.—No Additives. Made in Sweden.
A 1-millimeter thin layer LEROSETT® Clay mask absorbs up to 15X the impurities of regular clay masks.
Clinical Results
• 98% of users had noticeably healthier-looking skin*
• 93% experience fewer pimples, blackheads, and breakouts*
• 97% saw reduced oil and shine on their skin*
• 99% had improved texture, brightness & complexion*
• 99% would recommend LEROSETT® to a friend*
*Based on an independent consumer survey of 100 participants using LEROSETT® Spot Treatment & Clay Mask
• 100% of acne participants achieved clearer skin in a 6-week clinical acne trial **
** 6-week double-blind placebo-controlled clinical trial with 40 male/female participants diagnosed with acne using the LEROSETT® Spot Treatment & Clay Mask.
Step 5
10 Other Amazing Ways to Use LEROSETT® Clay Treatment
PIMPLES & MORE
STOP ACNE SCARS BEFORE THEY START
Dramatically increase healing times, relieve pain, cool the area, prevent itching, and minimize scarring from acne & cyst extractions. Apply a thin layer to the area daily.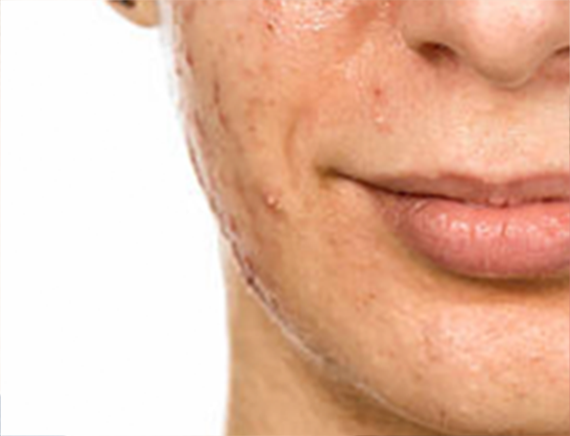 WAXING
Prevent redness, pain, and swelling while cooling the skin. Apply a thin layer to the area before and after waxing procedures.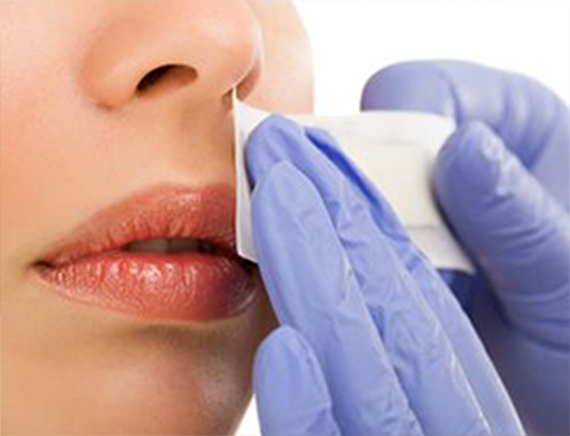 PORE SIZE
Significantly minimize pore size for smoother younger-looking skin. Apply a thin layer to the face, jawline, and neck daily or as needed.
MINIMIZE PORE SIZE FOR SMOOTHER SKIN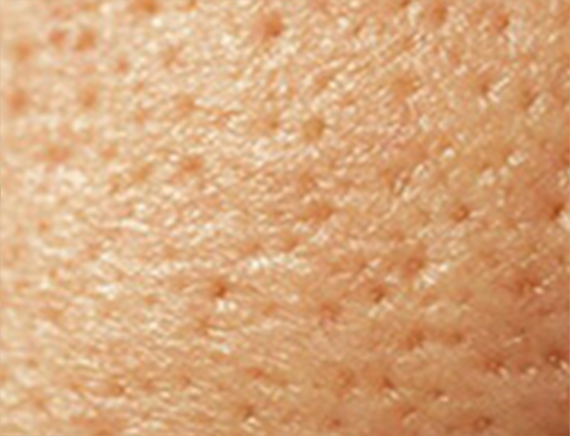 ANTIAGING
FULLY DETOXIFY, MINIMIZE FINE LINES & SLOW AGING
Deep clean, removing embedded impurities for healthier younger-looking skin. Apply a thin layer to the face, jawline, and neck daily or as needed.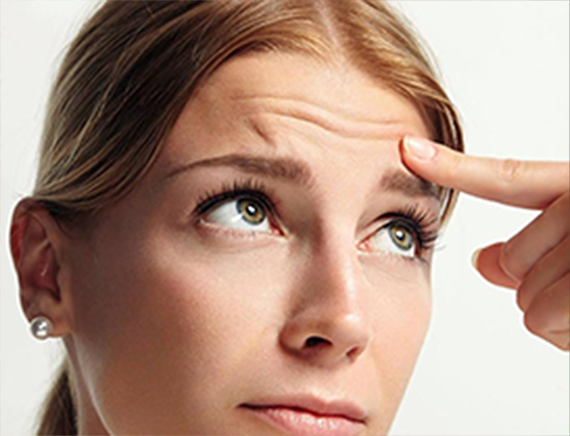 RAZOR BURN
Prevent the effects of razor burn anywhere you shave. For men and women, apply a thin layer to the area after shaving.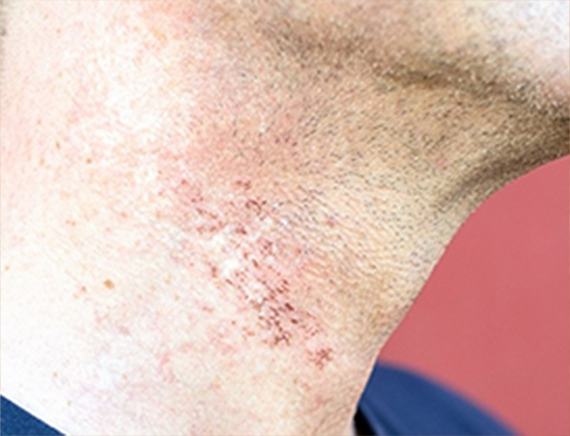 SCALP
FULL CLEANSING & SCALP CARE
Use clay as an exfoliating cream wash for face, body, and hair. Gently rub a dime-size amount of clay onto face, body, or scalp for 1-3 minutes, then rinse. Apply daily or as needed.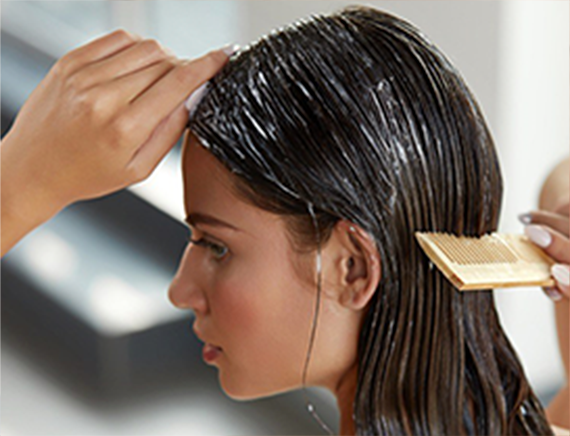 INGROWN HAIRS
Much like a pimple, the clay prevents and treats ingrown hair. Apply a thin layer to the area daily.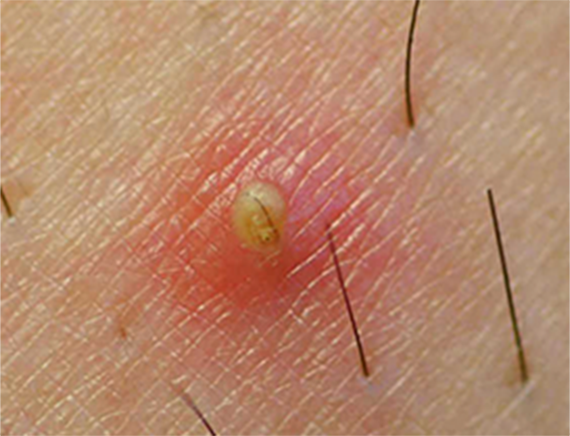 BUG BITES
The BEST natural treatment for bug bites! Immediately cools, stops itching, redness, and swelling, speeds healing time, and prevents scarring. Apply a thin layer to the area daily.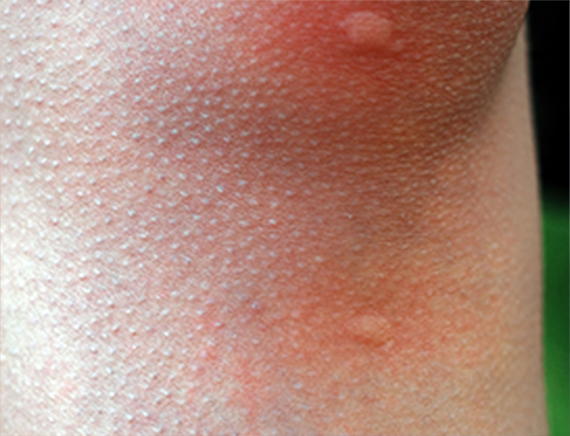 RASHES
Many types of rashes benefit from the detoxification and mineral infusion of this clay. Apply a thin layer to the area daily.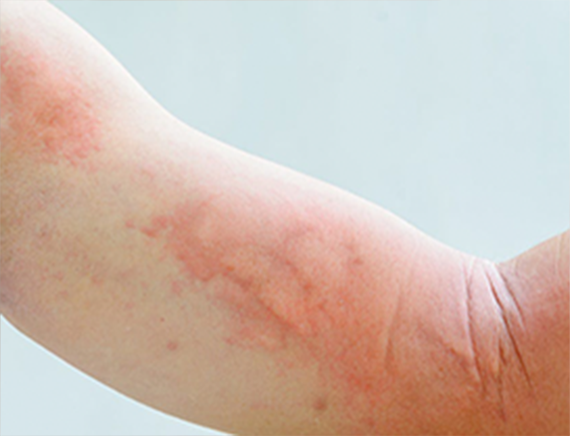 SKIN CONDITIONS
Minimize discomfort & itching from psoriasis & eczema. Multiple skin conditions can safely benefit from the detoxifying, antibacterial, anti-inflammatory & cooling effects. Apply a thin layer to the area daily or as needed.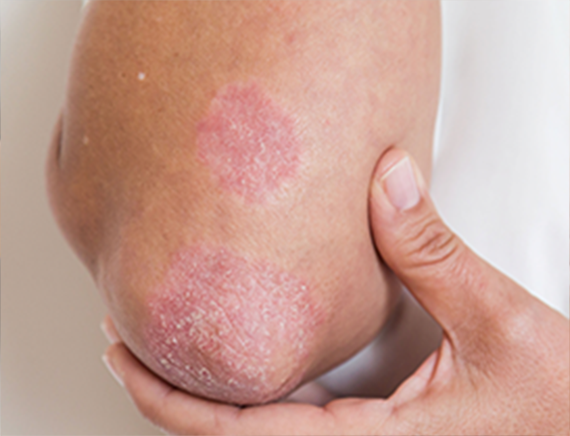 Individual results may vary.
Step 7
6.7 oz Botanical Acne Cleanser is an organic aloe-based acne face wash gel that dissolves oils leaving skin feeling soft, clean, and refreshed. It's gentle, aloe-based, soothing, non-drying, and effectively clears acne, pimples, blackheads, and oily problem skin.
Effectively dissolves oils without over-stripping the skin, leaving skin feeling extra soft, clean, and refreshed, without feeling too tight. Penetrates deep into pores, unclogging excess oil and preventing breakouts and blackheads. A one-of-a-kind exfoliating acne cleanser that helps moisturize, soothe, calm & heal damaged skin.
Clinical Results
• 97% agreed this 60% organic aloe cleanser is more effective than water-based cleansers*
• 100% of users felt skin was softer & refreshed*
• 97% felt skin was healed and calmed*
• 98% had reduced breakouts & pimples*
• 99% said this cleanser soothed skin irritation, inflammation & sensitivity*
*Based on an independent consumer perception survey of 92 participants
Step 9
1 oz Botanical Healing Serum
Moisturizes as it helps heal pimples, reducing scarring. Works to balance and smooth skin, helping to reduce hyperpigmentation and dark spots. Minimizes swelling and redness.
Serums are lighter with smaller molecules than creams with higher concentrations of healing and active elements. In addition, to smaller molecules, your skin absorbs serums faster than cream moisturizers. Serums leave out ingredients like petrolatum or mineral oil that keep water from evaporating. They also contain fewer lubricating and thickeners like nut or seed oils, which is good for acne-prone skin.
Clinical Results
• 99% of users saw an improvement in their complexion*
• 96% experienced a reduction in skin redness/irritation*
• 99% felt their skin was softer & smoother*
• 90% reported fewer pimples and blemishes*
*Based on an independent consumer perception survey of 72 participants
Step 11
Includes the Super Shammy™
Our ultra-soft and gentle exfoliating antibacterial washcloth is perfect for cleansing; it dries stiff, killing bacteria after every use. Long-lasting.
How To Use
LEROSETT® Spot Treatment and Clearing Clay Mask 3oz
Step 1
,
LEROSETT® is a Remarkably Versatile Skincare Product:

Facial Mask Method: Apply LEROSETT® Clay in a light, translucent layer. Gently rub the clay into your skin, allow the mask to dry and work for 5-15 minutes, then remove with lukewarm water.
One of the only clay masks you can sleep in:  Apply a thin mask to problem areas, overnight masking is popular and effective.
The secret to clear skin: To clear pimples or acne the more masks the better. Cystic acne can take 1 – 3 masks per day, then lessening to 1 mask daily as you reach your clear point. Contact our acne team for assistance.
For those with deep acne, purging can occur. Purging can seem like more acne, but it's not. The clay is pulling out clogs deep in your pores that can cause your next cycle of pimples. If you push through purging by masking every day, the end result is clearer skin. Be patient, and mask every day during your clearing phase.
Always patch test a small area to test sensitivity.,,
Spot Treatment: Apply over the pimple, don't rub it in, a bit thick is OK, about 15-20 minutes dry time. Spot treat pimples several times per day, and overnight. The bigger the pimple, the more clay, and the more often you spot treat.
Stop a pimple before it starts:  Spot treat as soon as you notice a potential pimple coming, do it quickly, and often, usually the pimple will just disappear.
After a pimple extraction:  If you pop a pimple, spot treat the opening often and overnight, this helps heal and close the opening faster while minimizing scarring.
Thick or Thin Clay:  If you like LEROSETT® clay thicker, leave the cap off for 2-3 days, and the clay thickens naturally.
,,After every mask, apply an oil-free, aloe-based moisturizer like the LEROSETT® Moisture Matte or Healing Serum.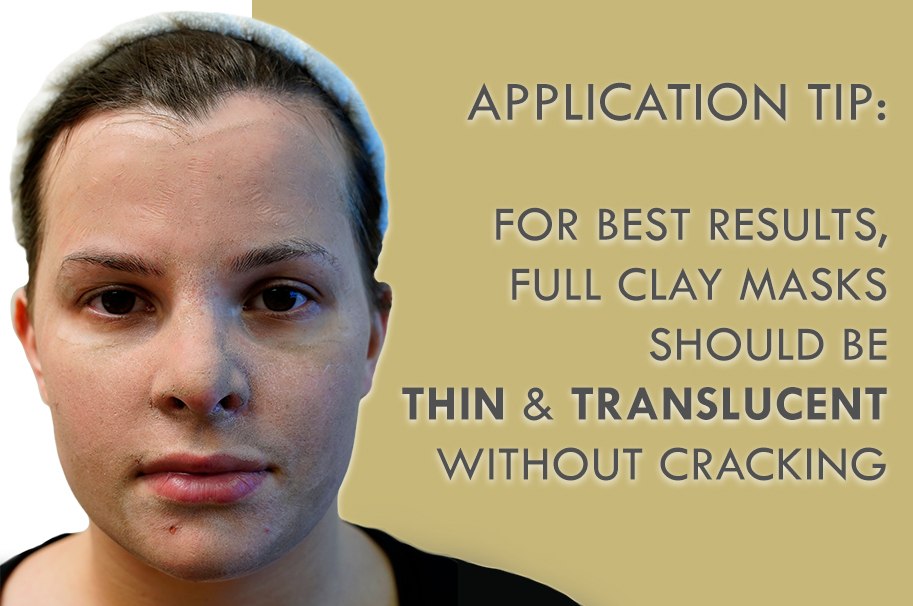 Botanical Acne Cleanser 6.7oz
Step 1
Apply a small amount into moistened skin, massage gently using circular motions, a light lather will appear.
Rinse thoroughly with tepid water, pat dry—use AM & PM.
-OR-
Try massaging the cleanser using the GUNILLA® Super Shammy™. The perfect gentle exfoliator for cleansing, our professional facial washcloth is very effective, even on cystic acne, with this cleanser.
For best results, follow with a quality oil-free, non-comedogenic moisturizer like LEROSETT® Moisture Matte™ Moisturizer.  
Alternate Method For Maximum Exfoliation:
Rub a thin layer of acne cleanser gel into the skin without water. Avoid the area around the eyes*. Let gel stay on the surface from a few seconds up to a few minutes, depending on your skin needs. The gel will actively exfoliate as it dries on your skin. Remove by adding water like washing your face regularly, and rinse with water.
*Avoid contact with eyes. Should contact occur, rinse repeatedly and thoroughly with water to flush the product out completely
Regenerative Healing Serum™ 1oz
Step 1
Apply 2-3 drops to fingertips and smooth into clean skin.
Please Note: A small amount goes a long way. If you use too much the serum will feel sticky, 2-3 drops are perfect for most skin conditions. Serum should dry within one minute.
Your skin can only absorb so much collagen, ginseng, and aloe at a time. It is more effective to use a fast-drying thin layer more often than it is to use a thick layer occasionally.
Gently massage serum info face and neck.  Use AM and PM, or as needed.
Botanical Healing Serum for the face and body can be used anywhere to soothe skin and guard against hyperpigmentation, dark spots, or acne scars.  Great for sunburns, and post-shave.
Key Active & Botanical Ingredients
Botanical Ingredients
Aloe Vera
Contains vitamins A, C and E, which are antioxidants. Over 9 Vitamins & 9 Minerals, 20 Amino Acids, 7 Enzymes that significantly increases collagen synthesis
Anti-Inflammatory, antimicrobial, helps heals wounds and fades scarring & and is one of the only known substances which can penetrate the dermis layer of the skin
Mucopolysaccharides help bind moisture into the skin and work effectively with ceramides, Stimulates fibroblast produces collagen and elastin to help heal skin & wounds
LEROSETT® Clay Treatment Proprietary Formula
100% organic rasul clay & water (Proprietarily heat-treated for up to 15x stronger absorption)
Micronized for super-fine particles (deeper pore penetration) Only 1 mm thick facial mask
Ultra-high ionic charge (Static charge adheres clay to skin impurities like a magnet)
High levels of zinc & other minerals (Helps heal and reduce oil production)
No added chemicals or other ingredients (Clay particles attach to skin impurities )
Up to 90% less sand and impurities than common clays (3 oz tube = 30 Facial masks)
Lemon
Balances skin tone while gently exfoliating, fading dark spots and blemishes
Rich in Alpha Hydroxy Acids, Vitamin C & Antioxidants increasing collagen in the skin
Willow Bark
Contains Salicylic Acid & acts as a natural exfoliant
Helps reduce signs of aging and the appearance of wrinkles
Ginseng Root
Helps boost the circulation of your skin improving colllagen production-Helps brighten and revitalize your complexion
Antioxidant properties protect your skin from free radicals-Reduces appearance of fine lines and wrinkles
Collagen
Promote skin hydration, leaving the skin soft to the touch.
Plays a role in strengthening skin-Fights fine lines and wrinkles
Mallow
Creates a barrier that can help skin hold onto moisture
Prevents cell damage from environmental factors
Rose Oil
Regenerates and heals the skin while brightens and evens out the skin
Increases collagen production and skin elasticity-Intensely hydrates and moisturizes the skin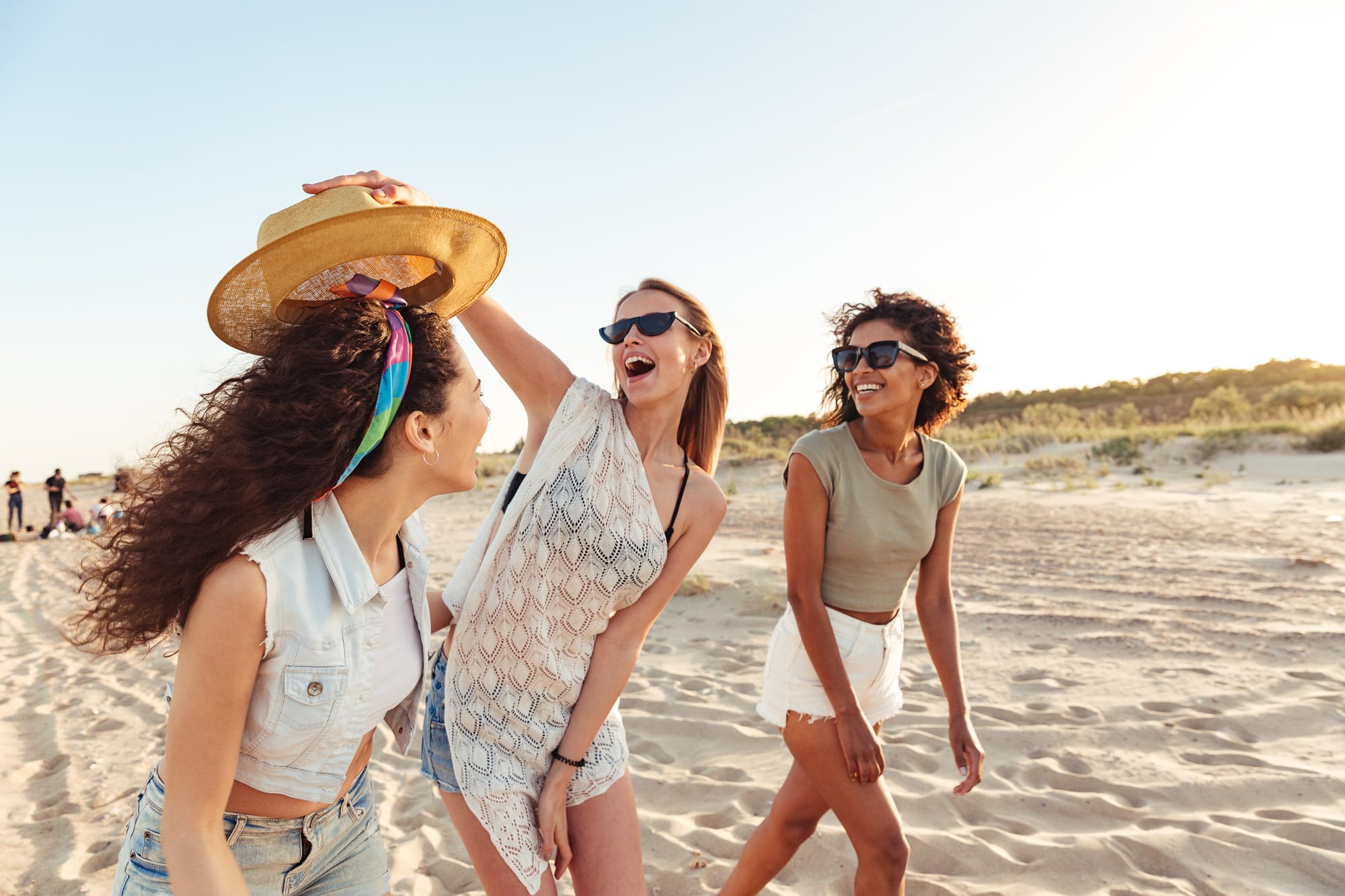 User Reviews
Ingredients
Paired Products
Resources
Ingredients
Botanical Acne Cleanser Ingredient: 100% Organic "Greenhouse and Hydroponically Grown" Pure Whole Leaf Aloe Vera Concentrate*, Purified Water, Caprylyl Glycol, Cocamidopropyl Betaine, Coco-Glucoside, Lemon*, Glyceryl Oleate, Lauramide DEA, Lauryl Glucoside, Phenoxyethanol, Sodium Citrate, Sodium Lauryl Glucose Carboxylate,
Active Ingredient: Salicylic Acid (2.0%)*.
Healing Serum Ingredients:  Aloe Barbadensis Leaf Juice*, Purified Water, Glycerin, Panax Ginseng Root*, Polysorbate-20, Chondrus Crispus (Carrageenan)*, Phenoxyethanol, Caprylyl Glycol, Sodium PCA*, Propylene Glycol, Hydrolyzed Glycosaminoglycans*, Hydrolyzed Elastin*, Glycoproteins*, Glutamic Acid*, Valine, Threonine, Ethylhexylglycerin, Sodium Metabisulfite, Collagen*, Hydrolyzed Keratin*, Butylene Glycol, Malva Sylvestris (Mallow) Flower/Leaf/Stem Extract*, Tilia Americana (Linden) Flower Extract*
LEROSETT® Spot Treatment & Clearing Mask Ingredients:  100% Organic, Micronized & Proprietarily Treated Rasul Clay* and distilled water. No Added Chemicals.
*High-Potency Ingredients
Free of petroleum, oil, sulfates, phthalates, synthetic dye, synthetic fragrance, benzoyl peroxide, and sulfur, cruelty-free, allergy and dermatologist tested.
The basic science behind LEROSETT® Clay: This proprietary mineral-rich clay treatment is micronized (for finer particles) and heat-treated (for better absorption), as well as being highly ionic (it absorbs impurities like a magnet).
When activated by water, they act as a (- charged) magnet to pull (+ charged) pimple-causing impurities (like oil and dead skin cells) and toxins onto the clay particle and out of your skin. That is why you can feel LEROSETT® pulling, working with only a 1-millimeter thin layer and why only 3oz makes up to 30 masks.
Unlike bentonite or kaolin clay products crowded by other ingredients like oils, sand, debris, or other additives, the ionic attraction will be weakened by those added ingredients. In this case, the clay particles are already coated by the impurities in the product itself.  That is why LEROSETT® clay does not contain our unique aloe, other botanicals, or added chemicals.  LEROSETT® clay particles can absorb more oils and impurities in your skin because there are no added impurities in the clay itself.
LEROSETT® is a proprietarily treated, micro-filtered, micronized ionic clay and distilled water with no added chemicals. The clay is micronized to reach deep into the skin and heat-treated to absorb even more impurities.
As a final step, natural minerals within LEROSETT® like zinc can increase proteins that can protect against infection and minimize the oil production that caused the clogs in the first place. LEROSETT® has been shown effective for multiple skin problems for over 30-years.
Below is the size of the LEROSETT® Clay particle compared to a grain of sand, which often fills up to 50% of dry self-mix bentonite or kaolin clay products